Welcome to
Leading Edge Childcare Morayfield
Leading Edge Childcare Morayfield caters children aged 6 weeks to 5 years and also provides OSHC and Vacation Care services to school aged children. Our centre focuses on providing an environment where children have every opportunity to explore and develop their identity through play based learning.
Our experienced and enthusiastic educators work closely with children and their families to ensure each child has the knowledge, skills and attitudes that enable them to take the prerequisite steps in preparation for lifelong learning.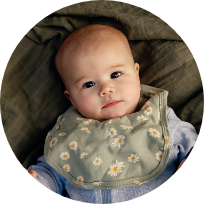 Nursery
0 – 15 months
From the moment they are born, babies are eager to learn and require a highly stimulating environment to satisfy their need to explore, experiment and observe. Therefore, we provide a warm, interesting, stimulating and secure environment to enable infants learning and emotional and physical development. Our highly skilled educators develop programs that fosters children's natural and inquiring minds.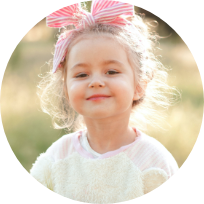 Toddler
15 months – 2 years
The first two years of a child's life is a time of great growth and development. During this time, your child is gaining an increasing sense of self and has an innate desire to learn and develop. We create programs for your child that are based on their interests, ideas, strengths and stages of development. Our educators support this age group with play based learning experiences to ensure they are developing positively.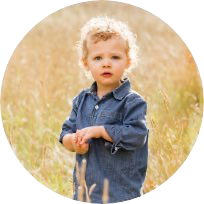 Pre- Kinder
2 years – 3 years
This age group are naturally driven to develop and explore their independence and learning. Our educators develop programs that allow children to learn through play based experiences whilst also encouraging learning about themselves and the world around them. This program equips your child for their transition to kindergarten and formal learning.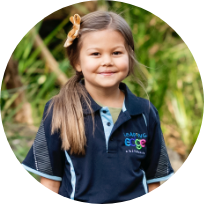 Kindergarten
4 years – 5 years
In this final stage of the foundational years, children can benefit from being enrolled in a school readiness program. Our program focusses on building children's social emotional understandings and the knowledge and skills which will support them through to school and beyond. We balance curriculum and play based learning to ensure children have every success as they transition to school.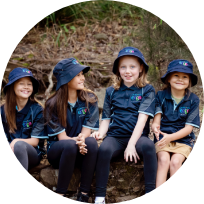 OSHC and
Vacation Care
Our Outside School Hours Care and Vacation Care programs provide a fun, stimulating, safe environment for school aged children. Our educators develop enriching play based experiences to ensure children continue to learn and develop after their school day.
Our Team
Our passionate and experienced educators are committed to providing a nurturing, secure and stimulating environment that allows each child to explore, develop and learn. Our team of educators scaffold children's interests and skills and create programs that are built on key educational frameworks and play based theories.
Our educators look forward to building relationships with the children in our care and our families and wider community.
Our team is led by Centre Director, Cherie Clarke
Leading Edge Childcare has changed my life. My daughter suffers from anxiety and never wants to leave my side. Just 2 weeks in and she's even had a sleep over with my family! Loving the centre and the educators, thank you!
---
Destinee
Words cannot explain how happy and proud I am to see my child enjoying himself, interacting and eating. Thank you very much – what a beautiful feeling! Mum is all teared up.. happy tears, so thank you!
---
Anastacia
Carmen the Kindergarten teacher is sooo nice! She welcomed Remy in with loving arms and was giving her so much hugs when I dropped her off this morning. She's not met Remy or myself before either. It was so nice to walk away knowing she was so happy and cared for.
---
Charmaine
Nicole has been managing our centres over the past 5 years, during this time we have found her to be professional in all aspects of our business. Nicole manages the directors closely to ensure that targets are met for wages, revenue, and collecting of parent gap fees. Our cash flow has increased across our 6 centres due to this. We have developed a trusting relationship with Nicole and know that she has the best interests of our centres when making all decisions affecting our businesses.
---
Childcare Centre Owner
My daughter started last week and I can't recommend this centre enough, the staff are so professional yet down to earth and caring, nothing is ever a bother. We have come from another centre and have not looked back, not once has my 2.5 year old cried at drop off, always excited to go and tell me stories once I pick her up! Thank you Leading Edge team for changing our lives! I have less Mum guilt knowing my daughter is having such a fun day!
---
Jillian
Leading Edge Childcare Solutions provides exceptional managerial services; ensuring our centre is exceeding our targets. Nicole Fowler provides a caring and supportive management role to our centre, ensuring all staff feel confident and competent within their roles.
---
Raechelle
Great place already! Our child went today and looked to have a ball! He was asleep before 6pm, you guys are miracle workers!
---
Ryan
Our babies first experience in care has been so amazing! The educators are so welcoming and have already built a beautiful relationship with our little girl. We love that the is so beautiful, fresh and clean with great play spaces. Thanks so much to the Leading Edge team we couldn't ask for anything more!
---
Nathan
Nicole and her team at Leading edge childcare management solutions supported our centre to reach it's full potential in every aspect of the NQS. Nicole has supported me as a director and my team through the hardest and most delicate issues that child care centre faces daily with regulatory requirement's, financial management, staffing management, including professional development & training.
The Leading edge team guided the service and educators in providing a high quality service through discussions, hands on support and professional development. The Leading edge team members are very approachable, easy to speak to and a very supportive team. They have a holistic approach when supporting a service, one that creates a cohesive team and quality service.
---
Catherine, Nominated Supervisor
My child had a blast on her first day. She rang Nan Nan and her Unky and was so excited to tell them all about her day and that her school is "amazing" and she is so excited to go back. This is a major plus for this mummy compared to previous experiences at a different centre. Would highly recommend anyone to send their babies here, the staff are so welcoming. We also received a lovely Storypark photo regarding my child's first day! A++
---
Skye
Nicole is a great manager, she looks after our centre as if it was her own. She is always available, doesn't matter what time of the day. I have learned a great deal from Nicole. Nicole is great to work with and I can recommend her to anyone looking for a honest and reliable management company.
---
Marita
Honestly that was the best experience. Your staff are so friendly and amazing, I am so thankful you were able to help on such short notice. My little girl normally cries but I've never seen her so excited to go to school. Thank you very much".
---
Simone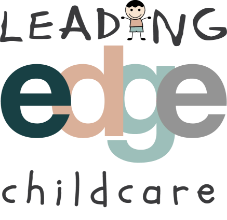 Our Philosophy
Leading Edge Childcare would like to acknowledge the Gubbi Gubbi people as the traditional owners of the land on which our centre is located. We honour and respect the cultural heritage, customs and beliefs of all Aboriginal and Torres Strait Islander people. We pay respect to Elders past, present and future and value the traditions, culture and aspirations of the first Australians of this land.
Leading Edge Childcare is focussed on ensuring each child has the opportunity to explore and develop their own identity through play based learning.
To realise the potential of all children, our service provides a nurturing, secure and stimulating learning environment, one that promotes happiness and a strong desire to learn. The primary aim is for children to increase their understanding of the world in which they live through development of broadly based knowledge, skills and attitudes that enable them to take the prerequisite steps in preparation for lifelong learning.
Our passionate and qualified educators design, implement and evaluate innovative and challenging programs that reflect the most contemporary early childhood theory and research that is guided by the Early Years Learning Framework.
We believe that working closely, and building partnerships with families is vital, so children feel like we are an extension of their family home. We acknowledge family values and beliefs which welcomes diversity into our program.
Our philosophy recognises that children mature at different rates and have preferred styles of learning. It also emphasises the importance of holistic learning with special attention paid to the establishment of an emotionally secure foundation to support each child's developing sense of self and empathy for others. Relationships between children and children, children and educators and educators and families are nurtured, with the aim to establish a community of learners who embark on a mutually beneficial learning journey, creating their sense of self within their world and community. Our environments are carefully resourced with the inclusivity of loose parts play. We believe resources encourage many thinking processes with individual learning outcomes. We believe that children should explore a range of manufactured materials and exposure to "real life" resources to encourage independence and learning.
Our curriculum supports a holistic approach with highly skilled educators to scaffold the children's interests, fostering the uniqueness of their learning outcomes. This allows for interpretation and skilled knowledge about their current interests. The role of our educators is to support learning, offer encouragement and materials, and to provide a secure, caring and stimulating environment that encourages children to develop cognitively, physically, socially, emotionally as well as enhancing their communication and language skills. To do this, they will foster effective interpersonal and communicative links with families and colleagues and caring, supportive relationships with each child within their care.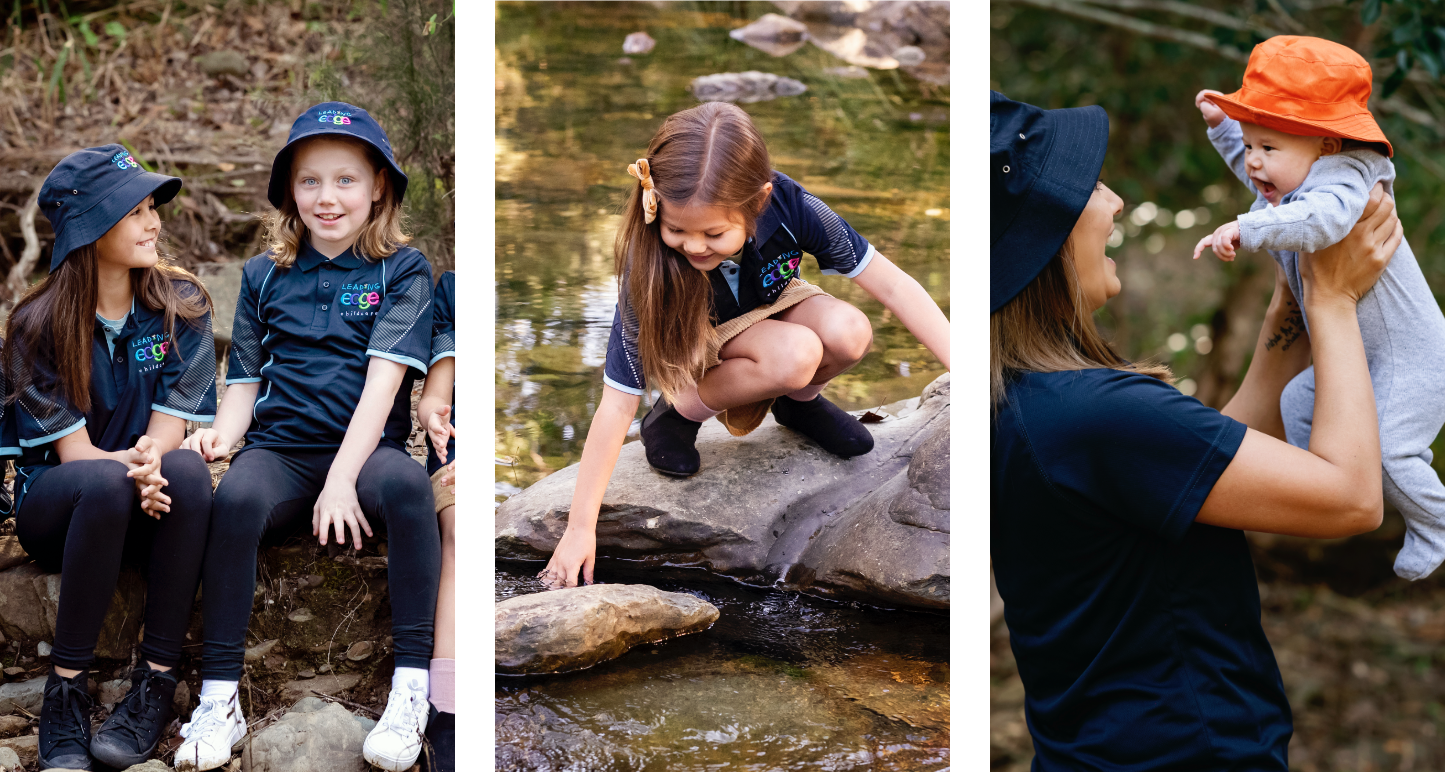 Centre Gallery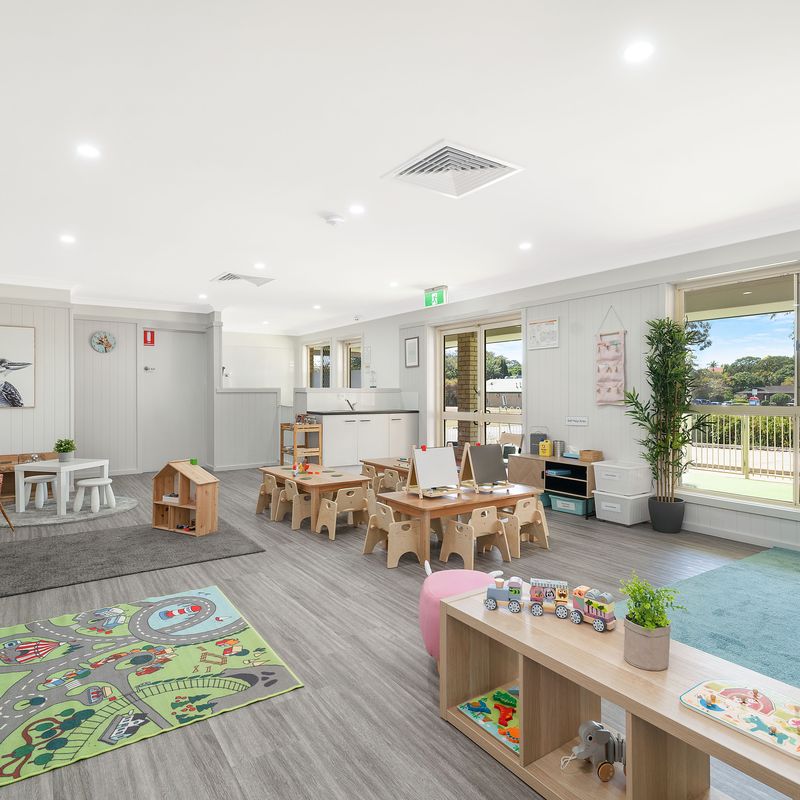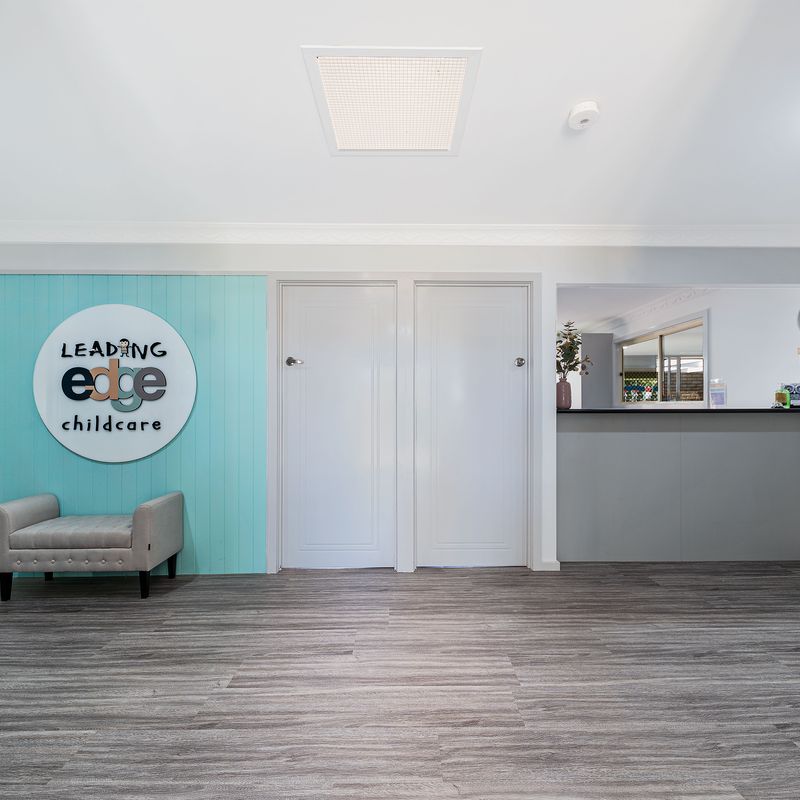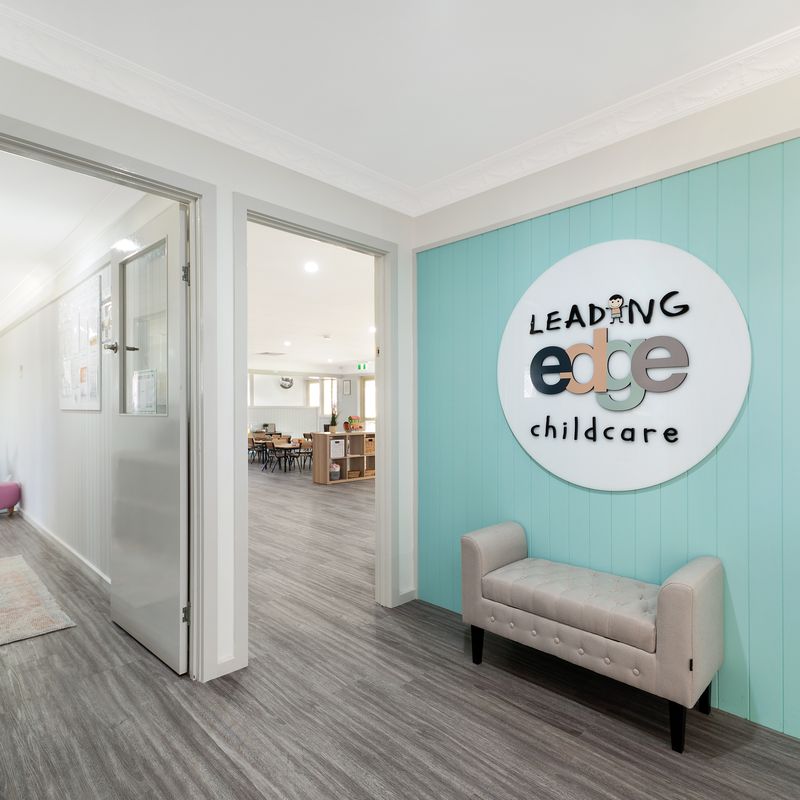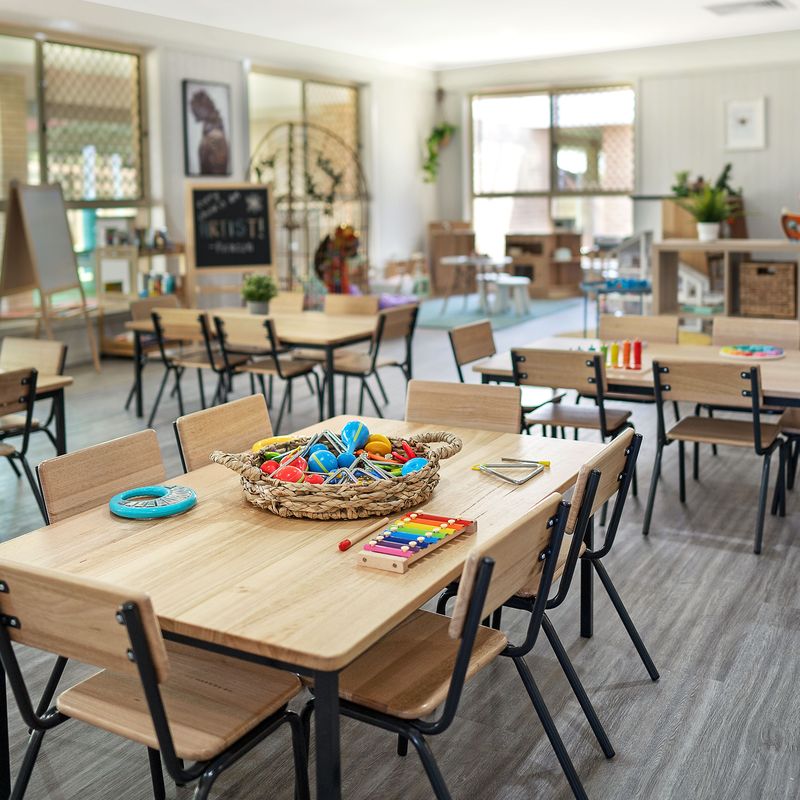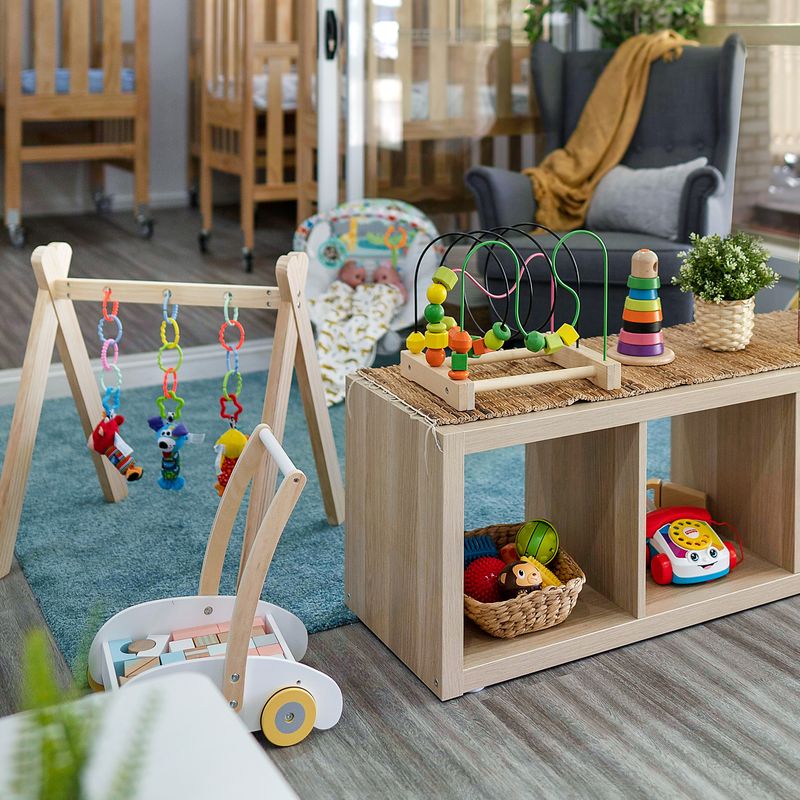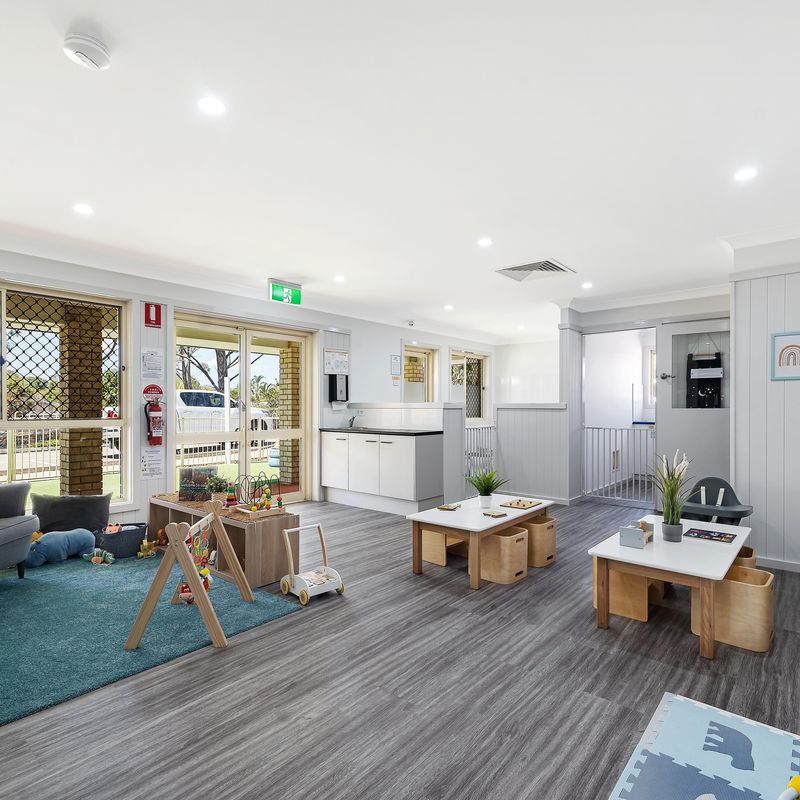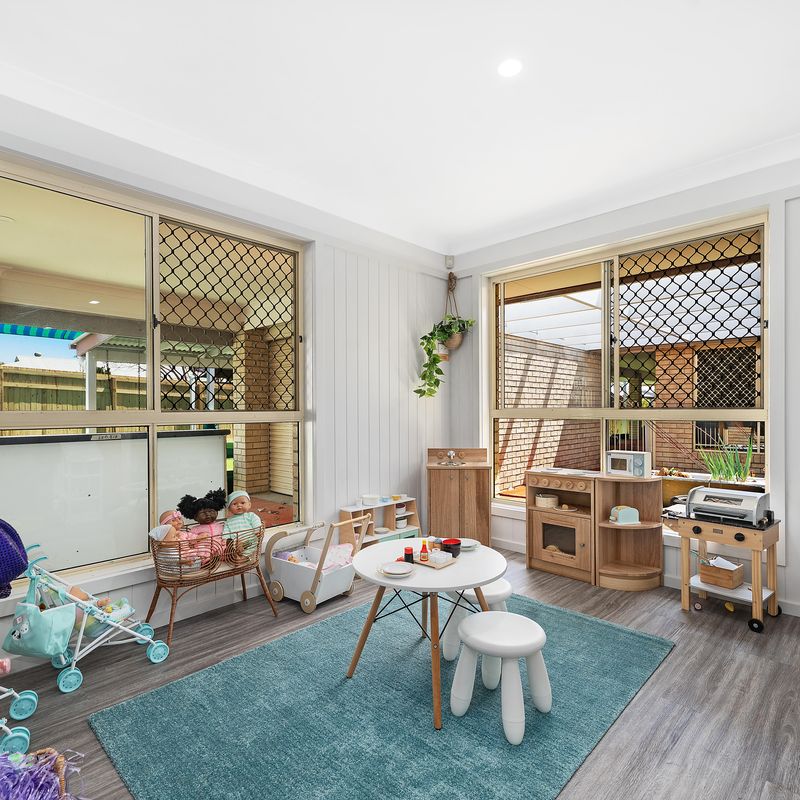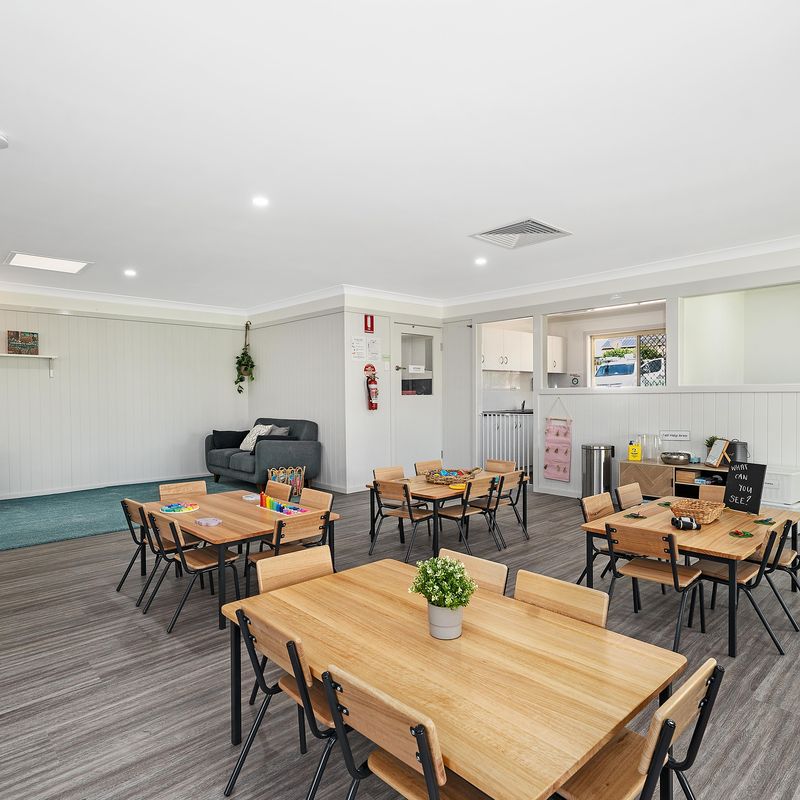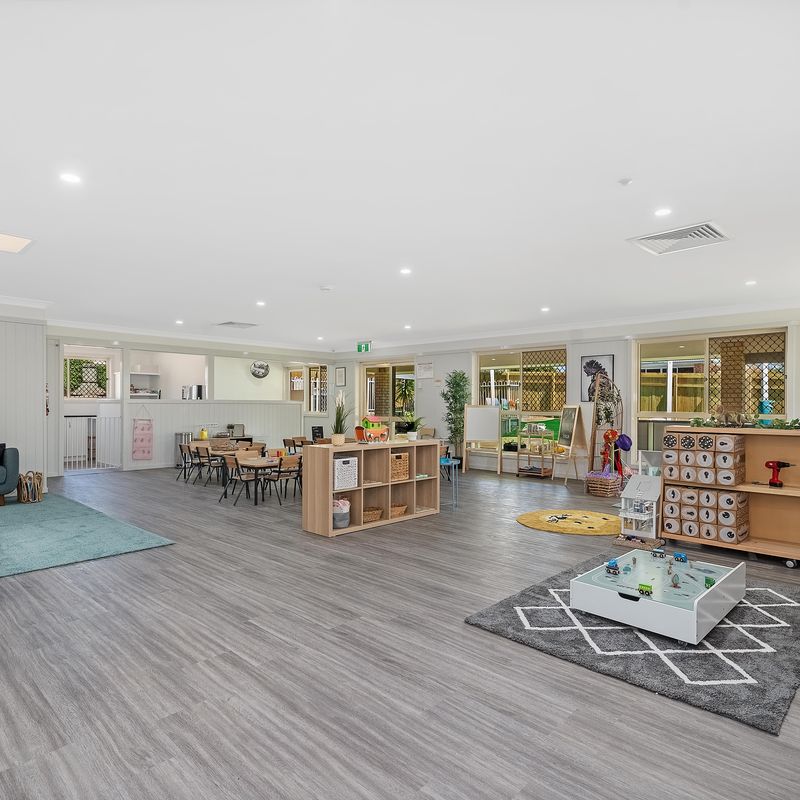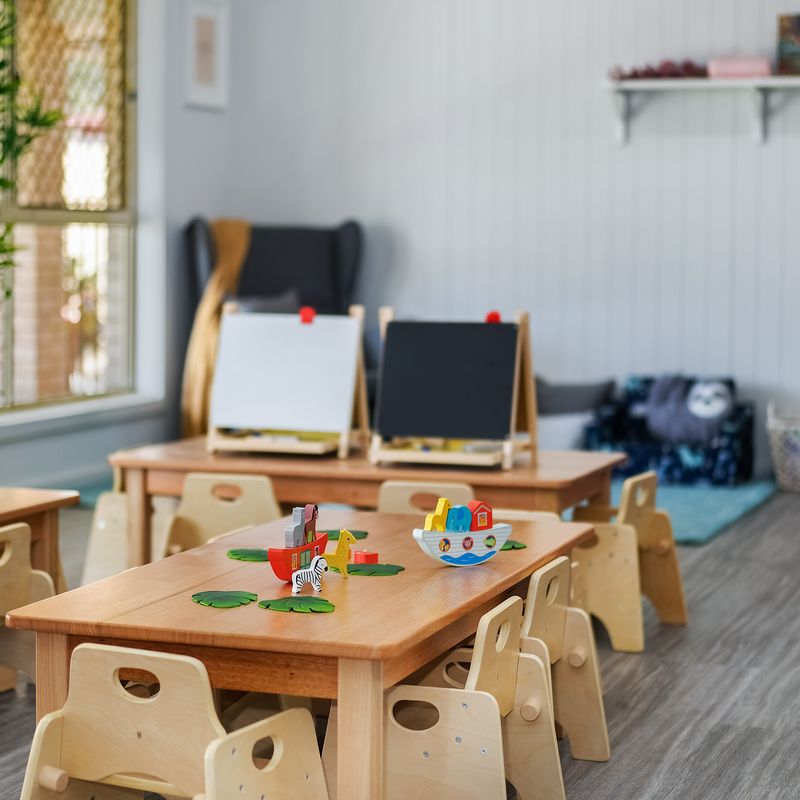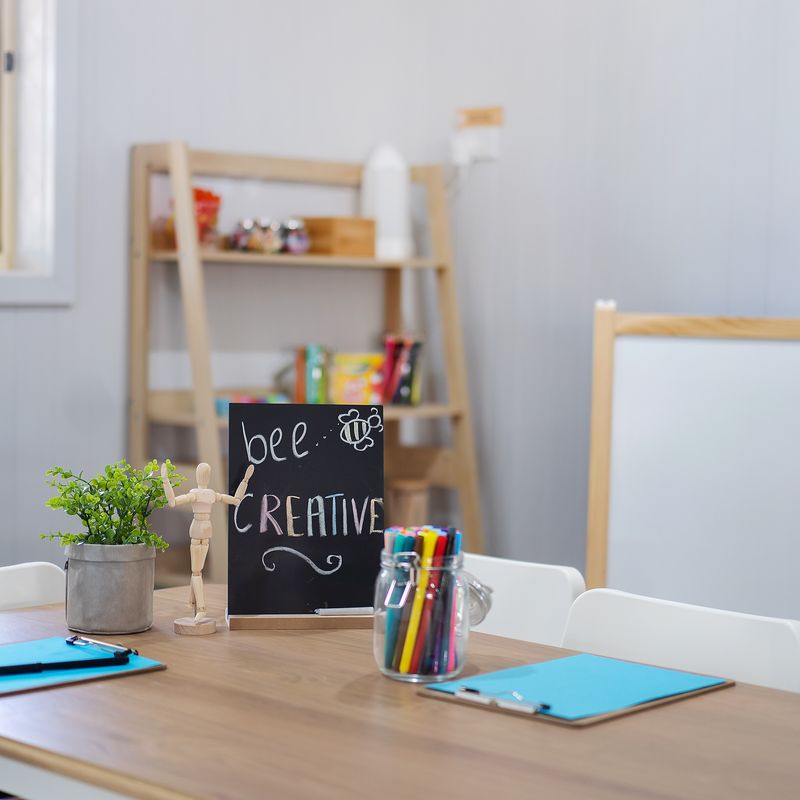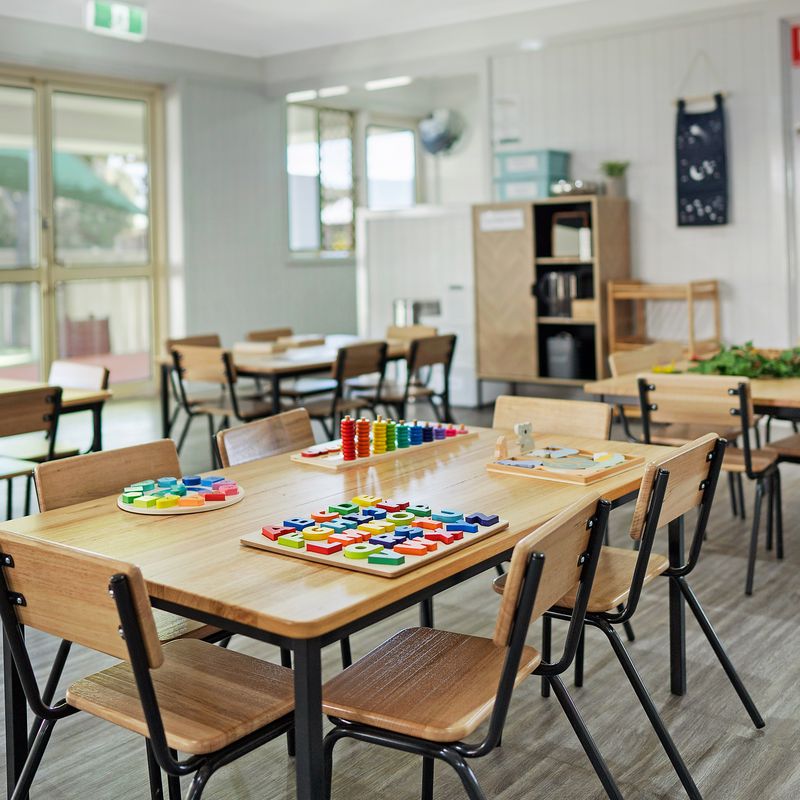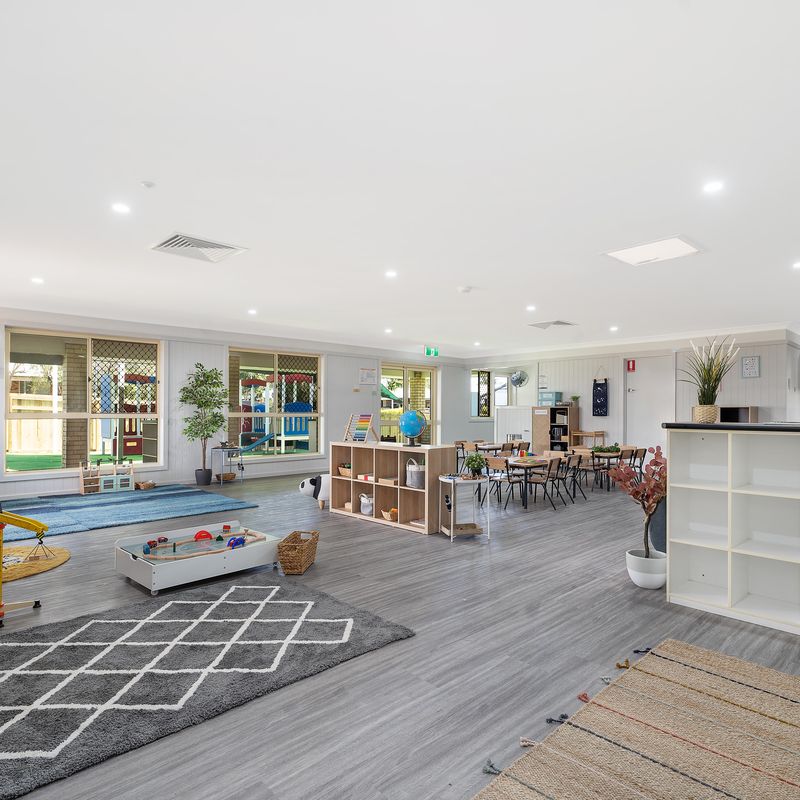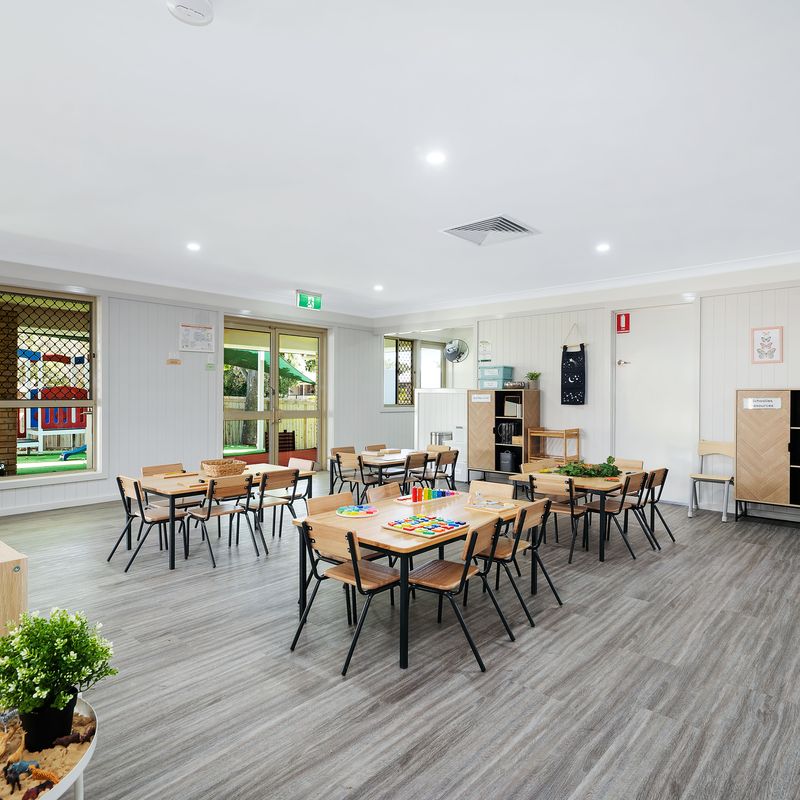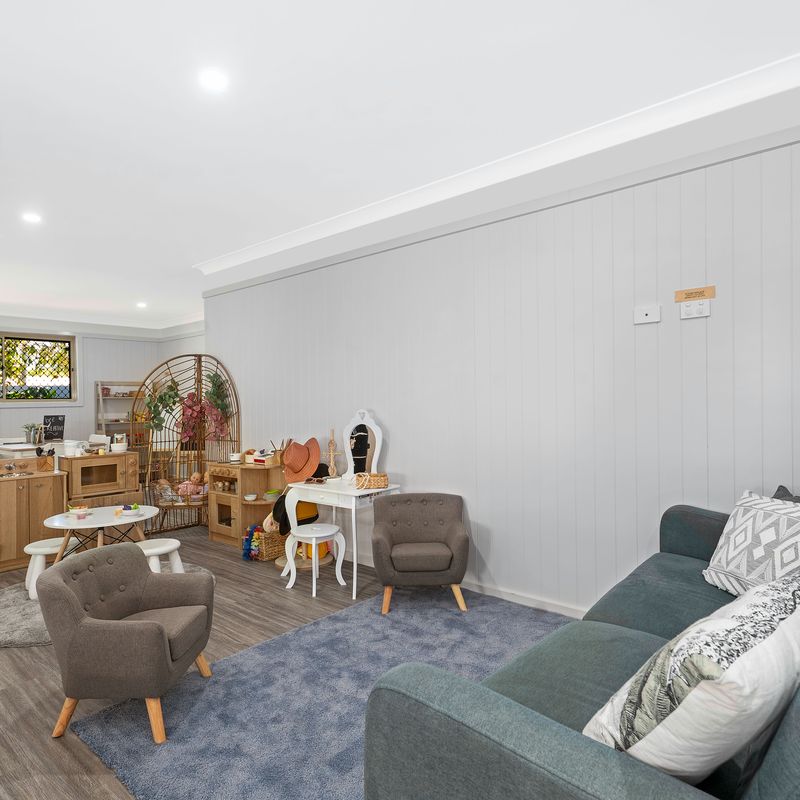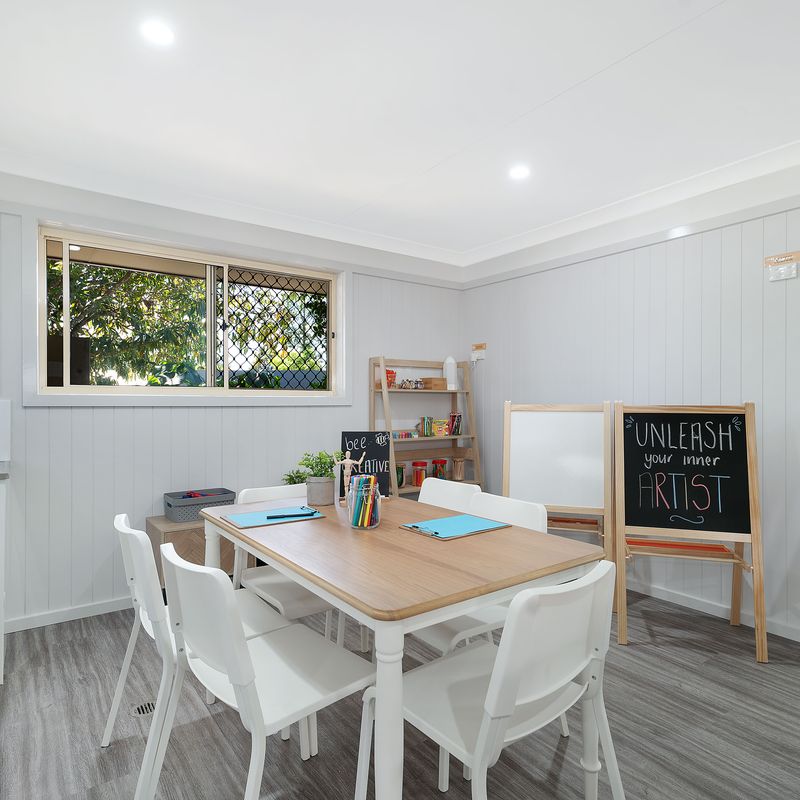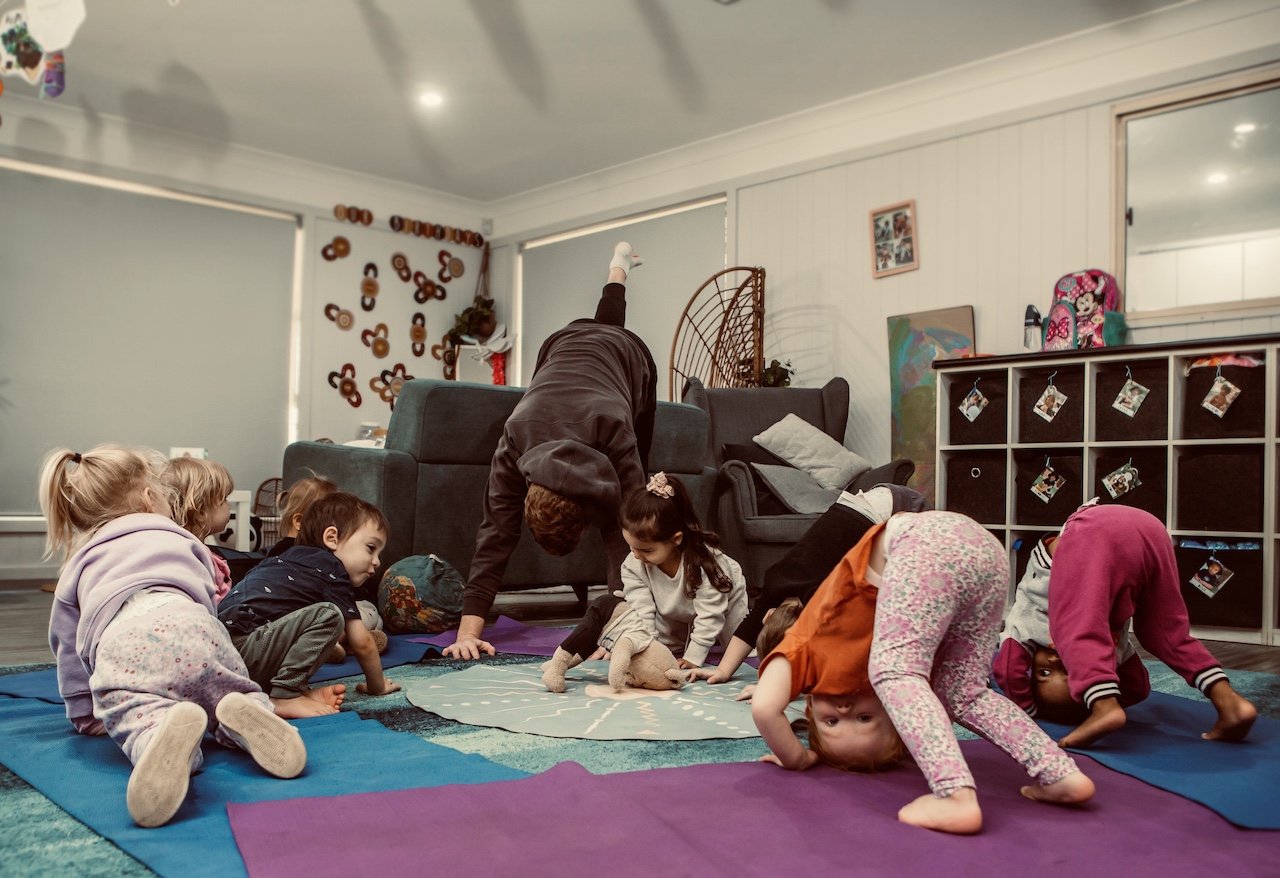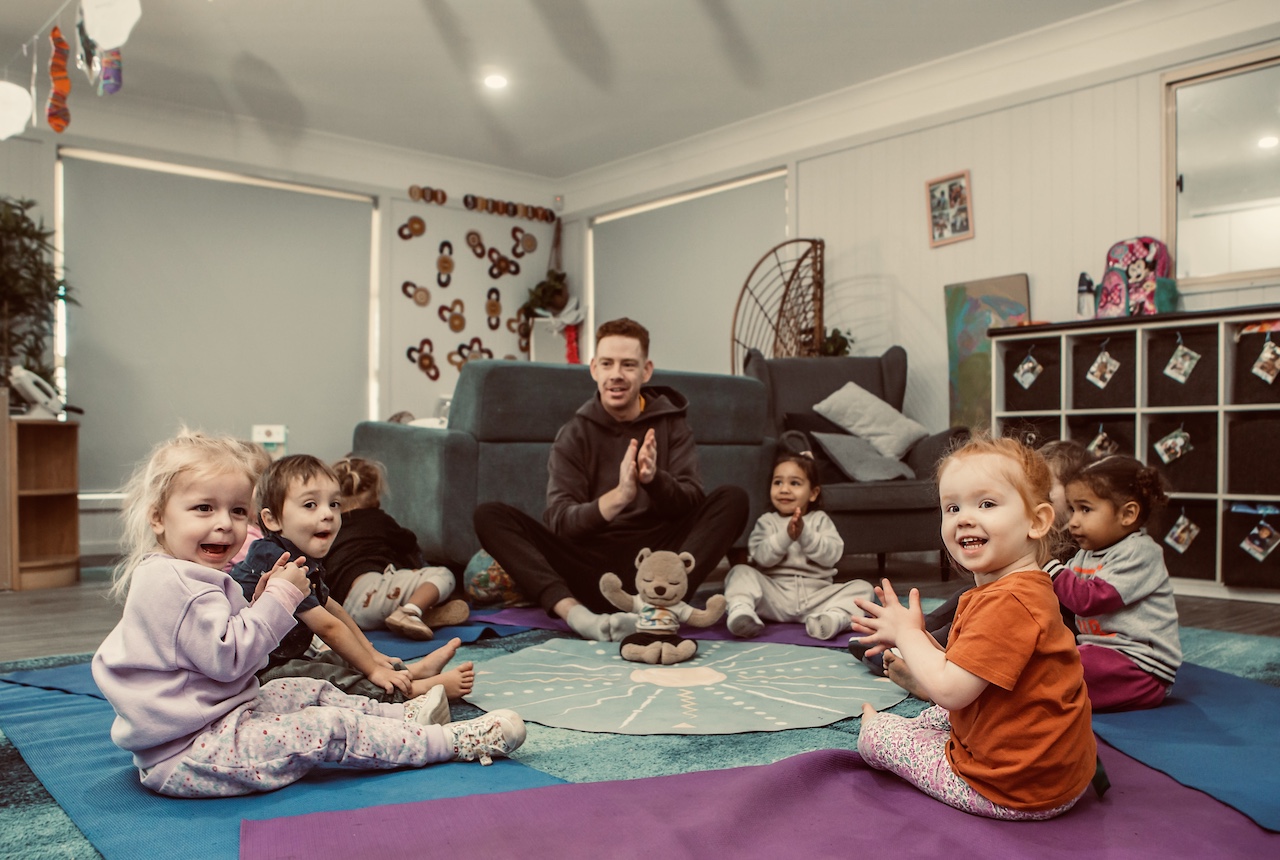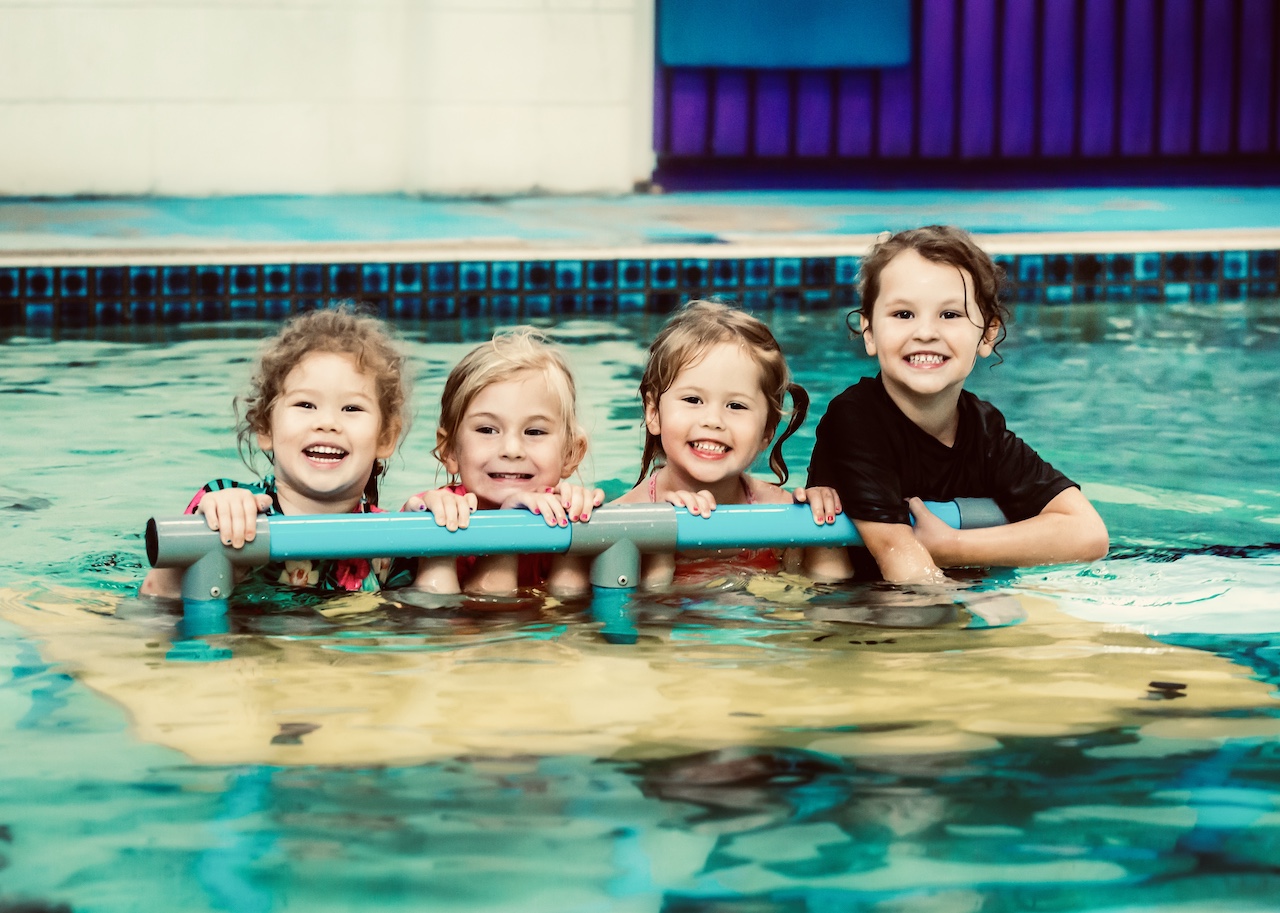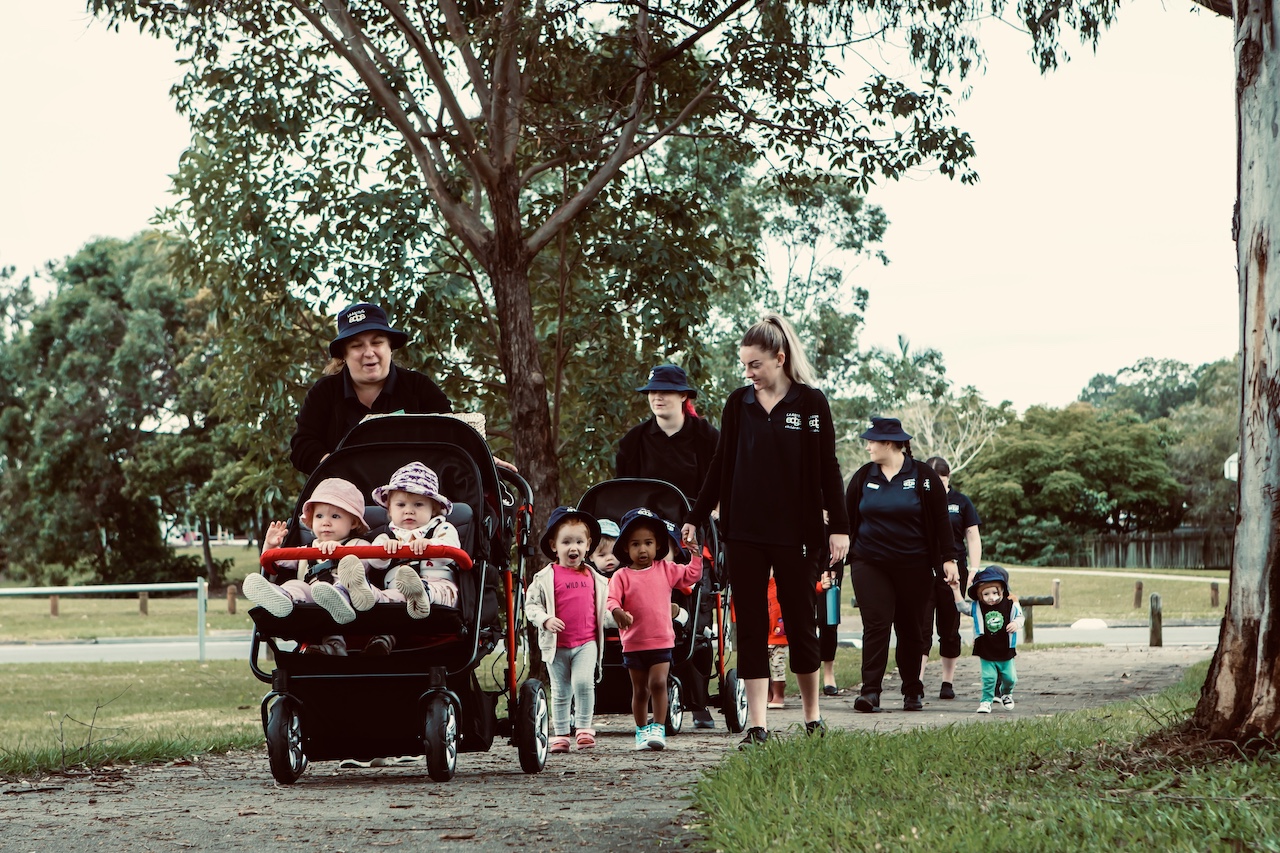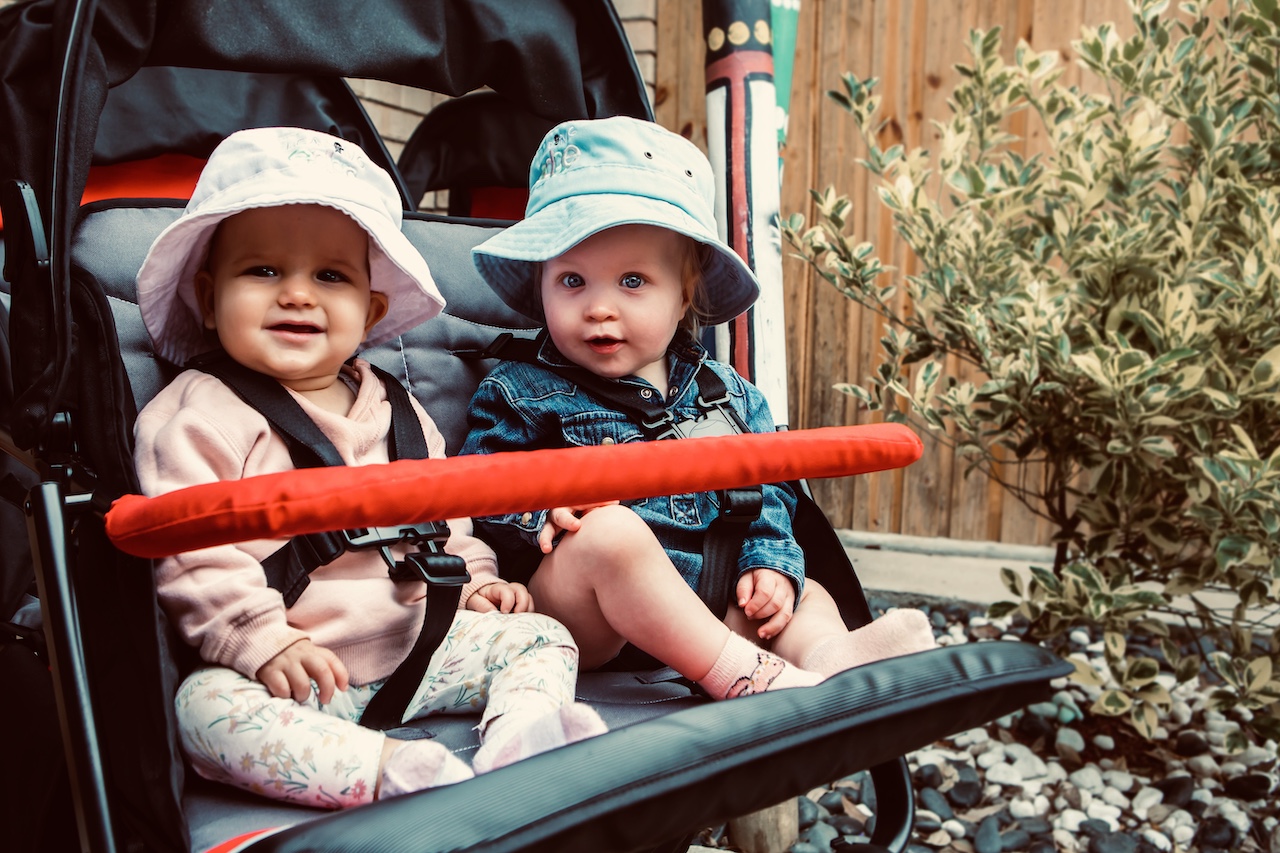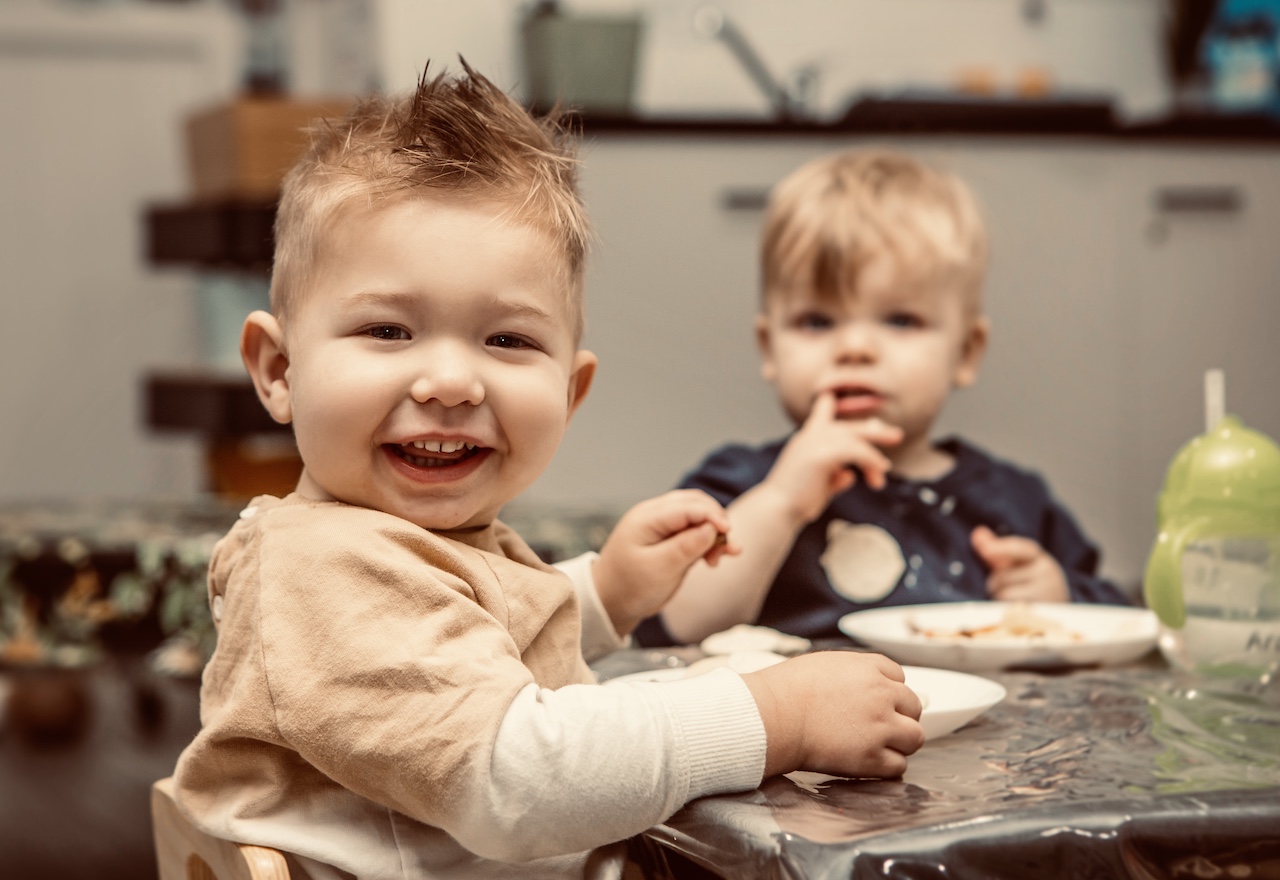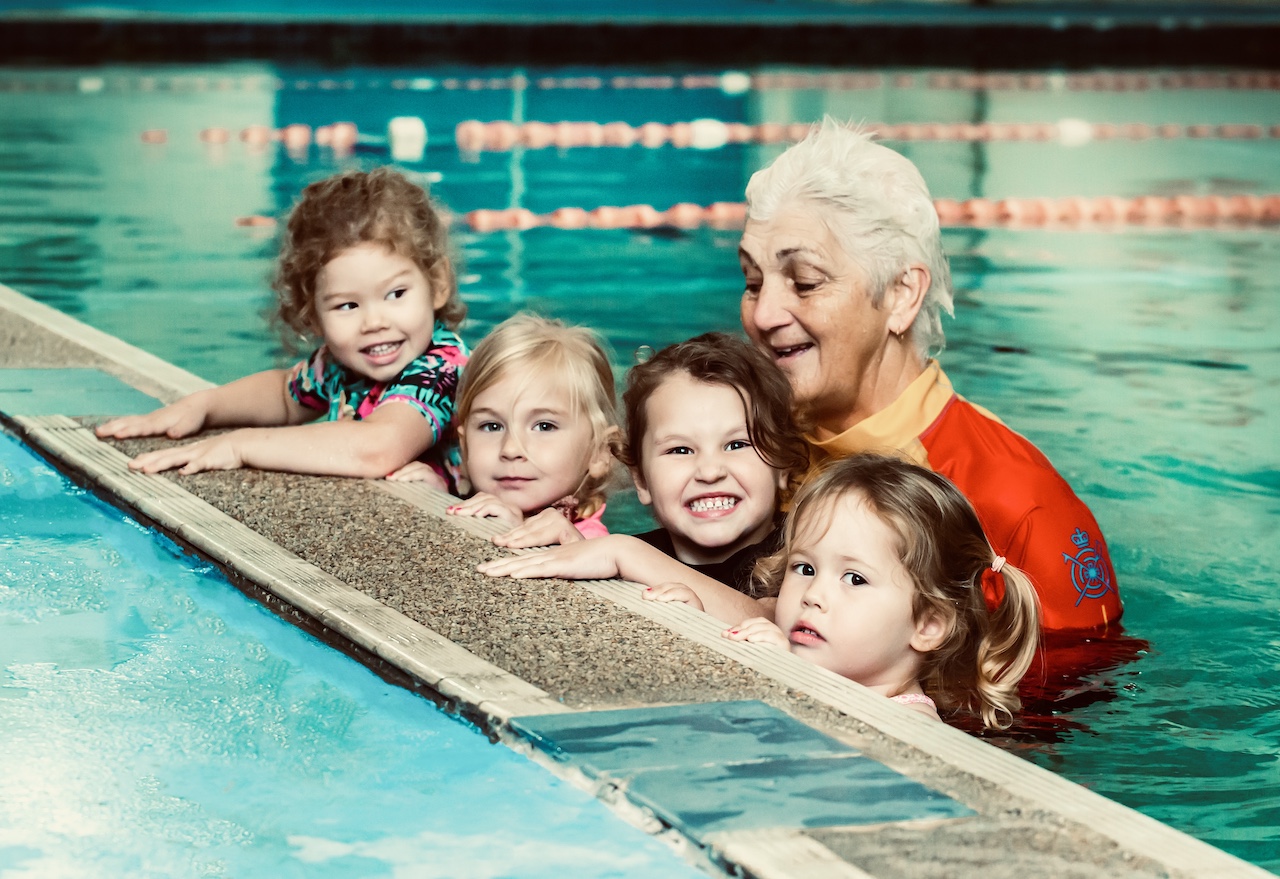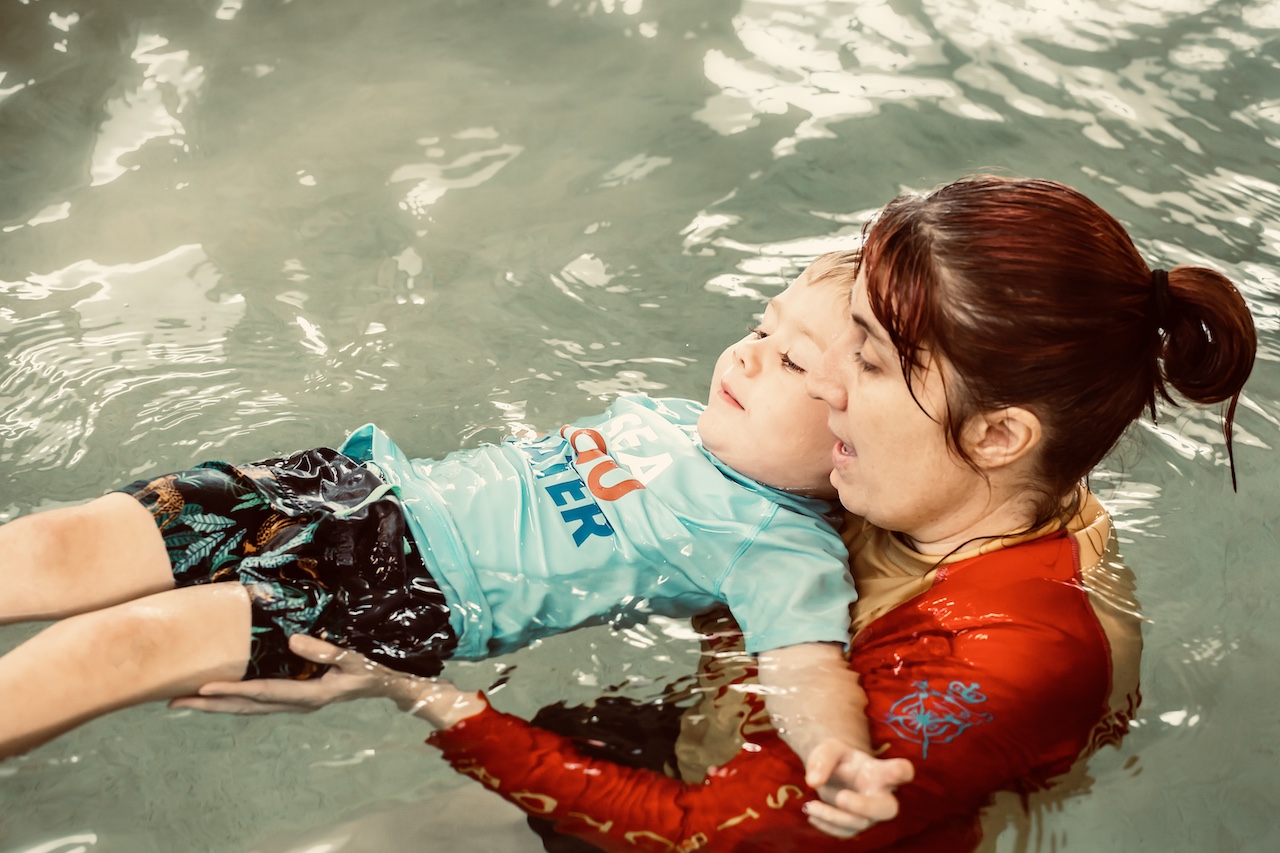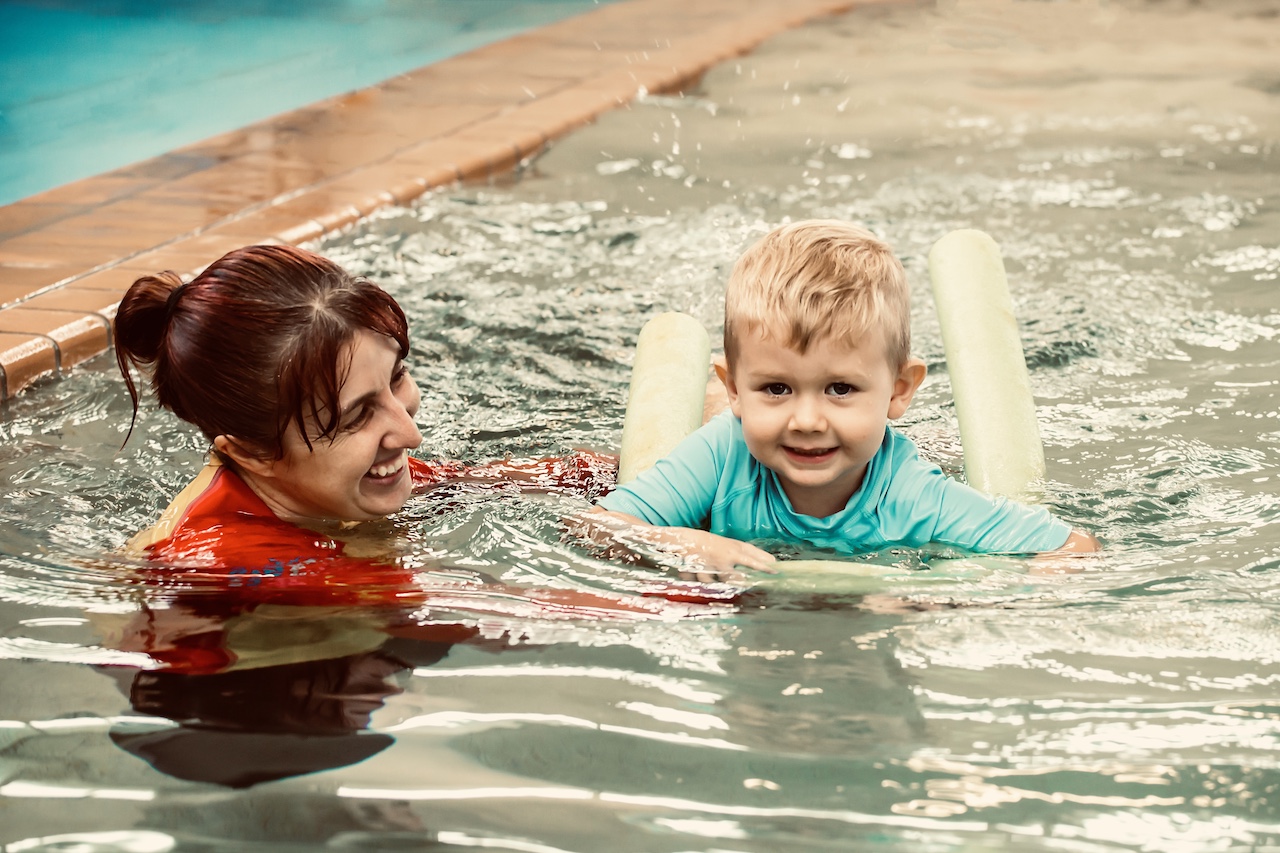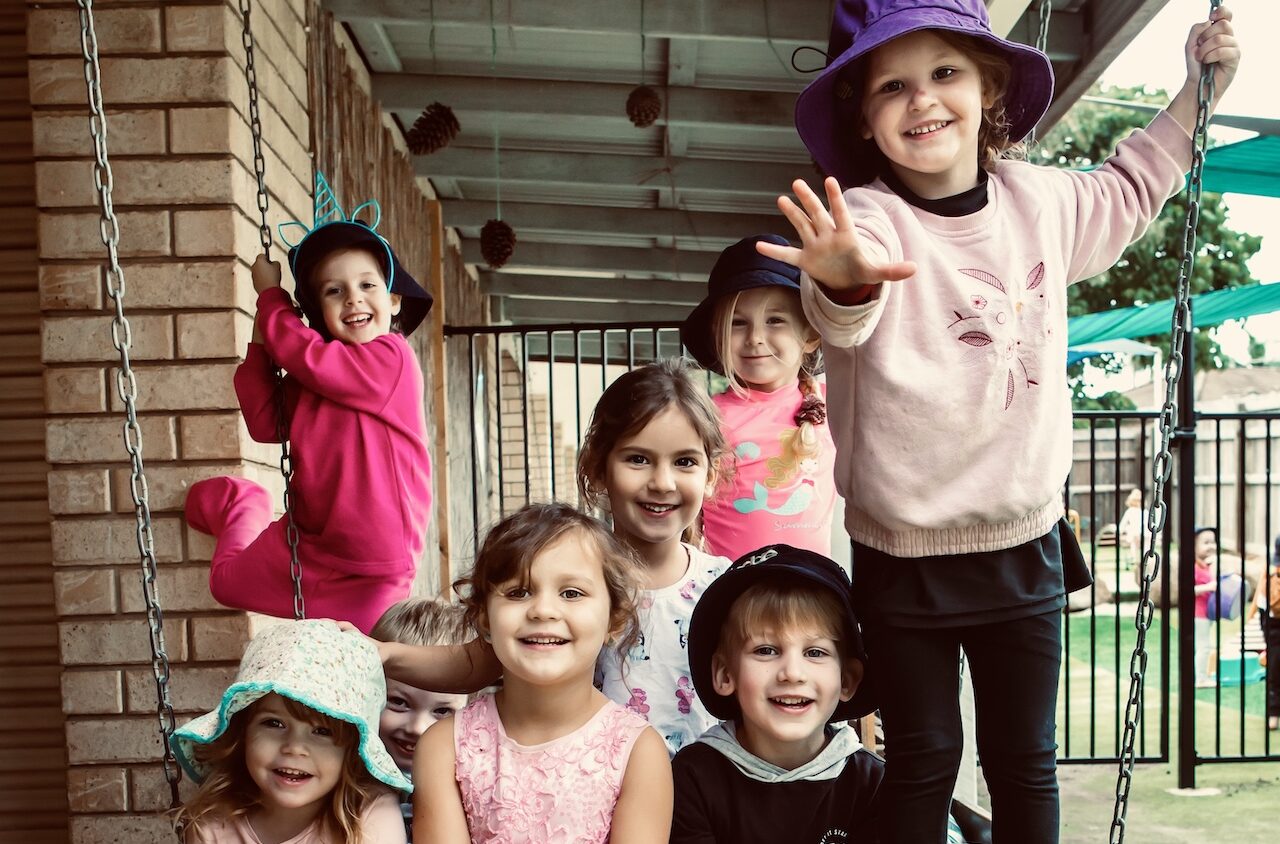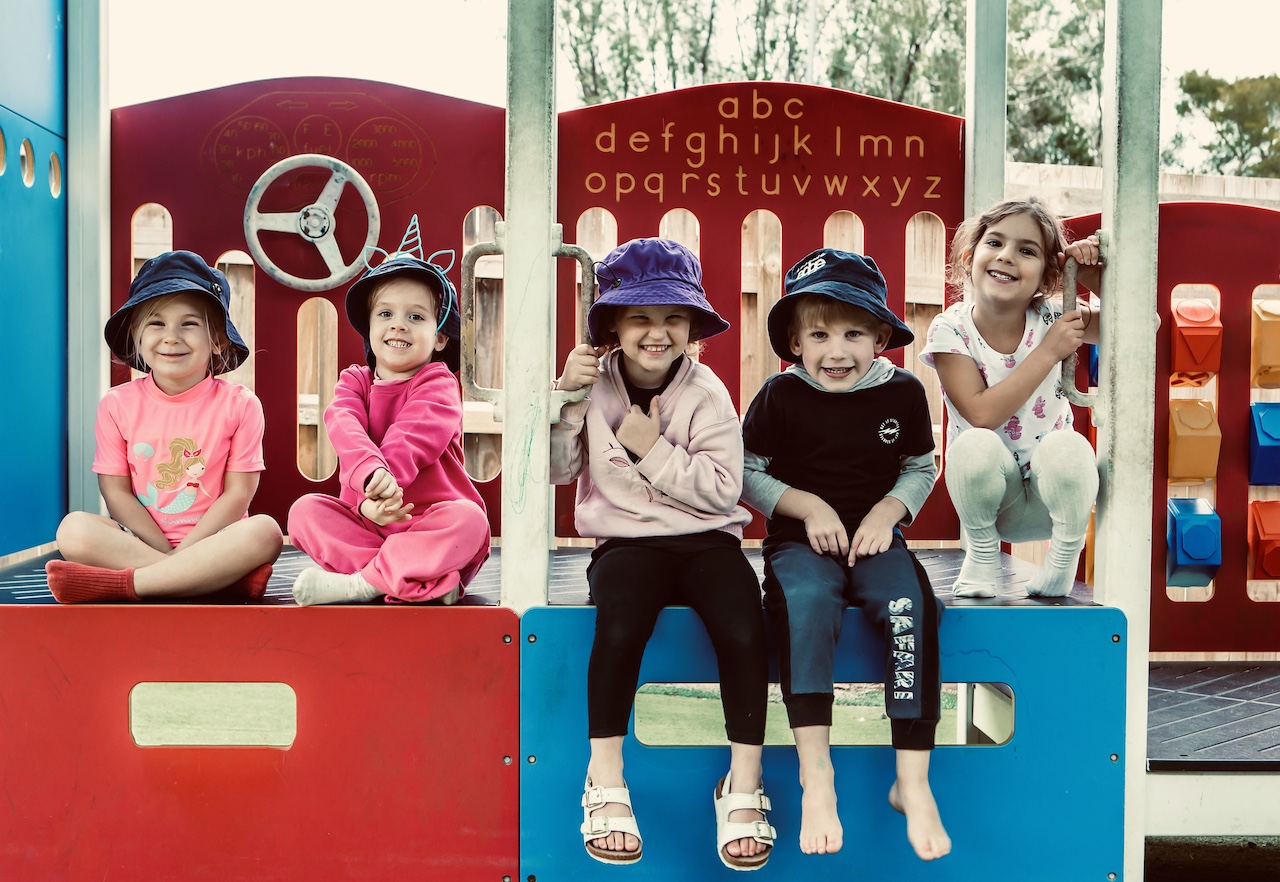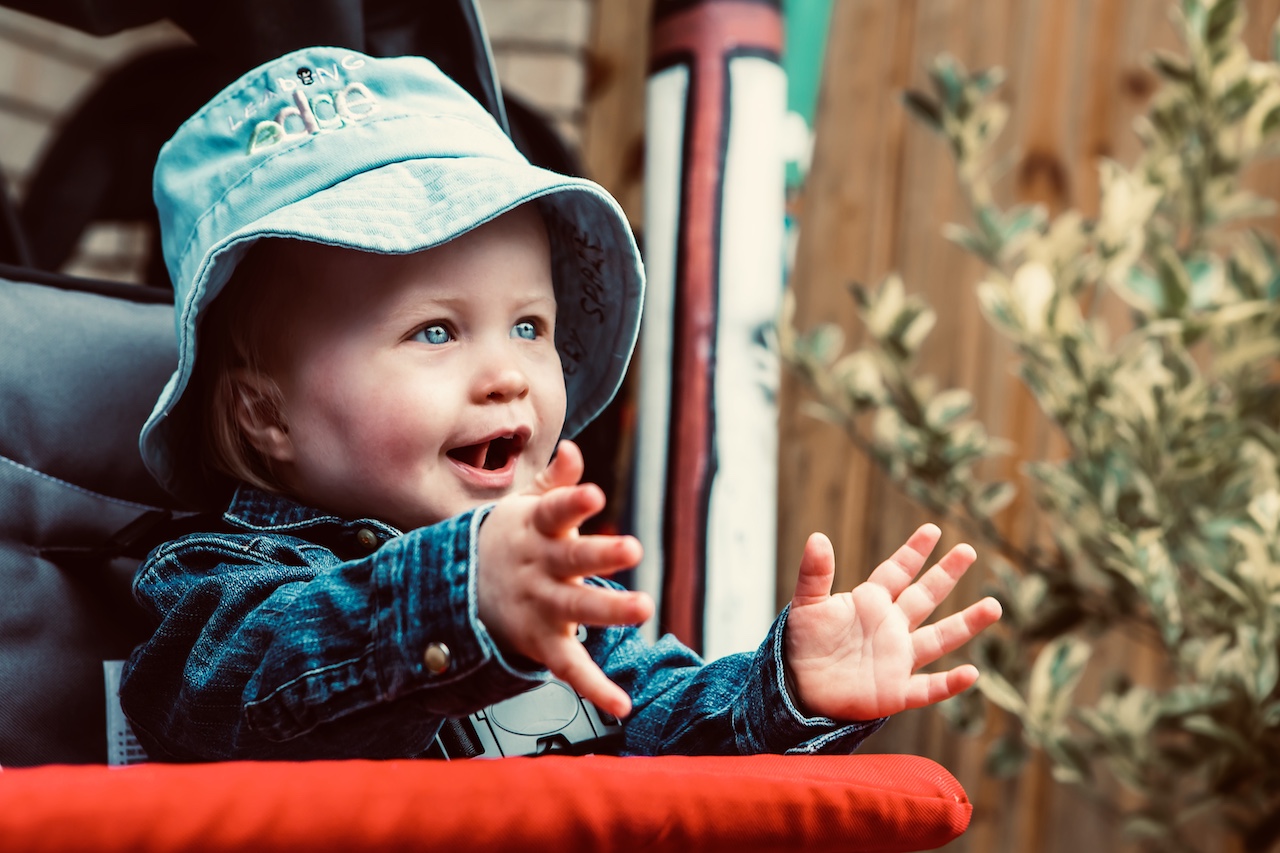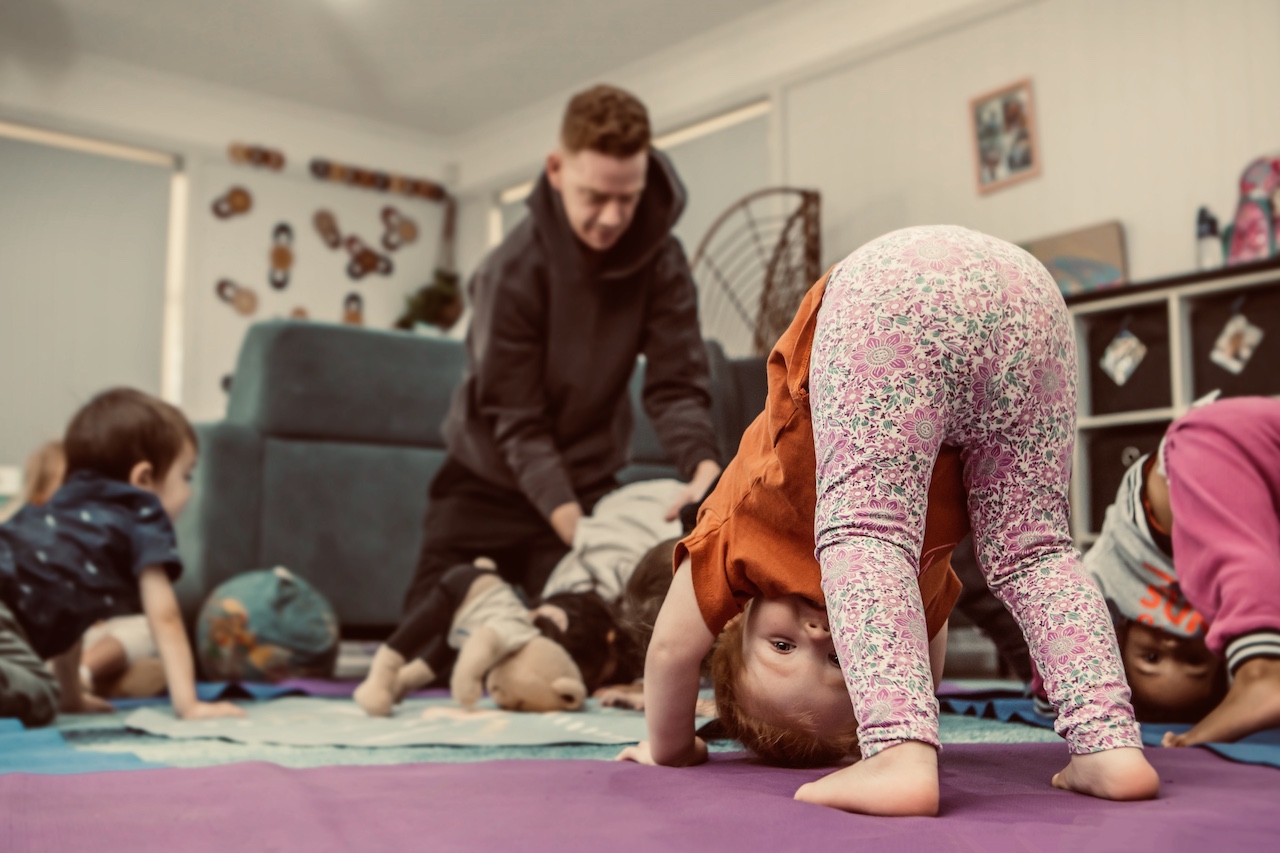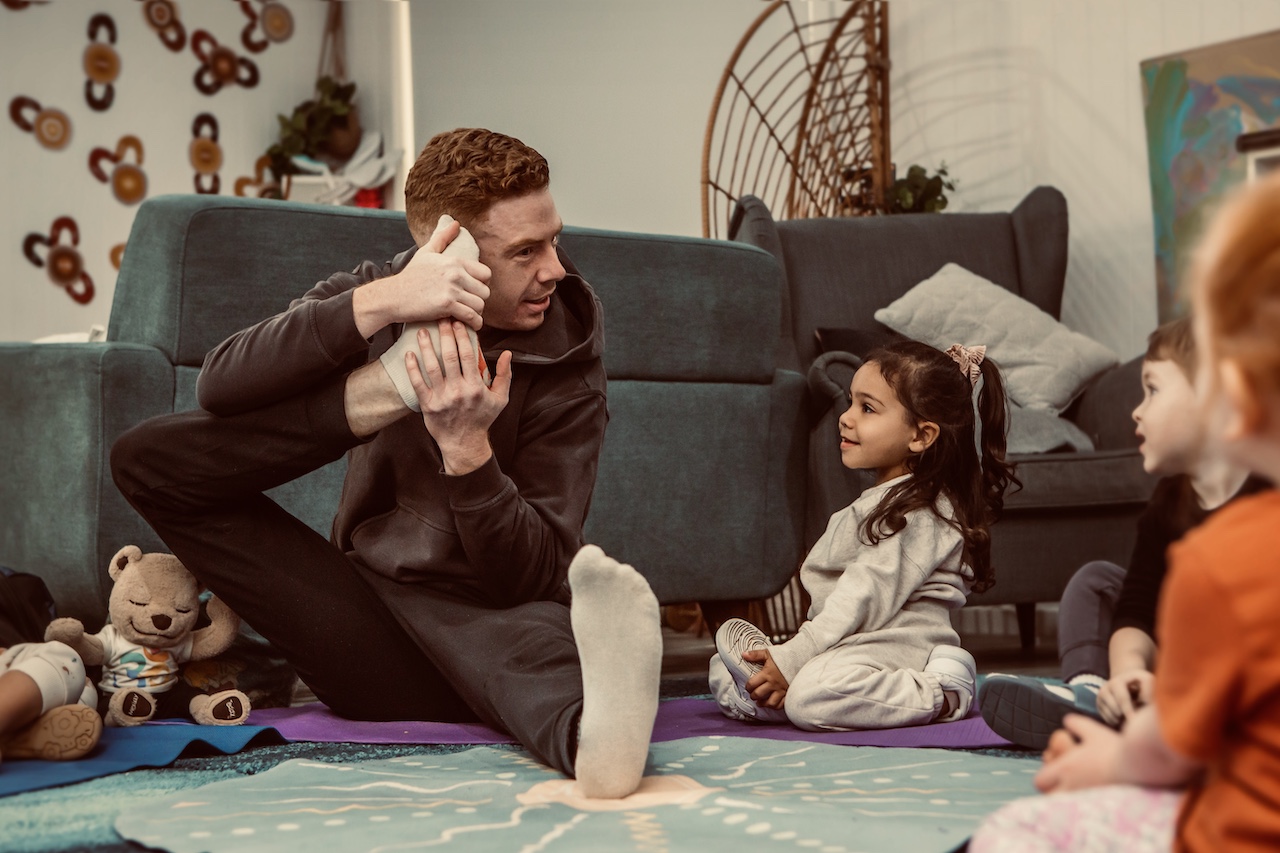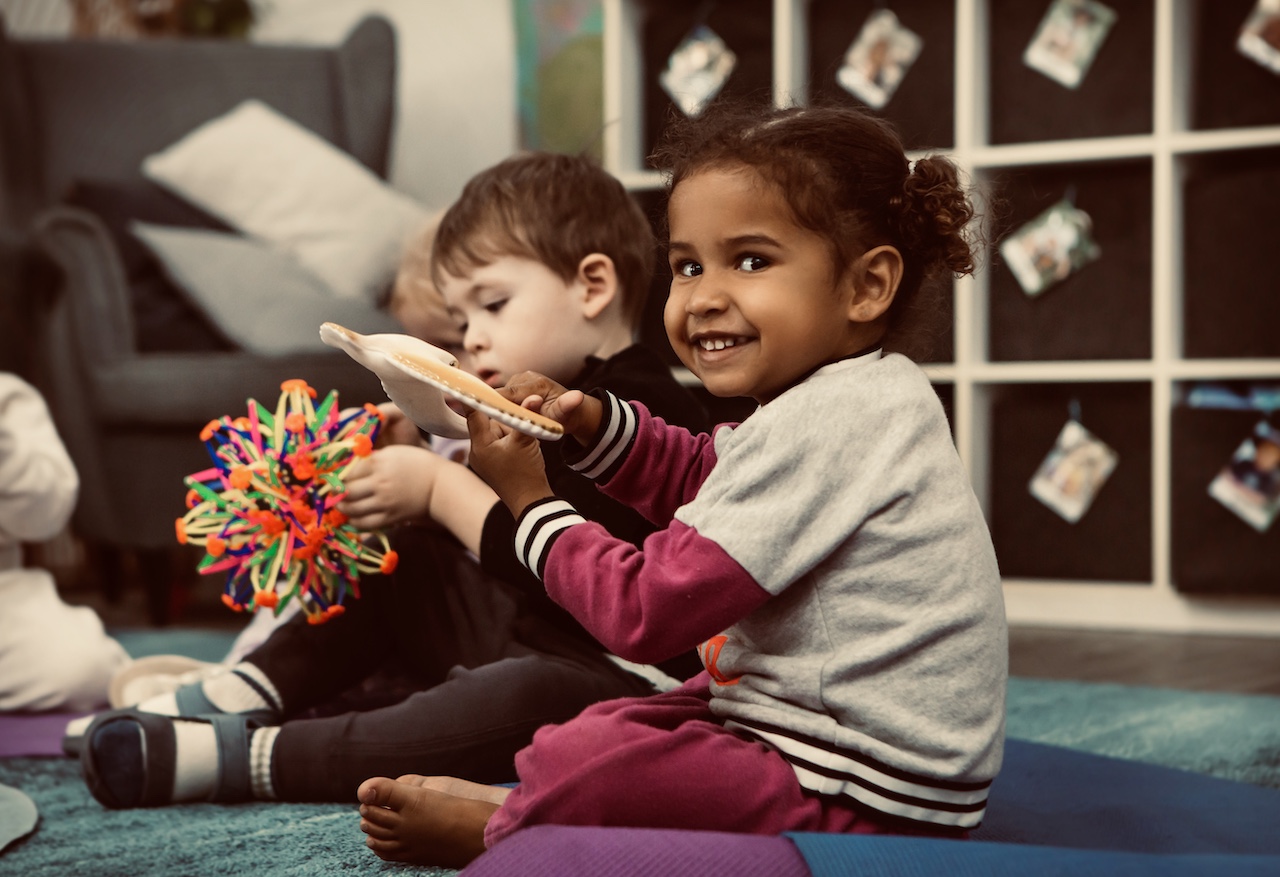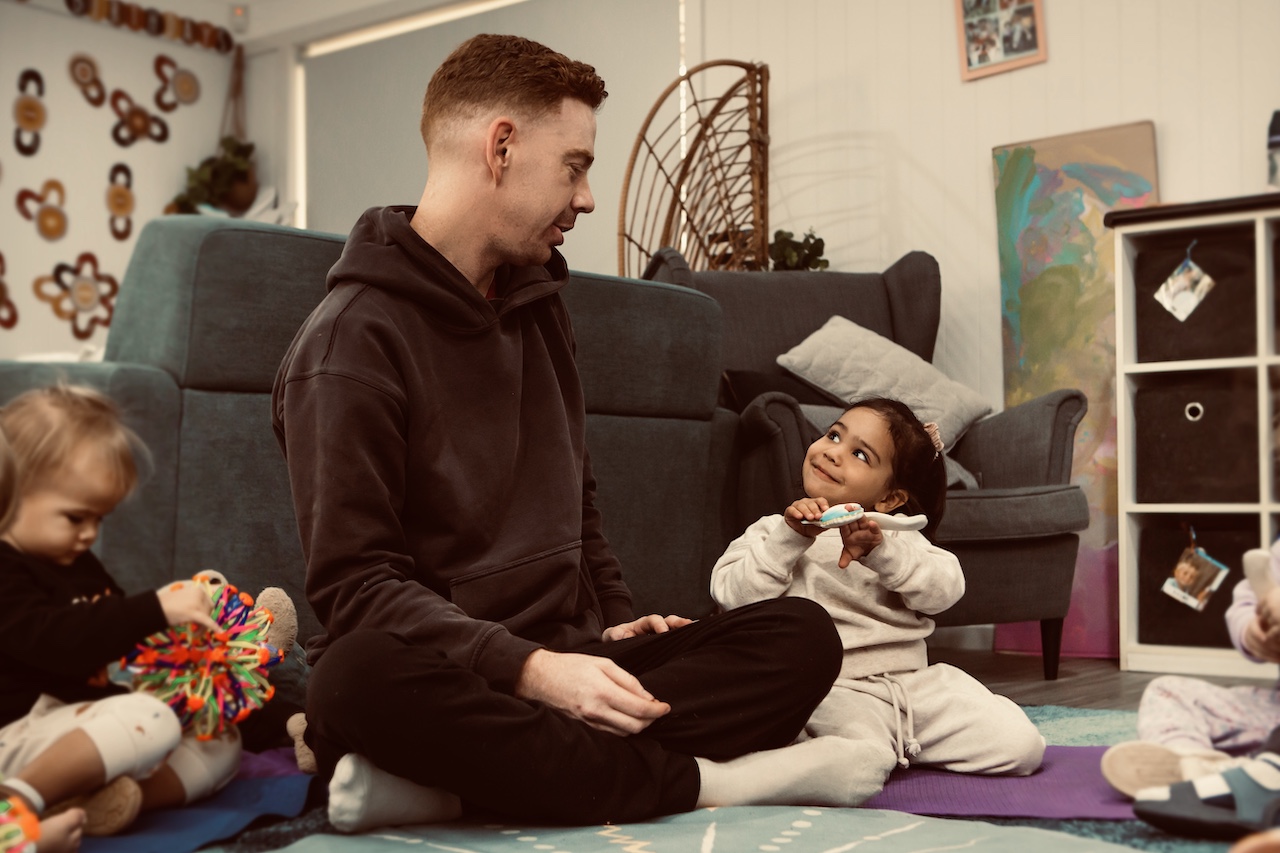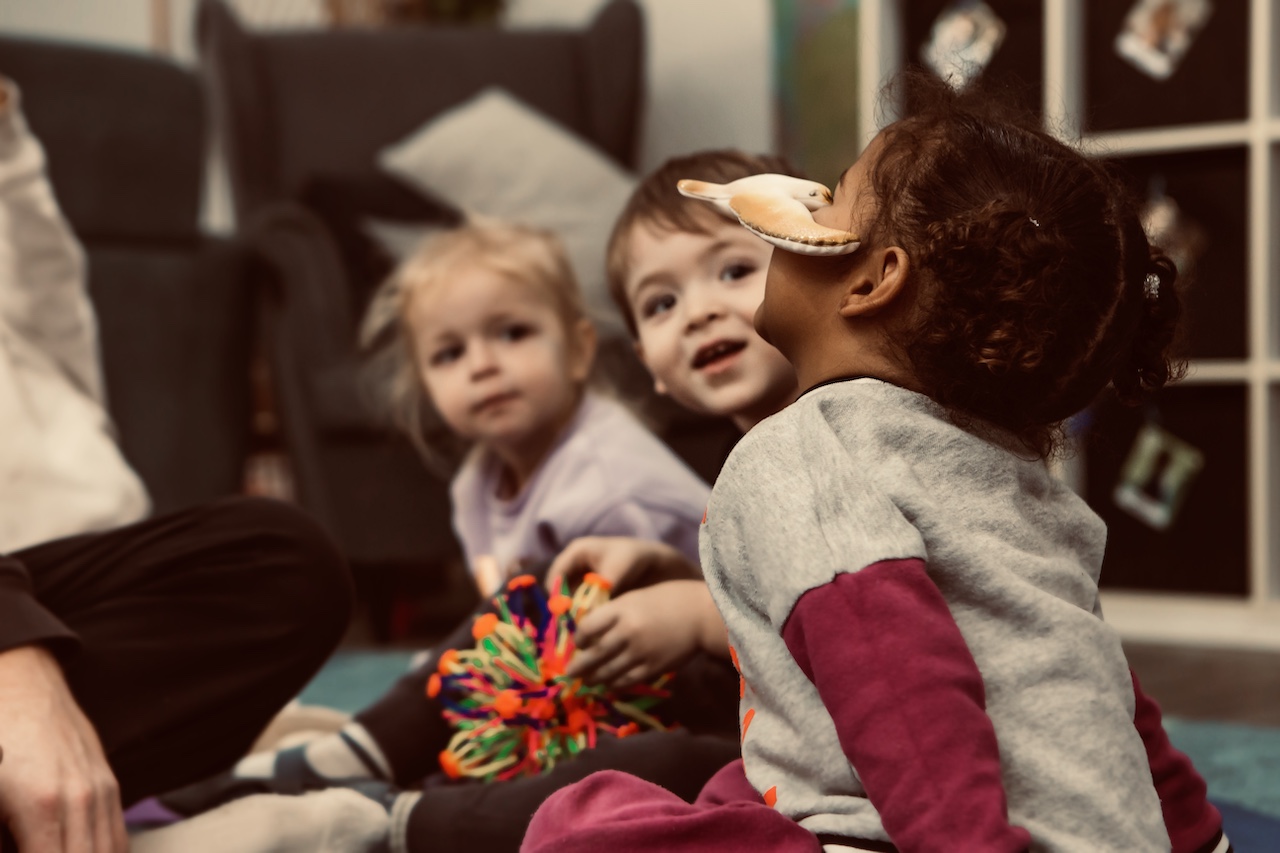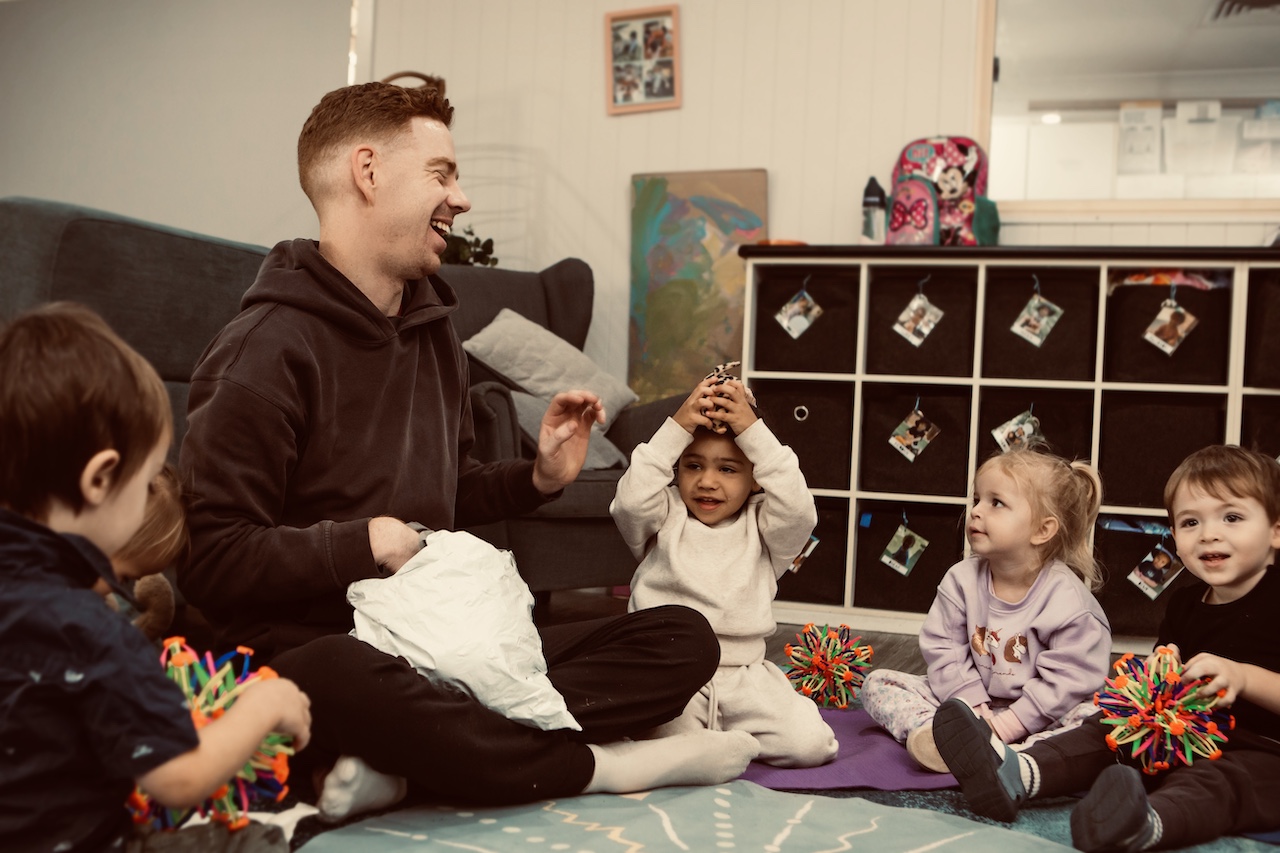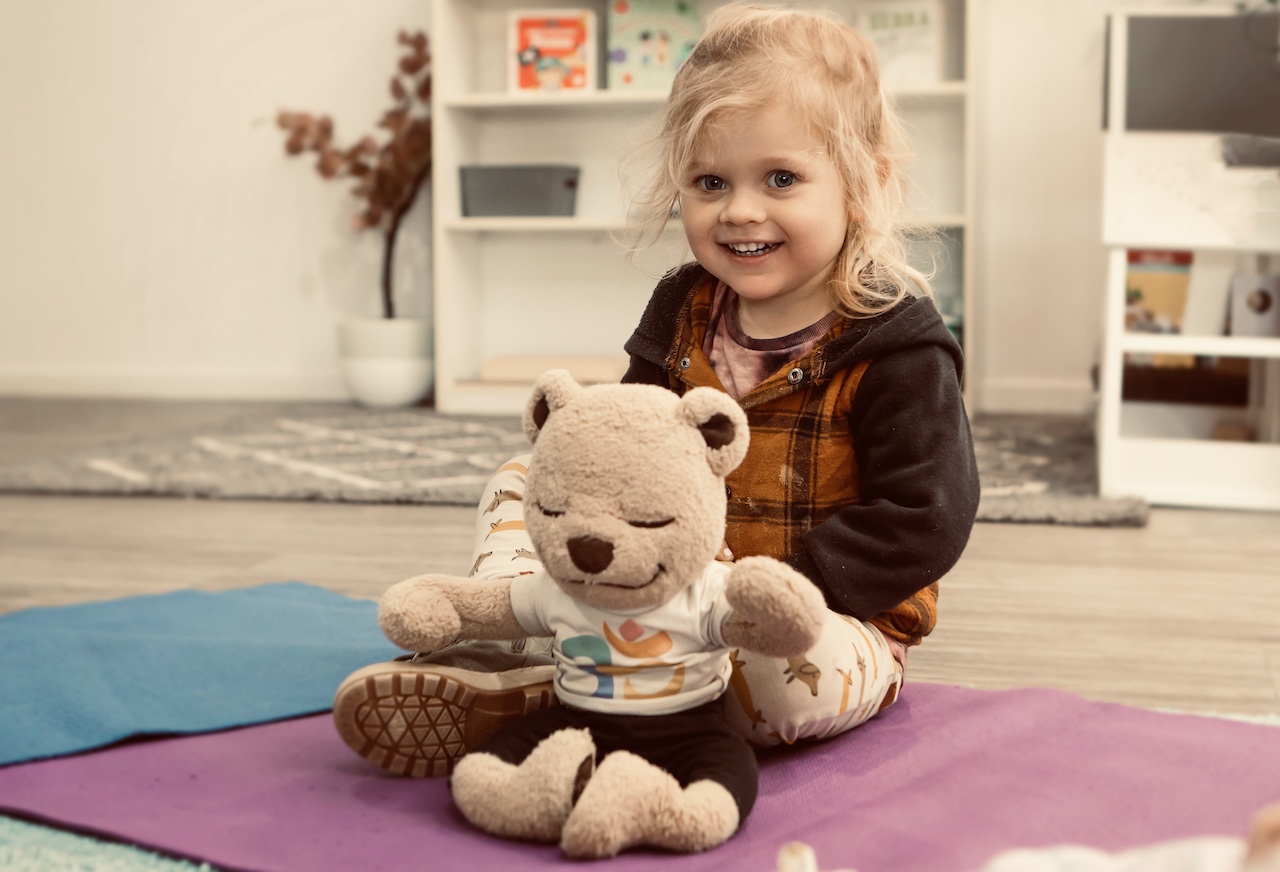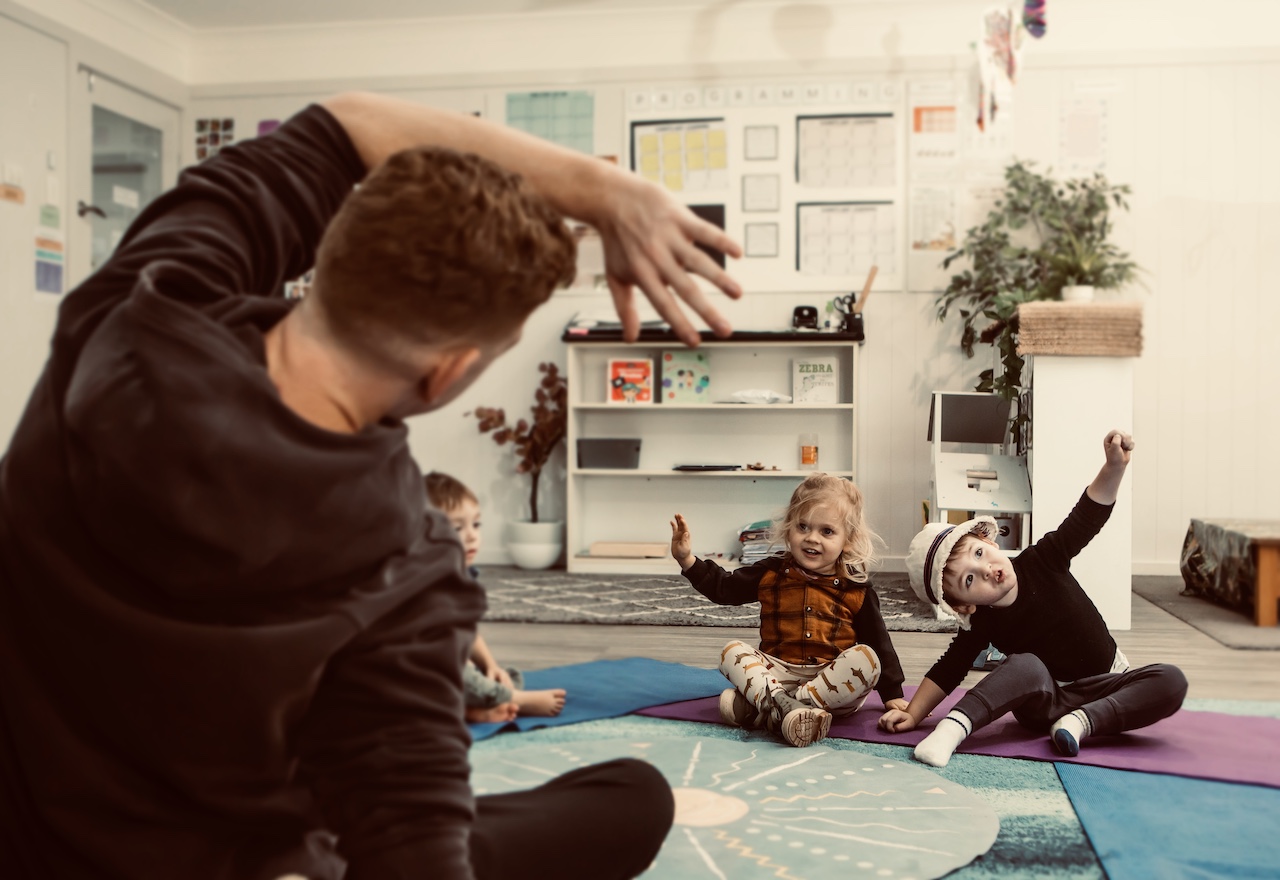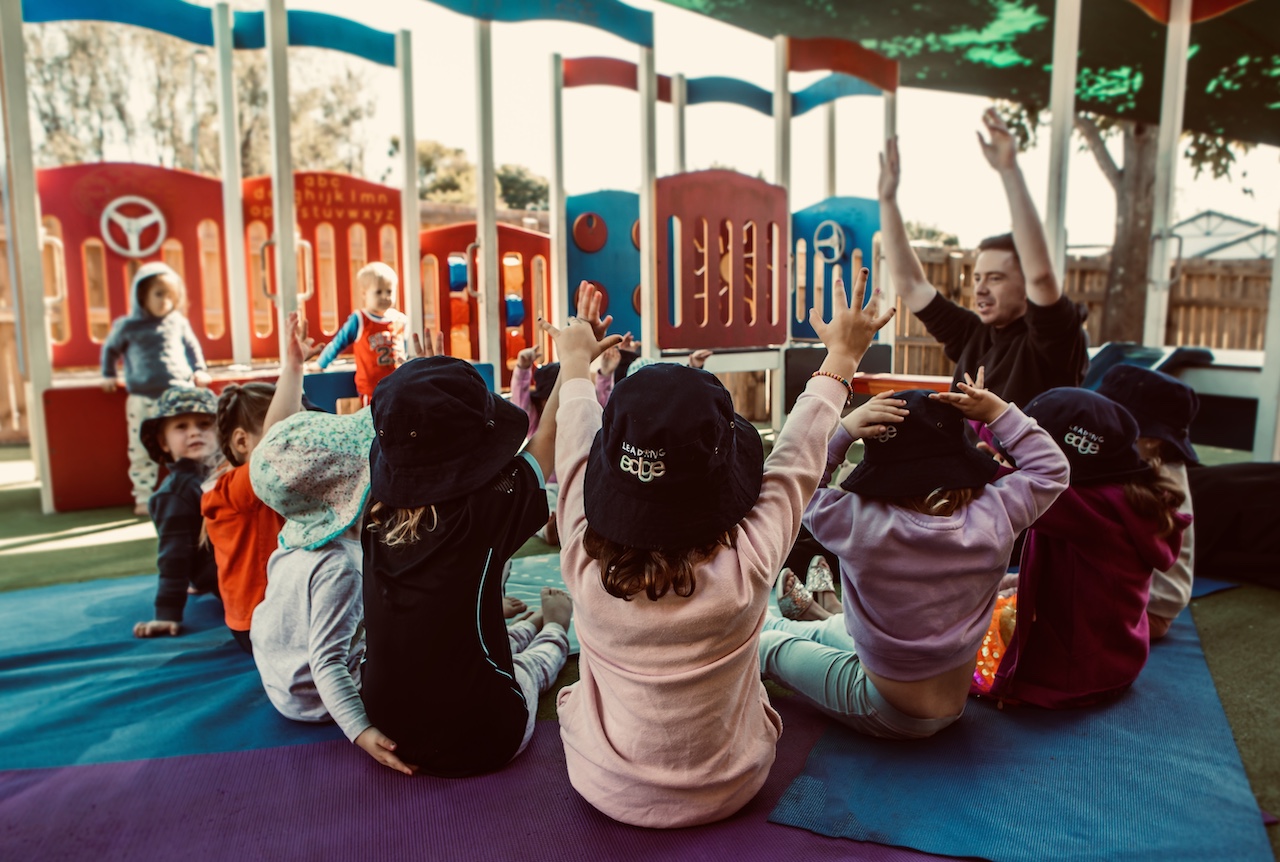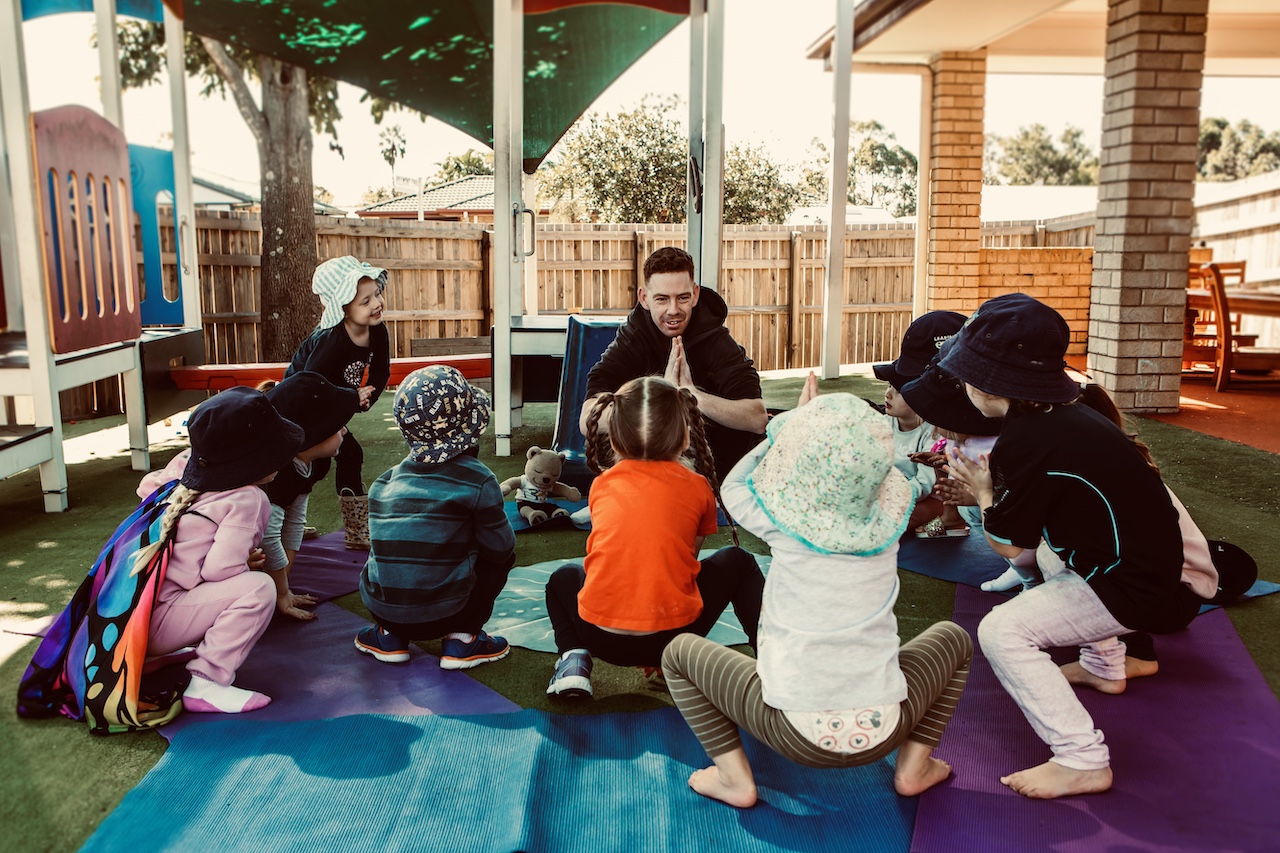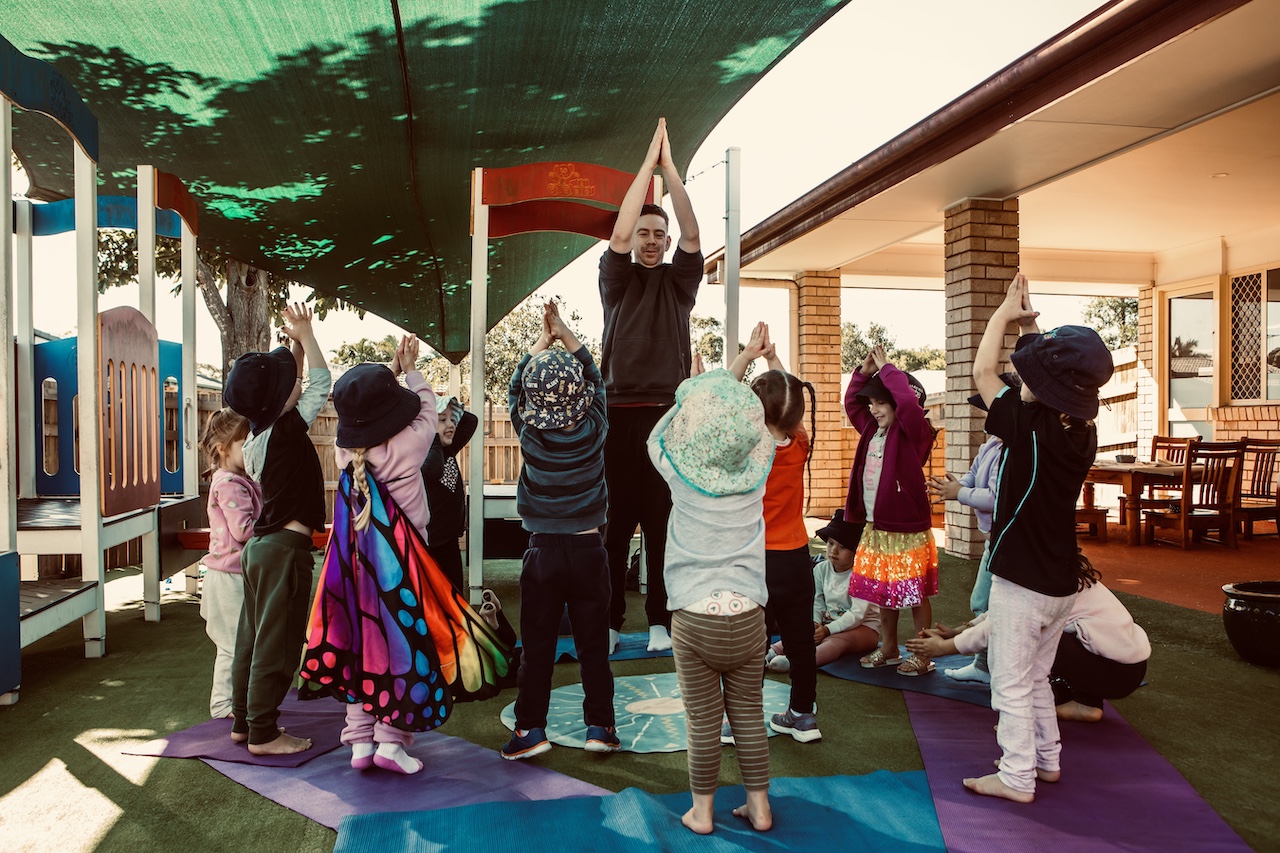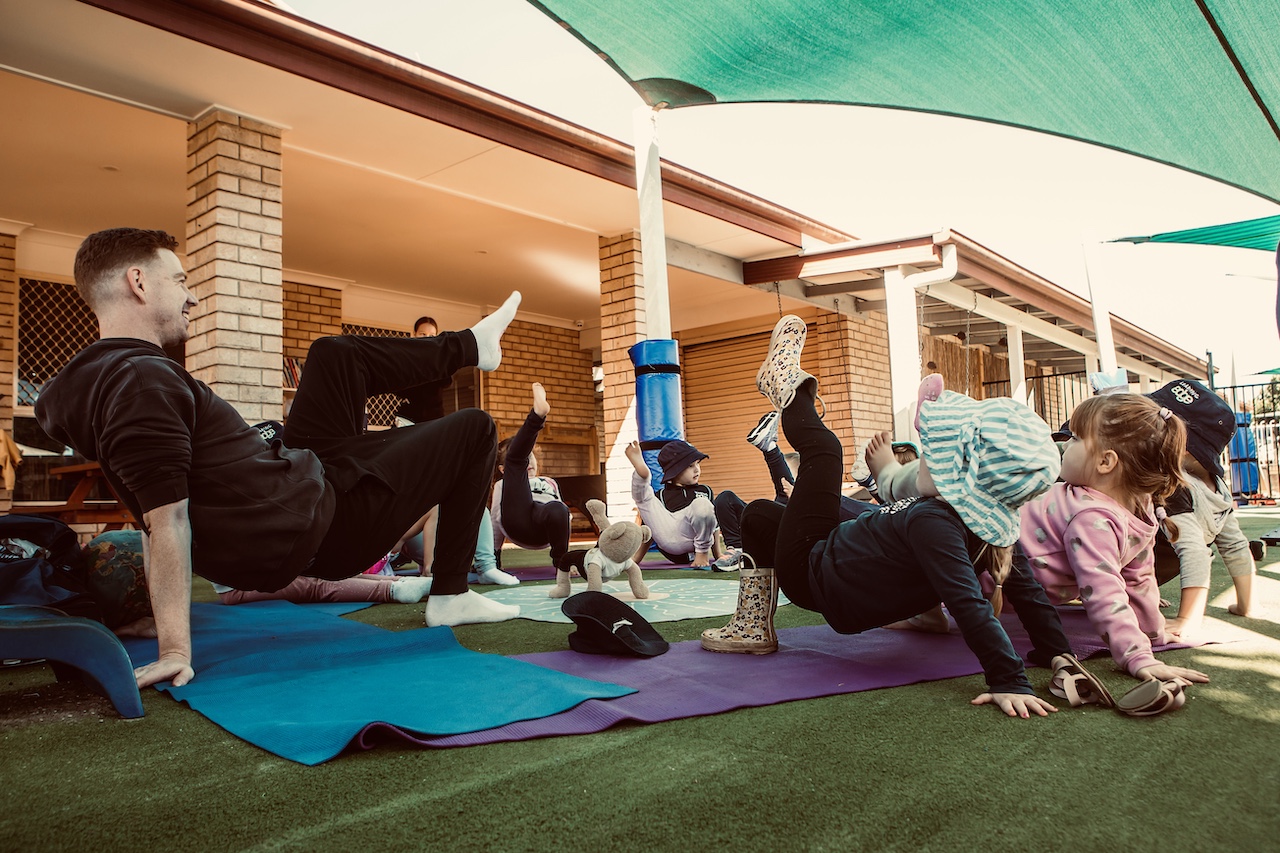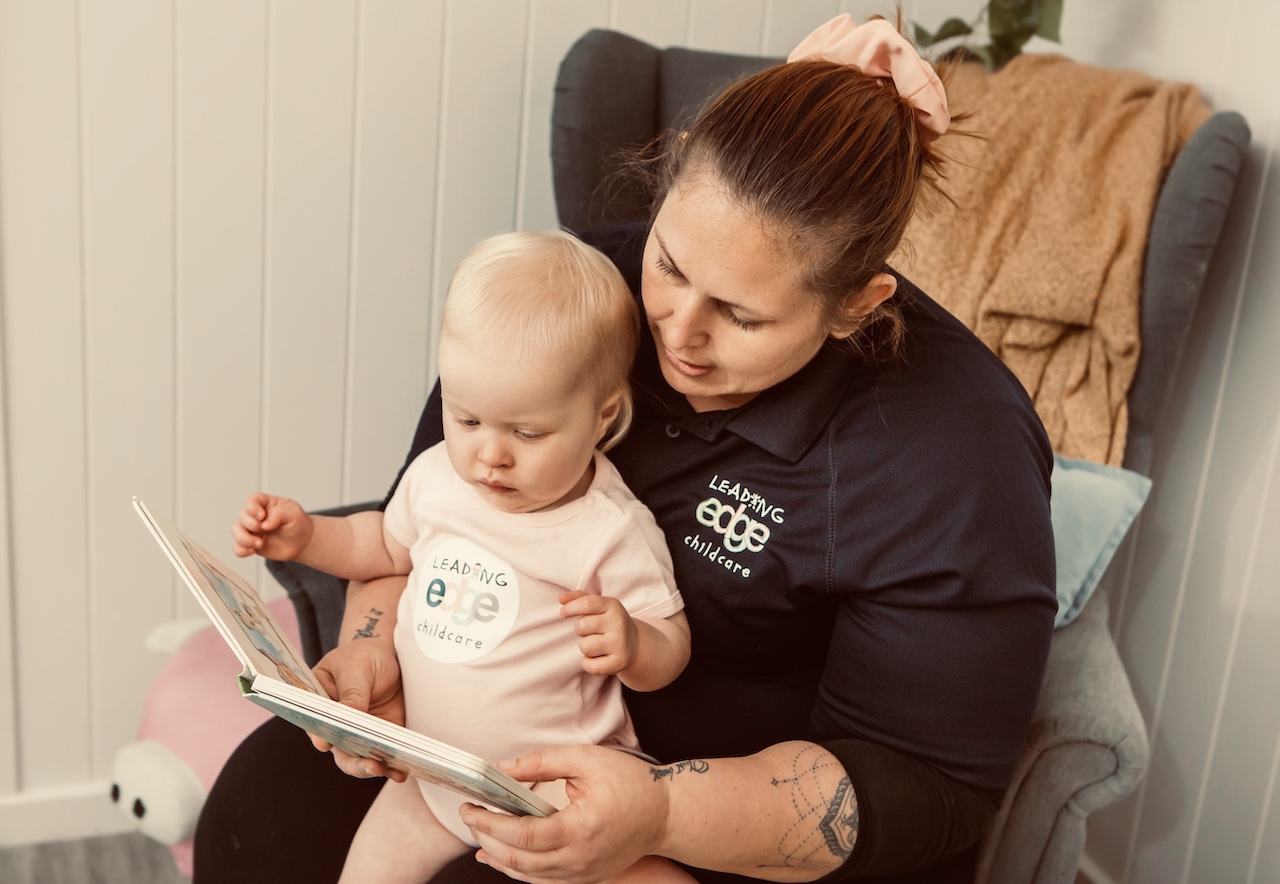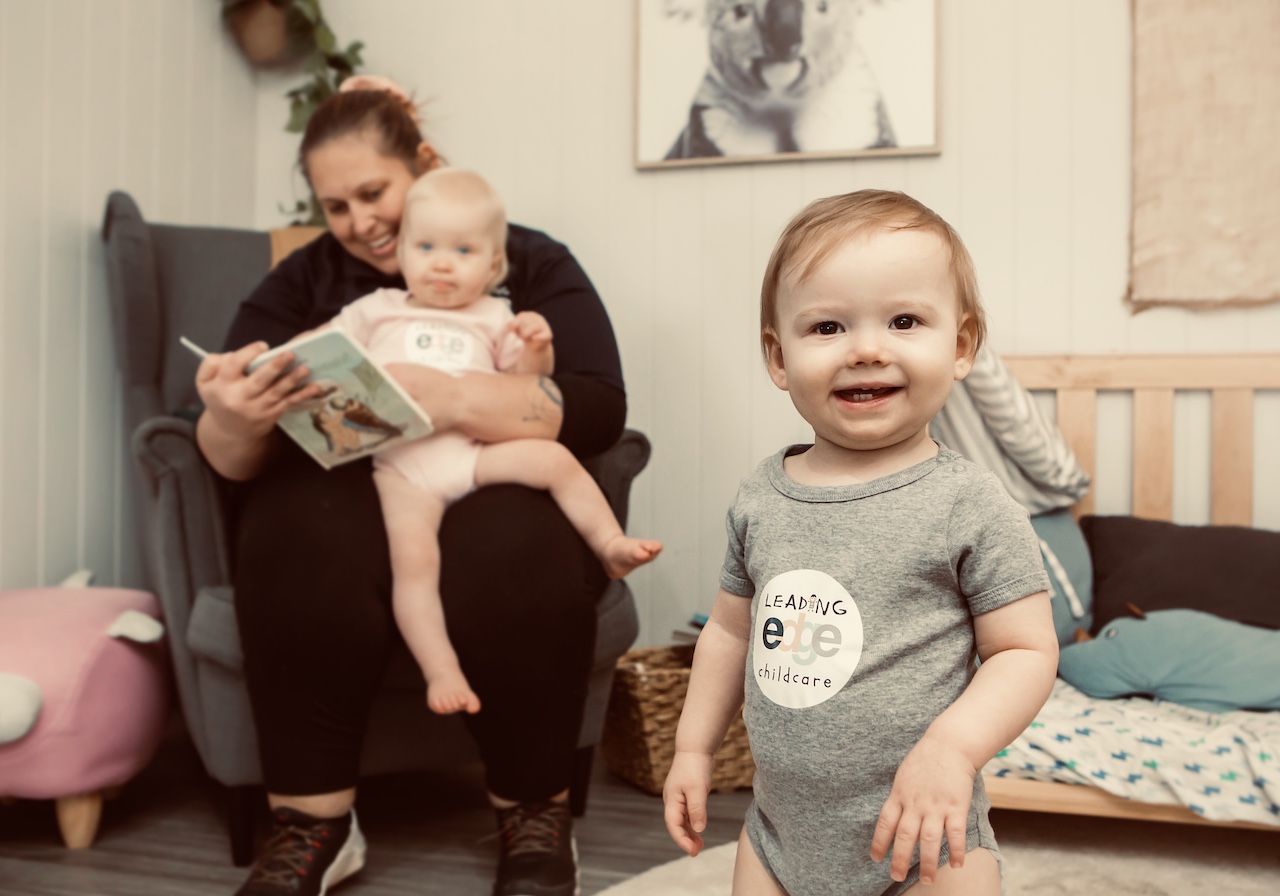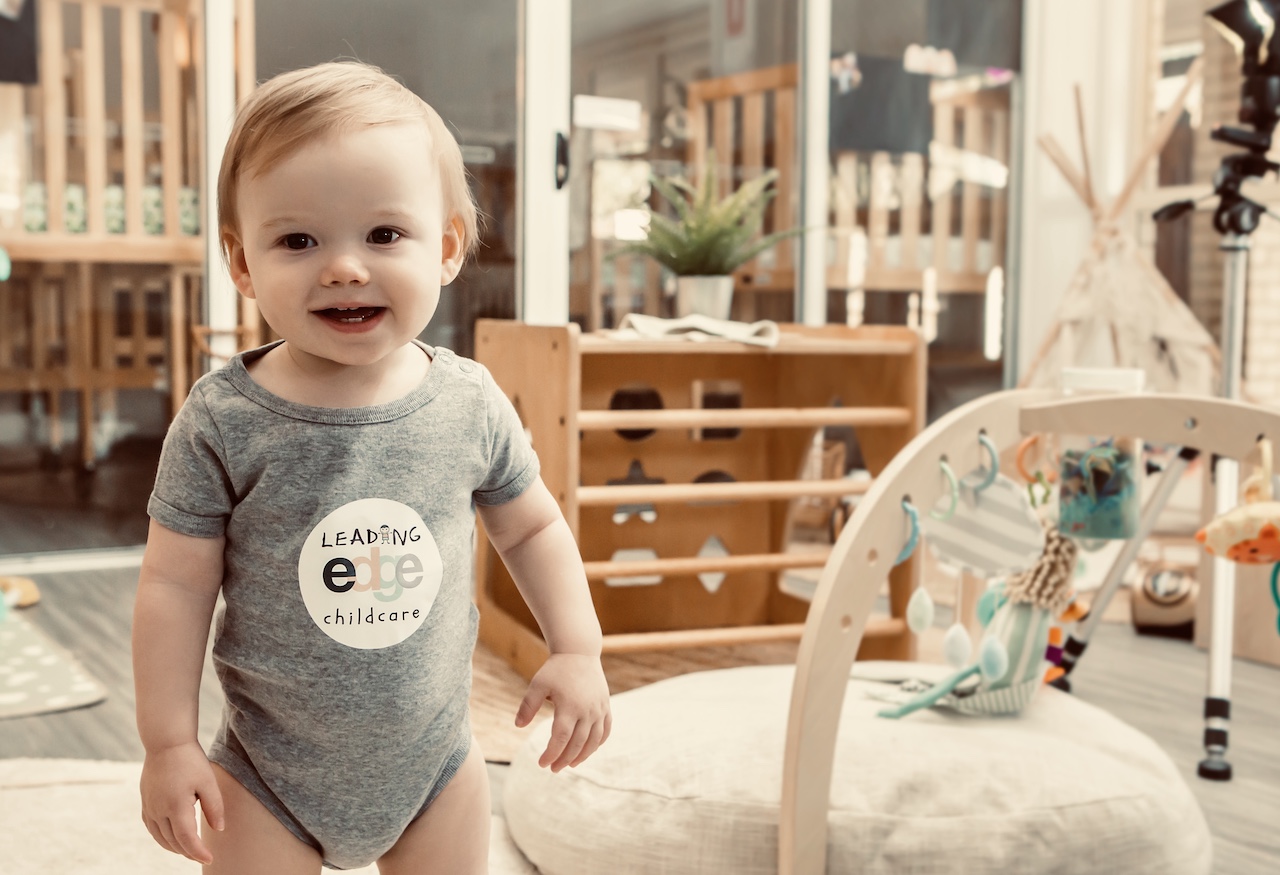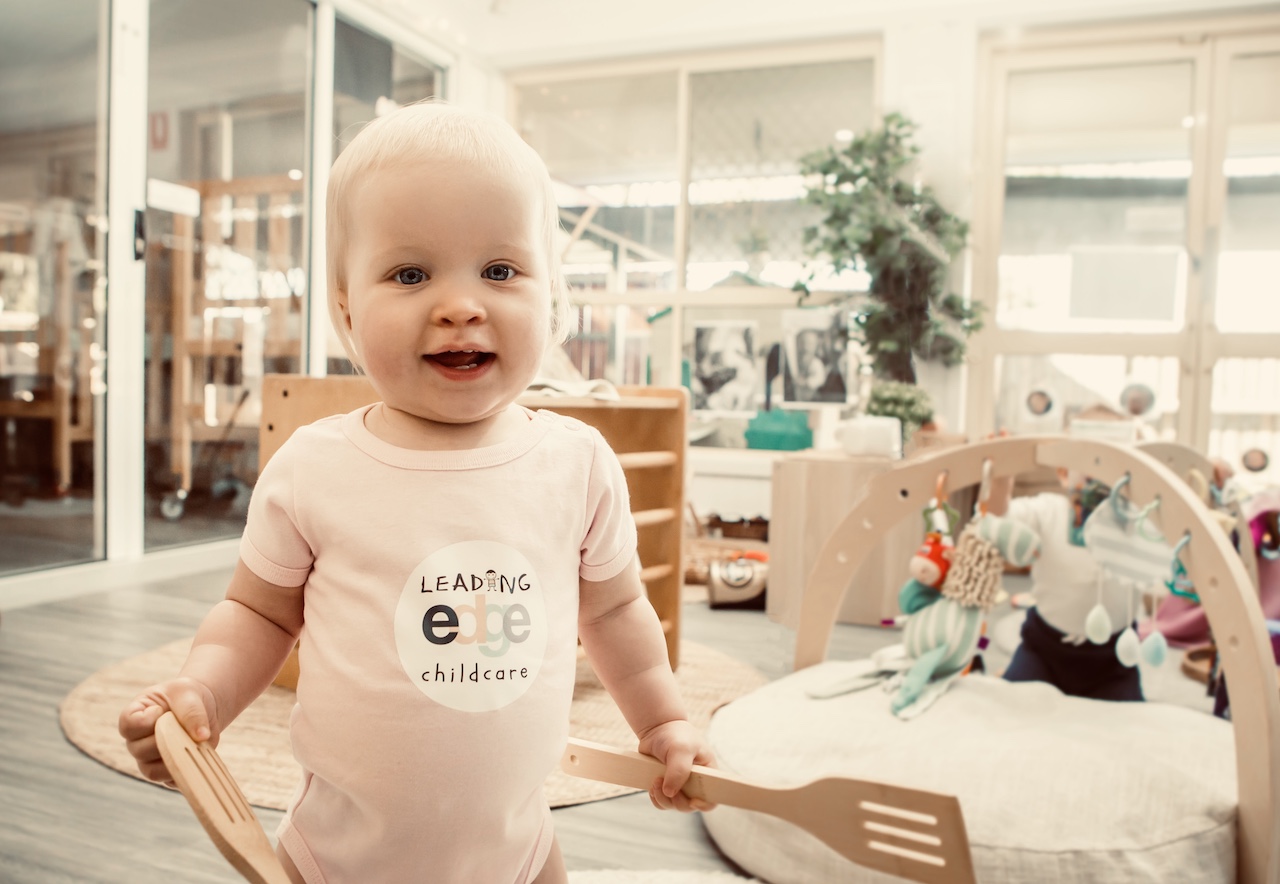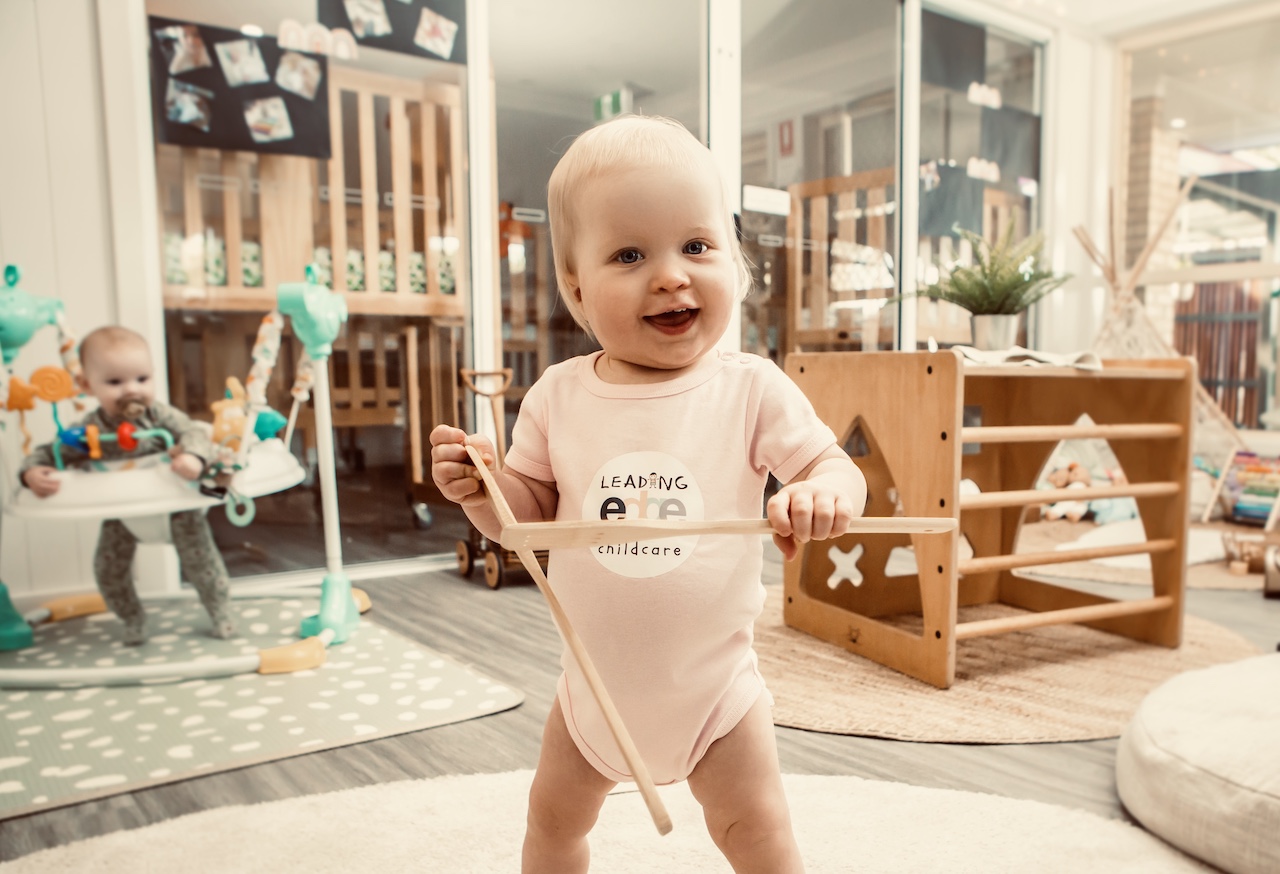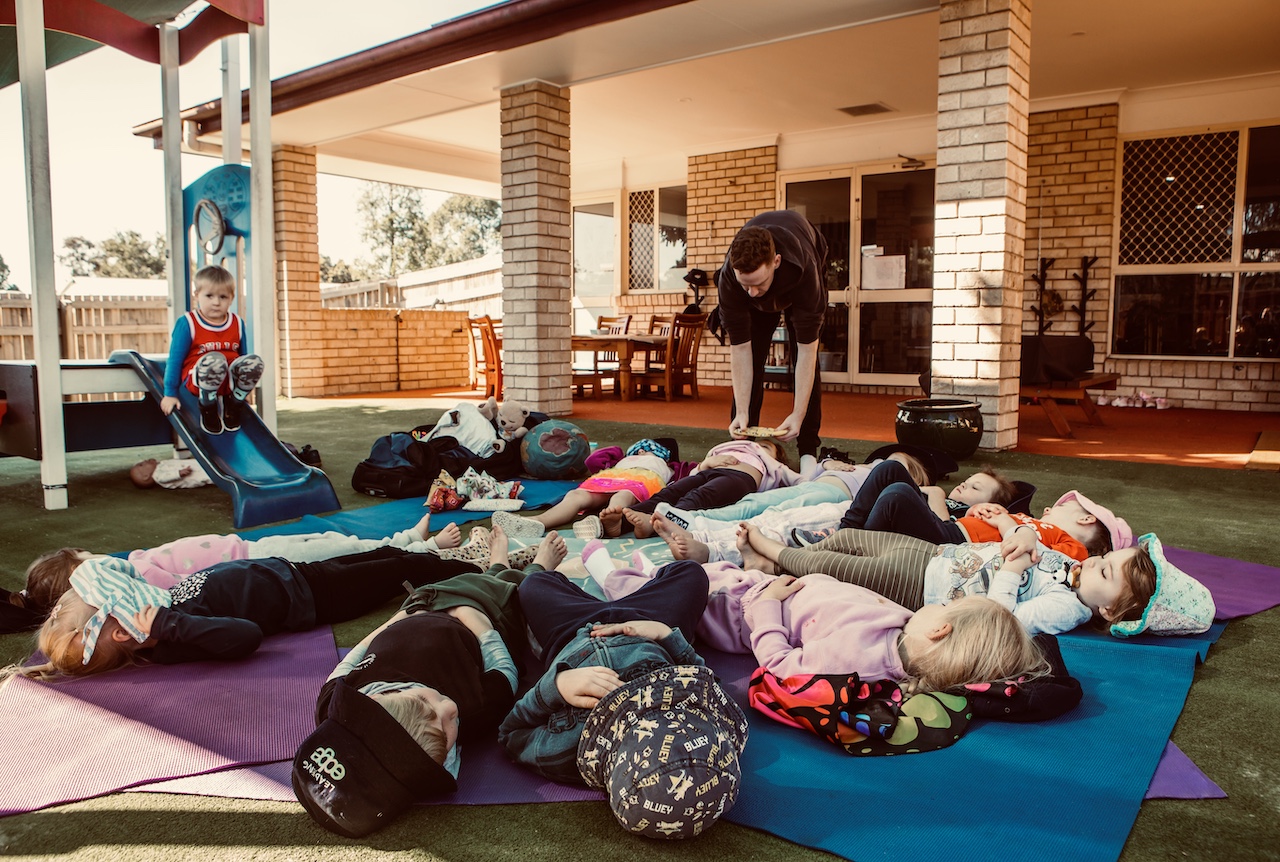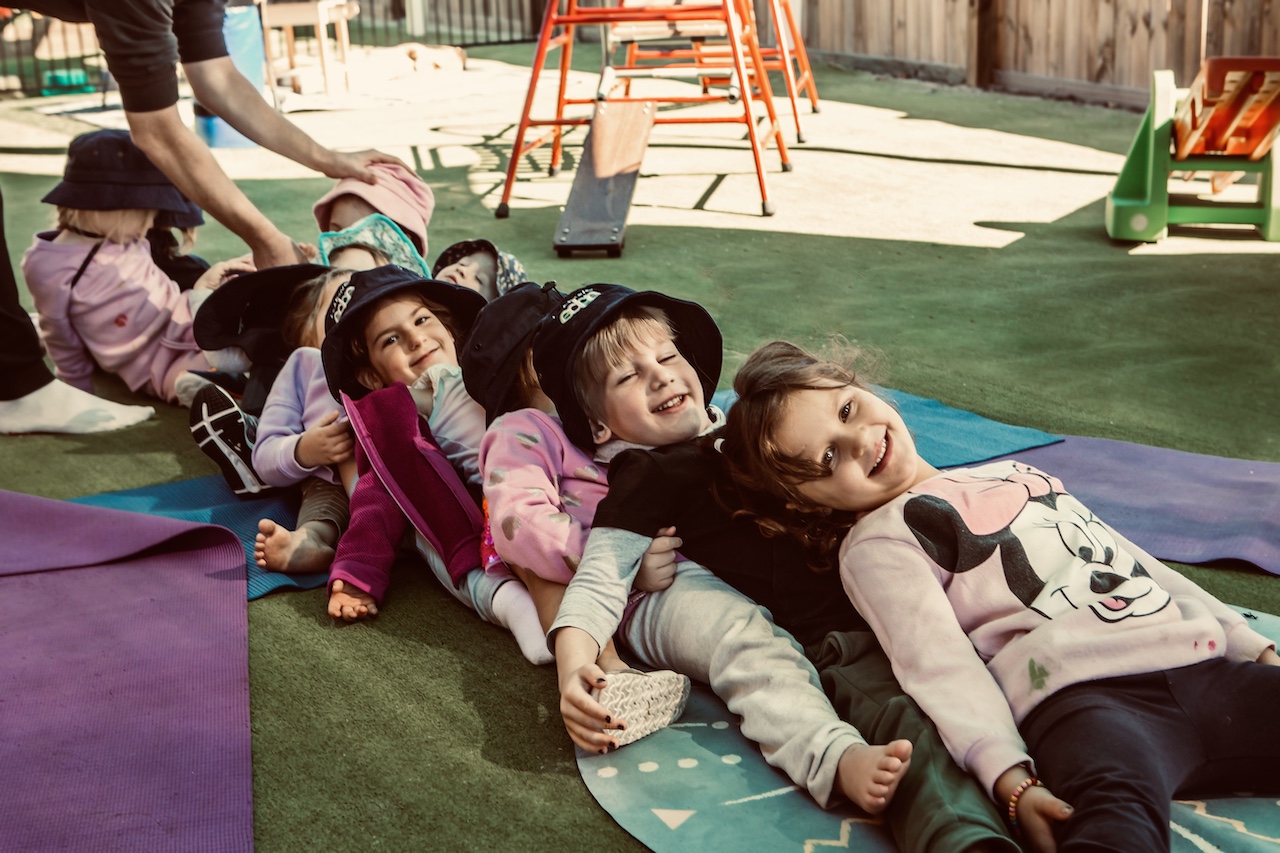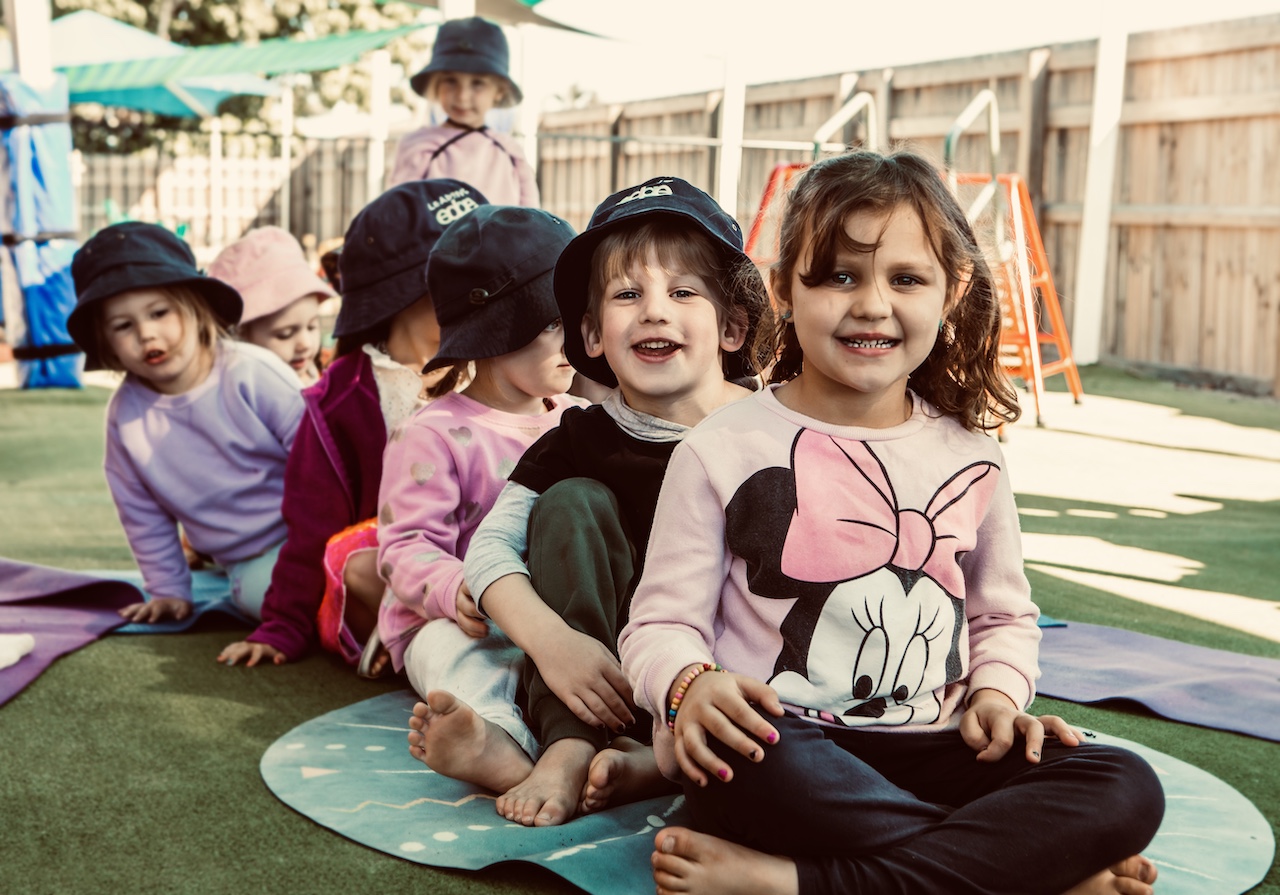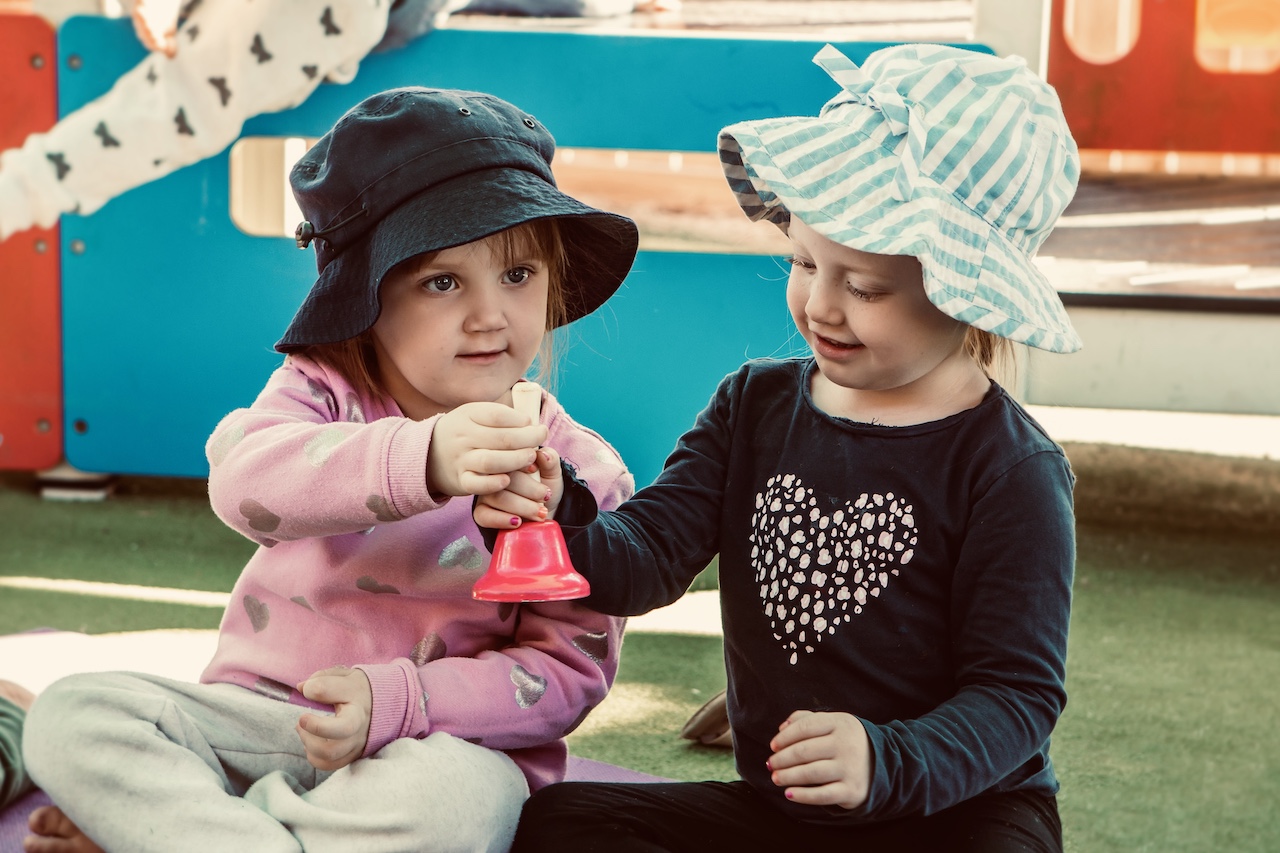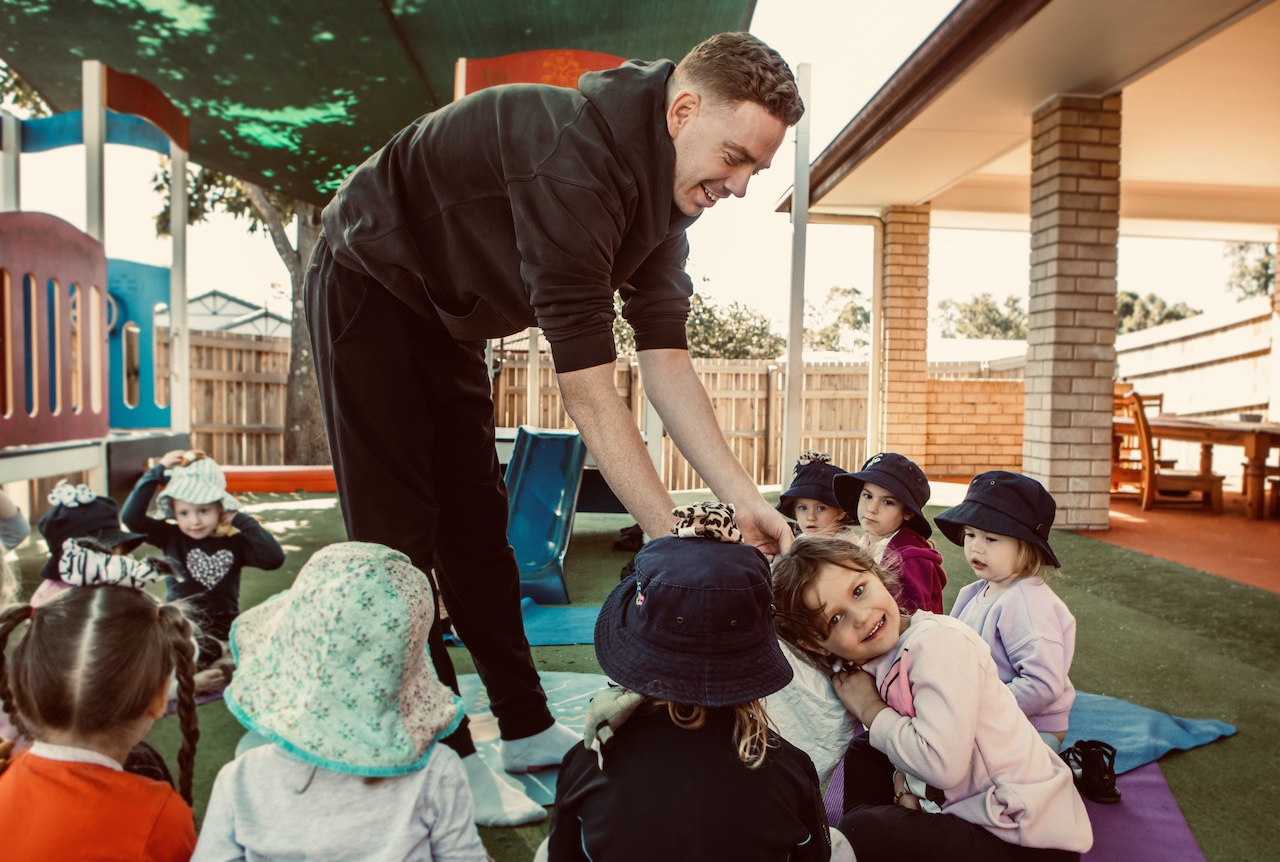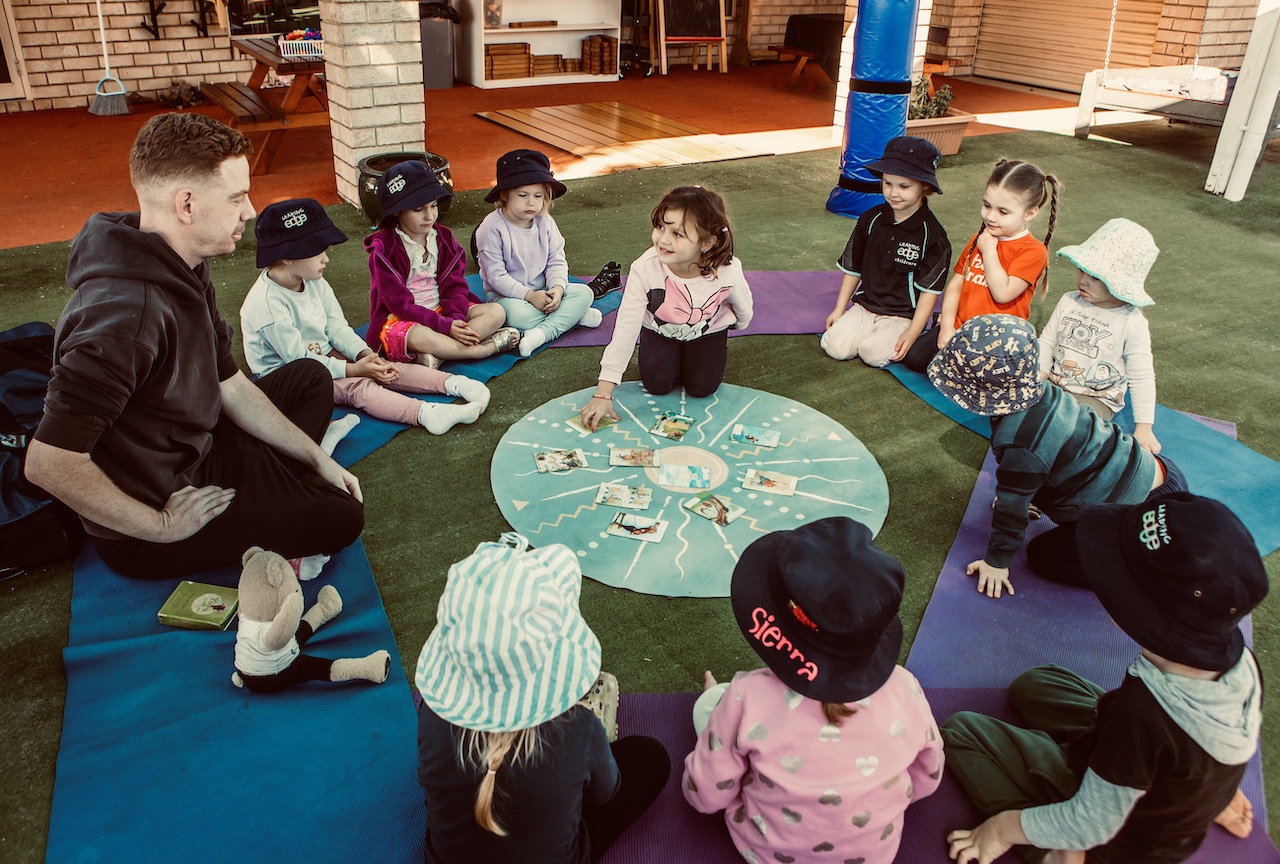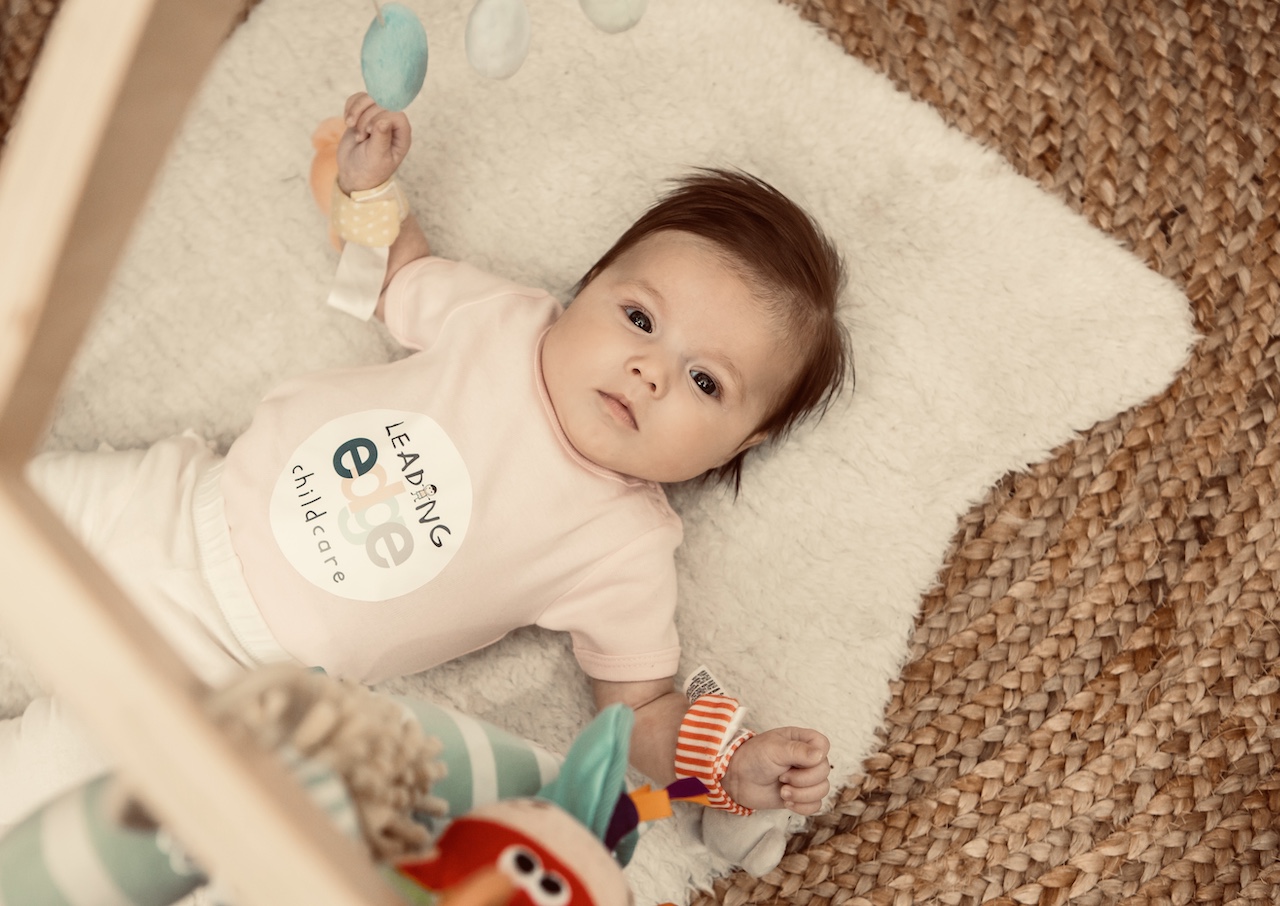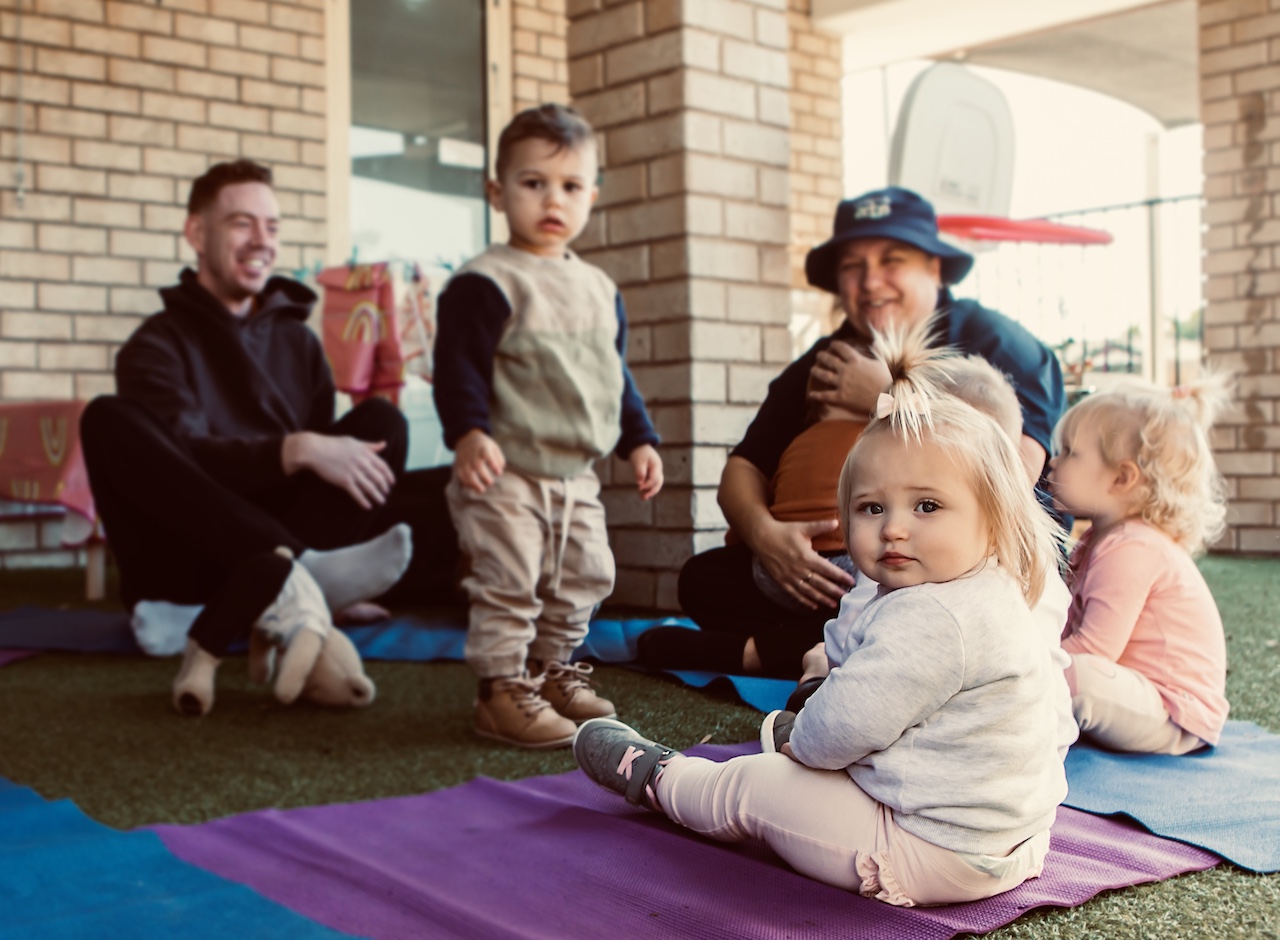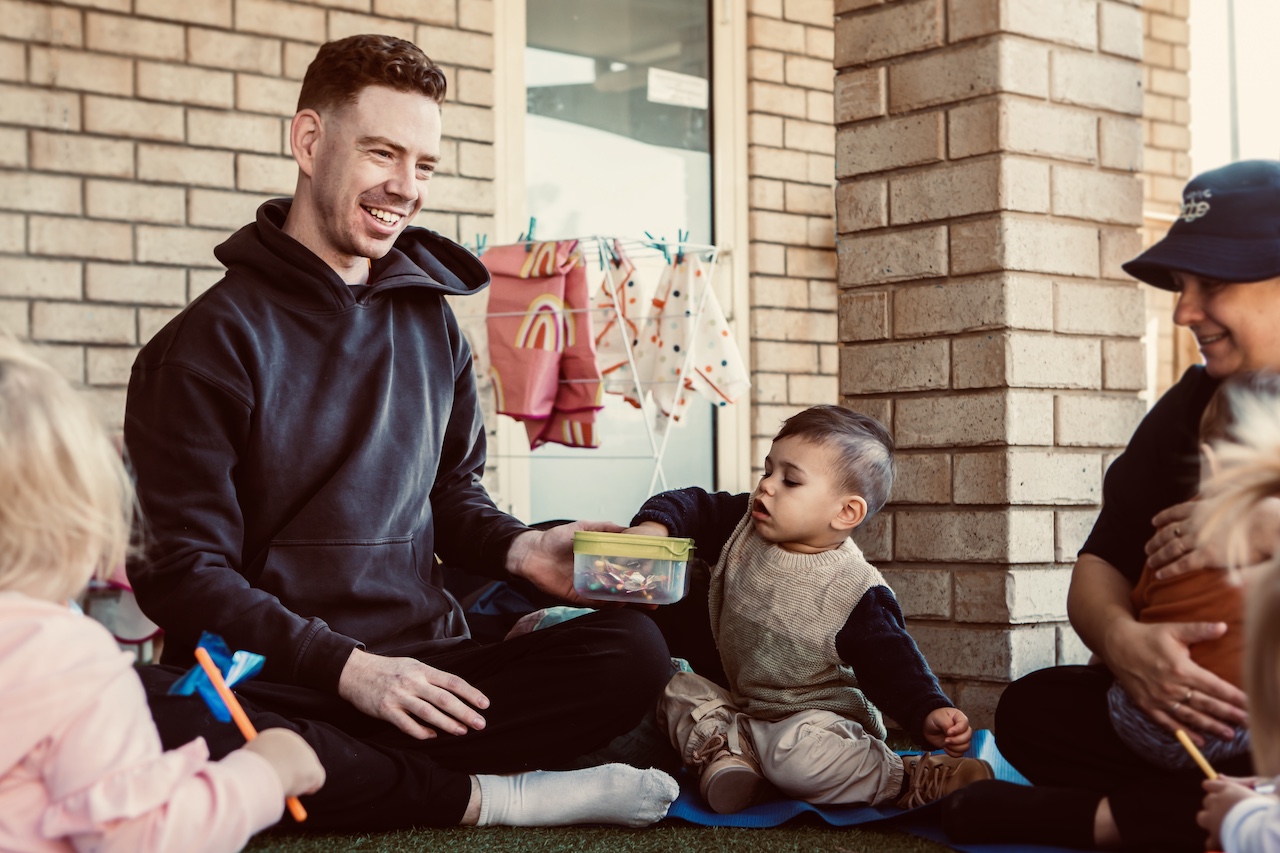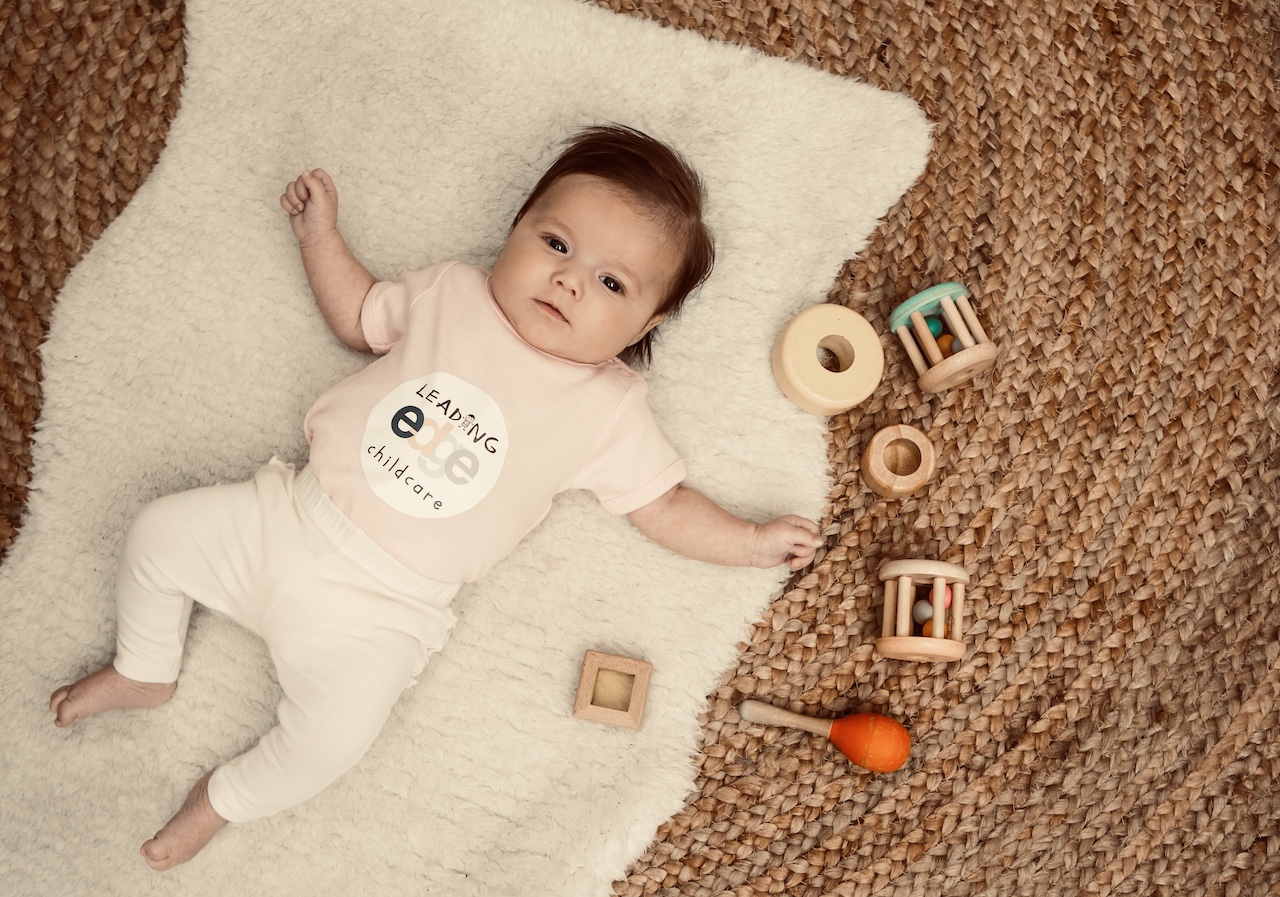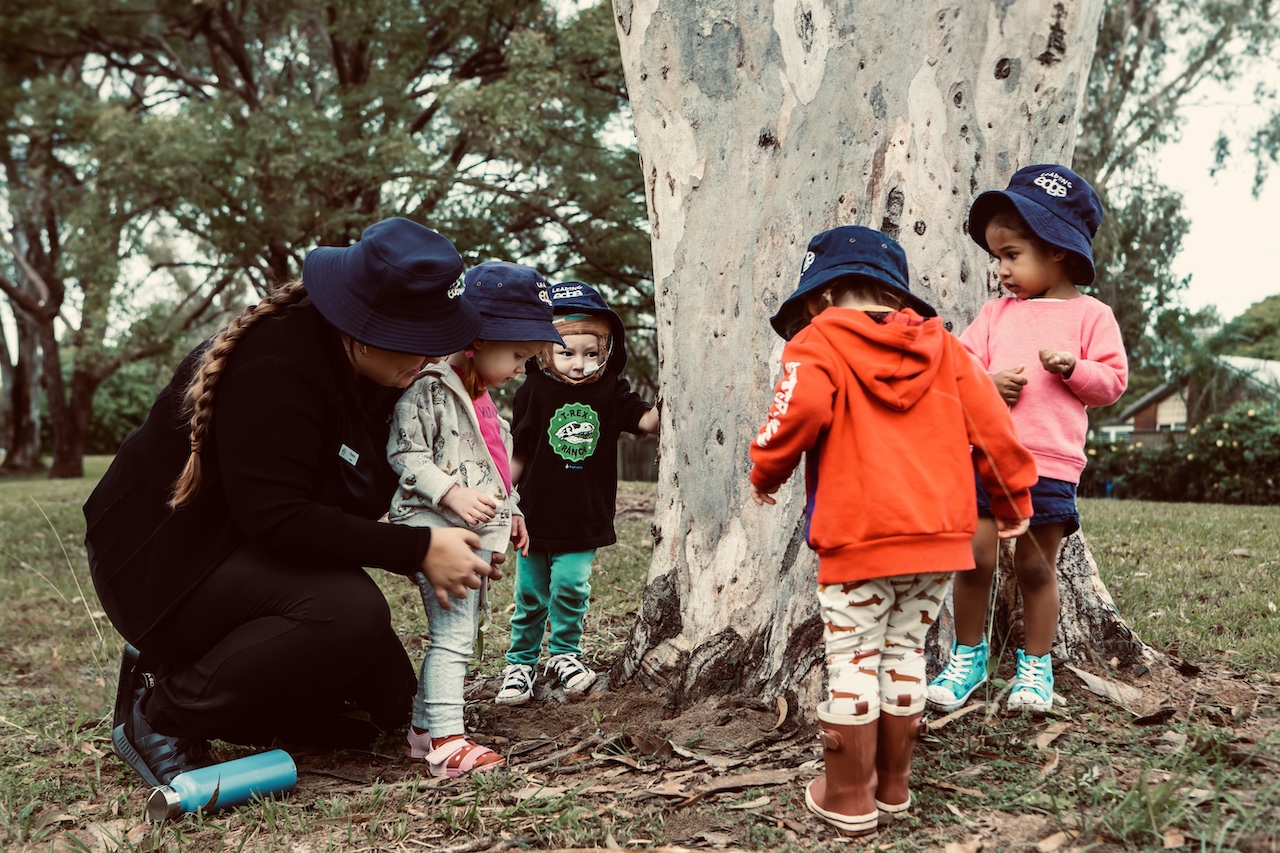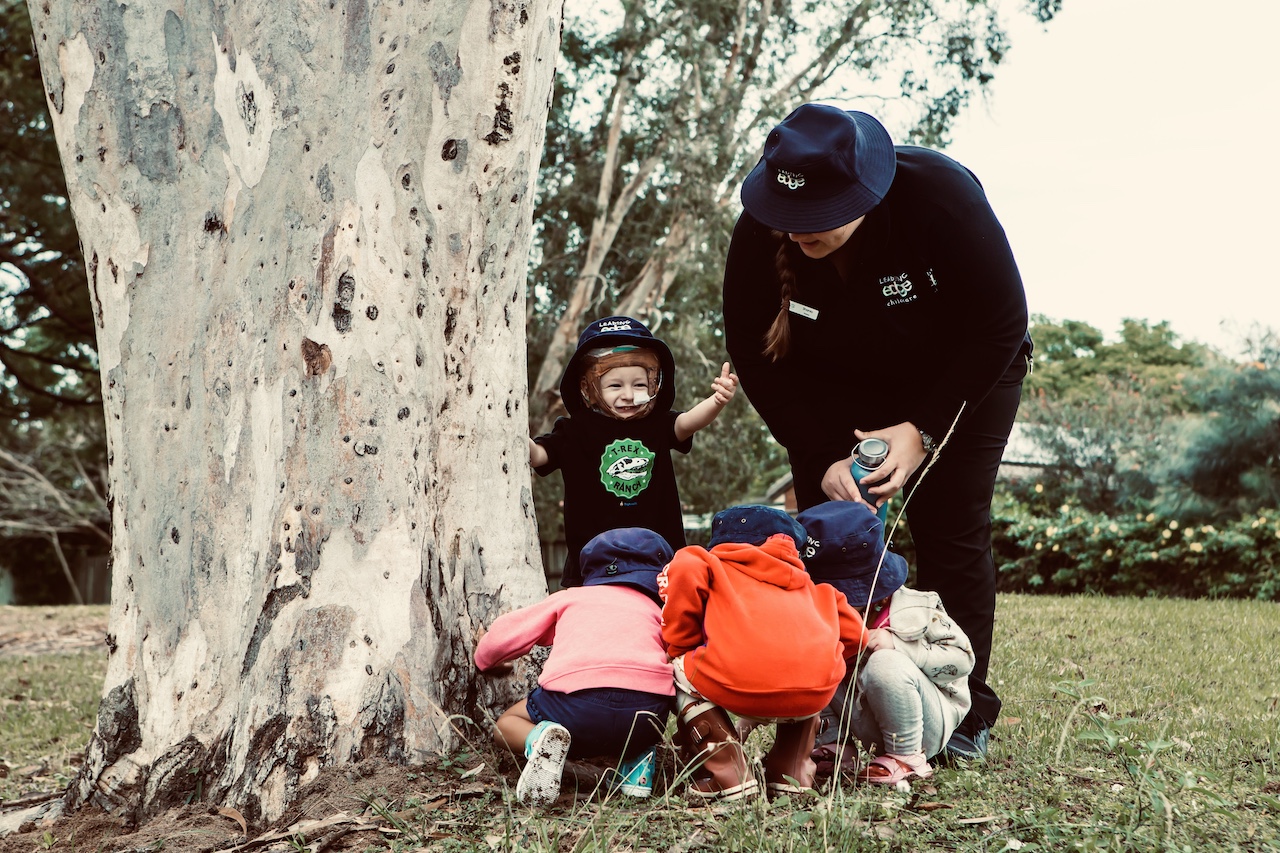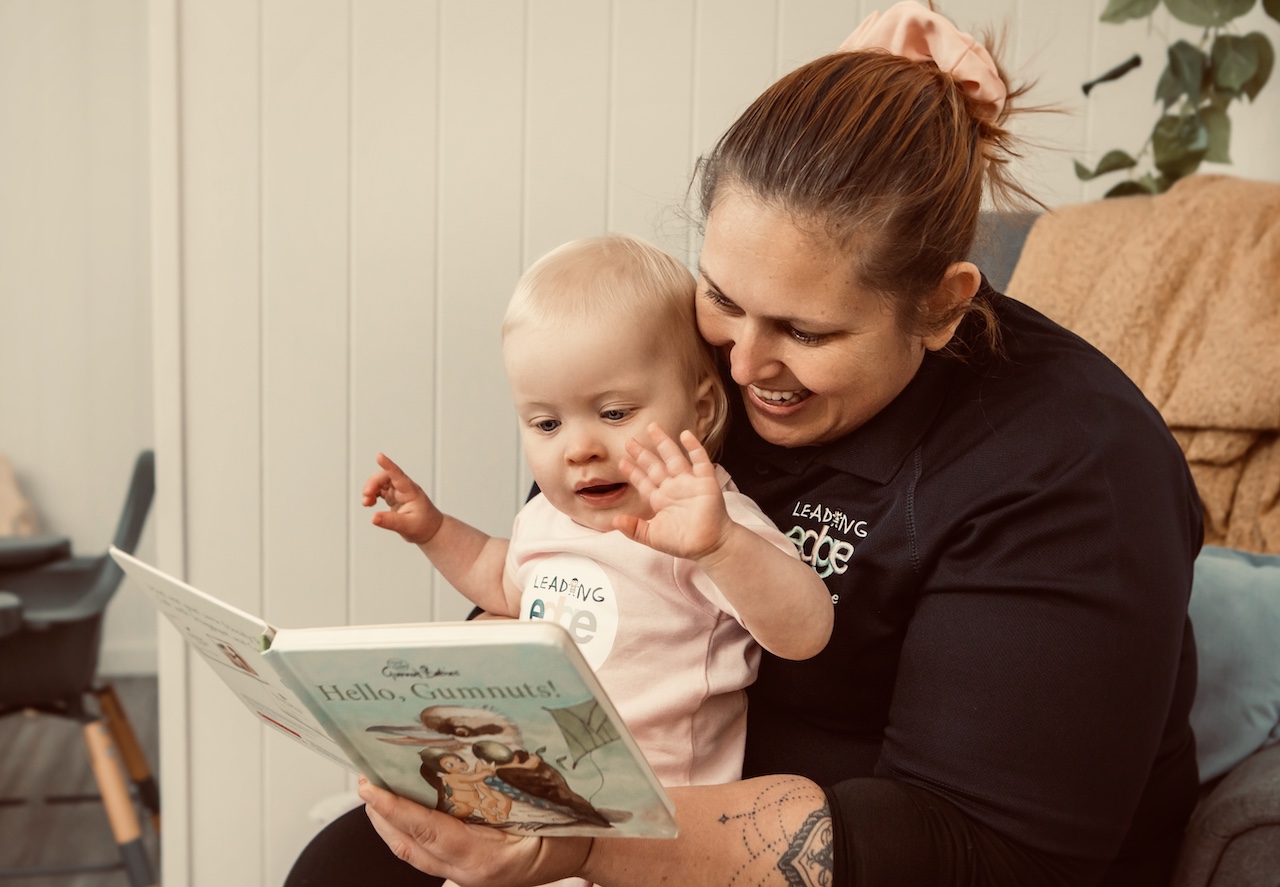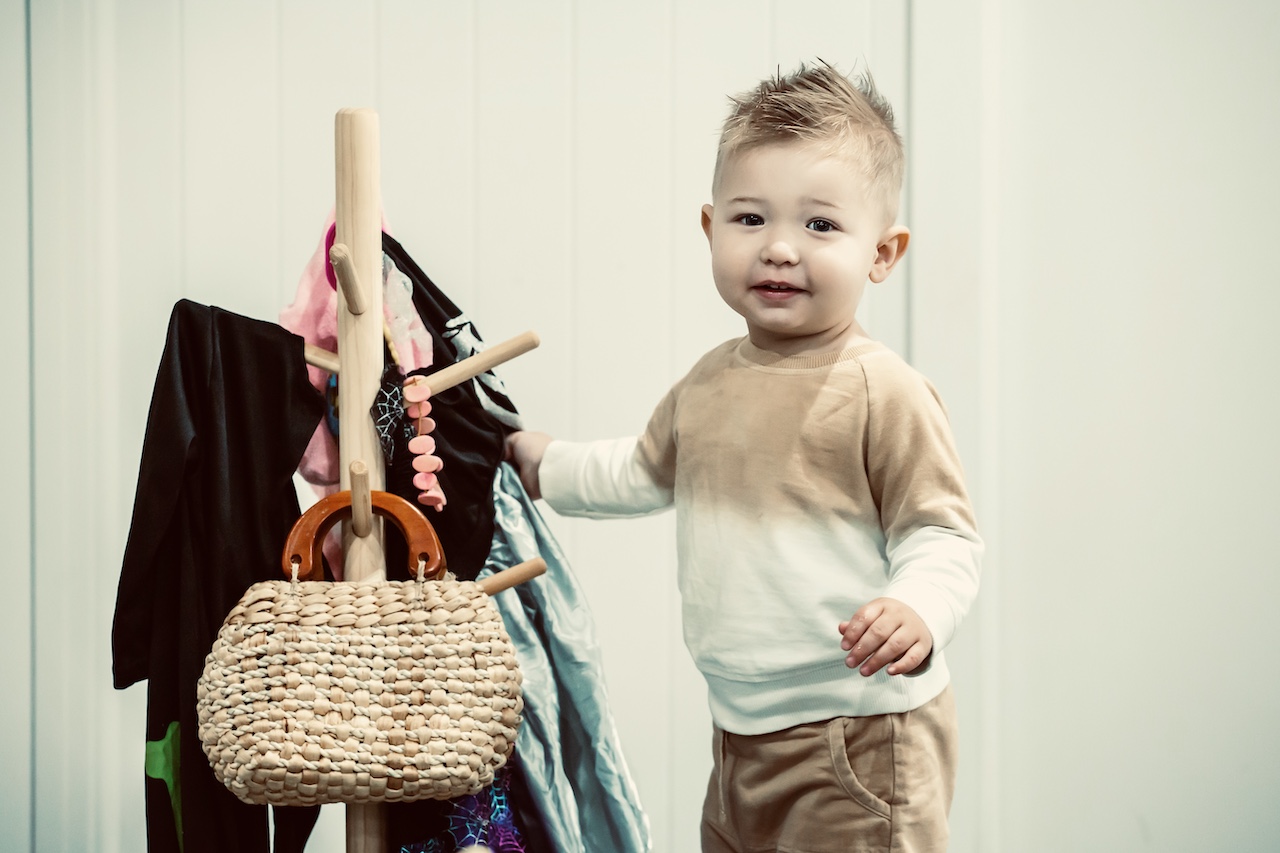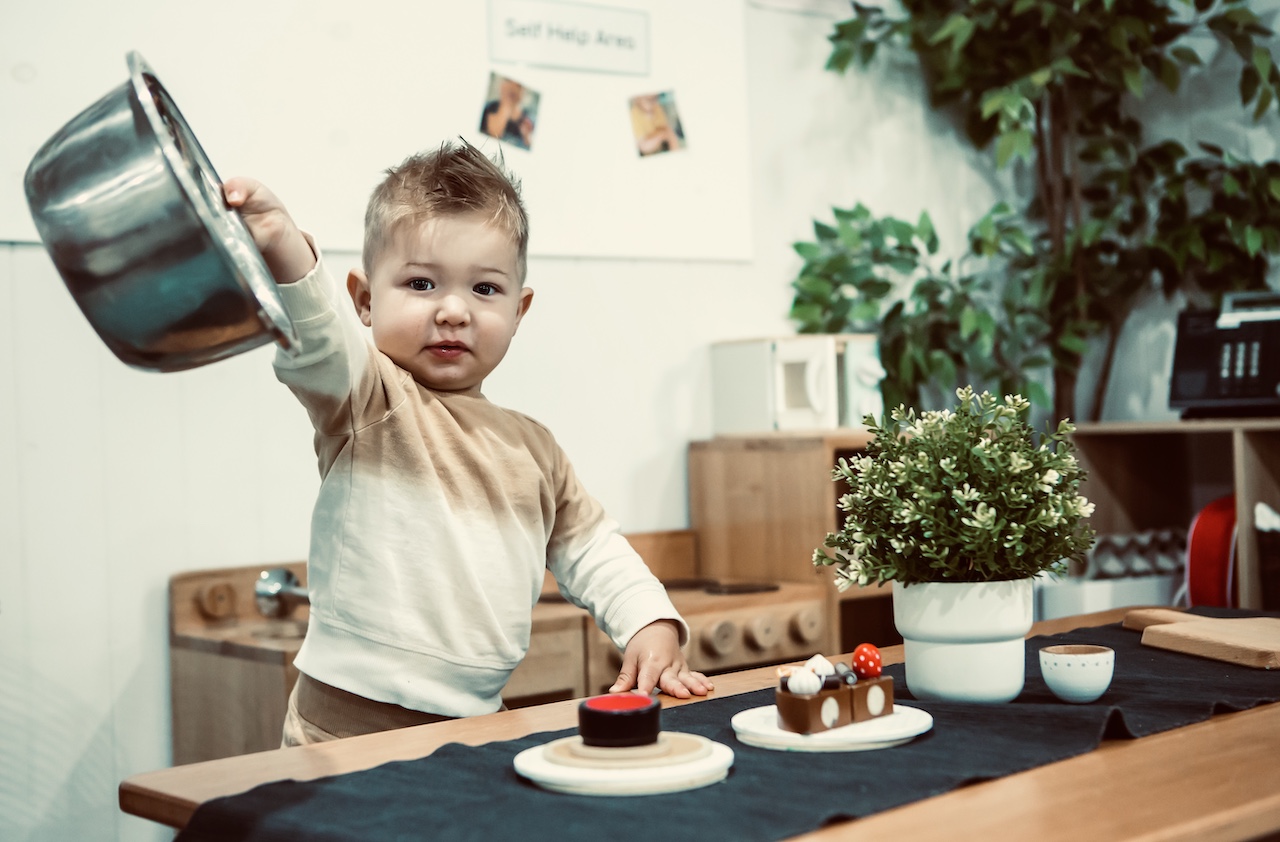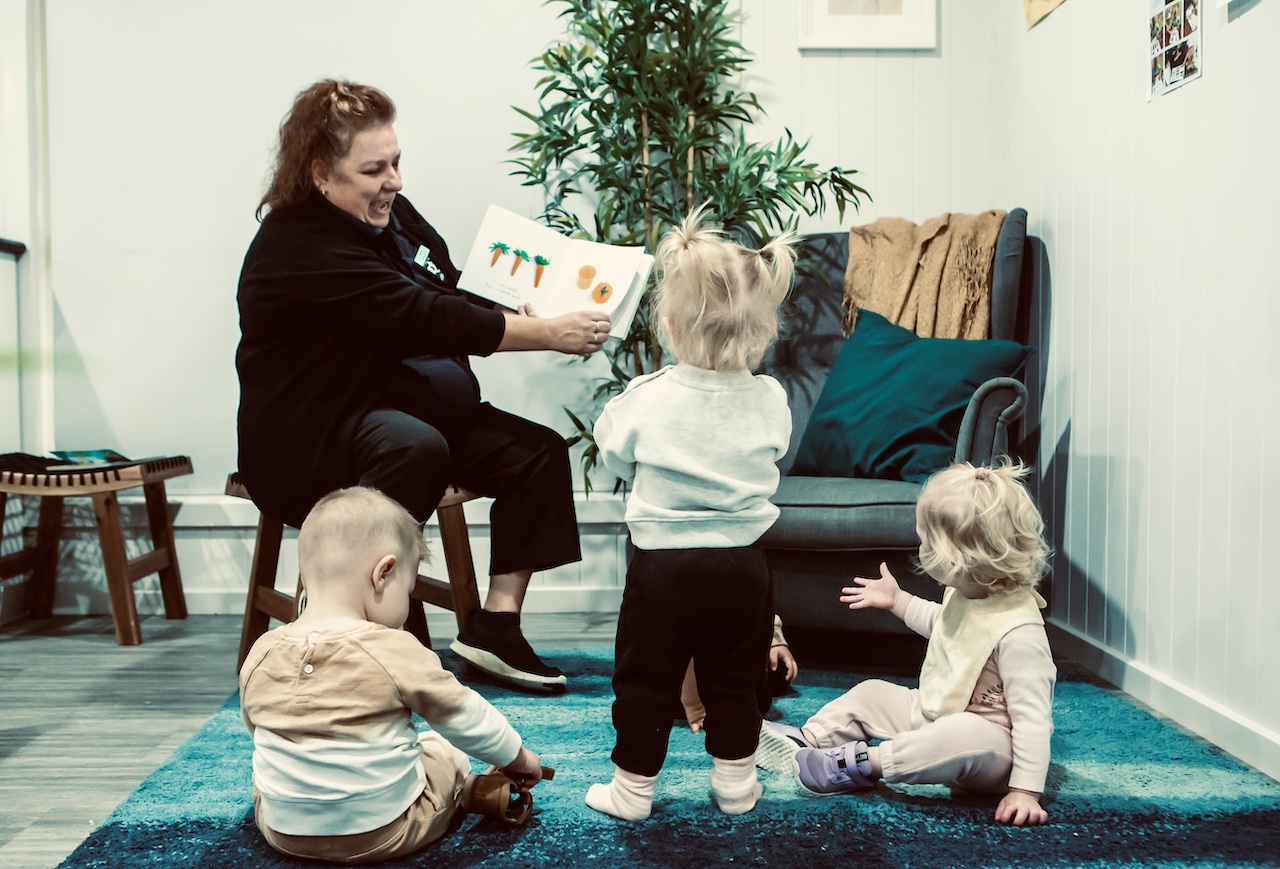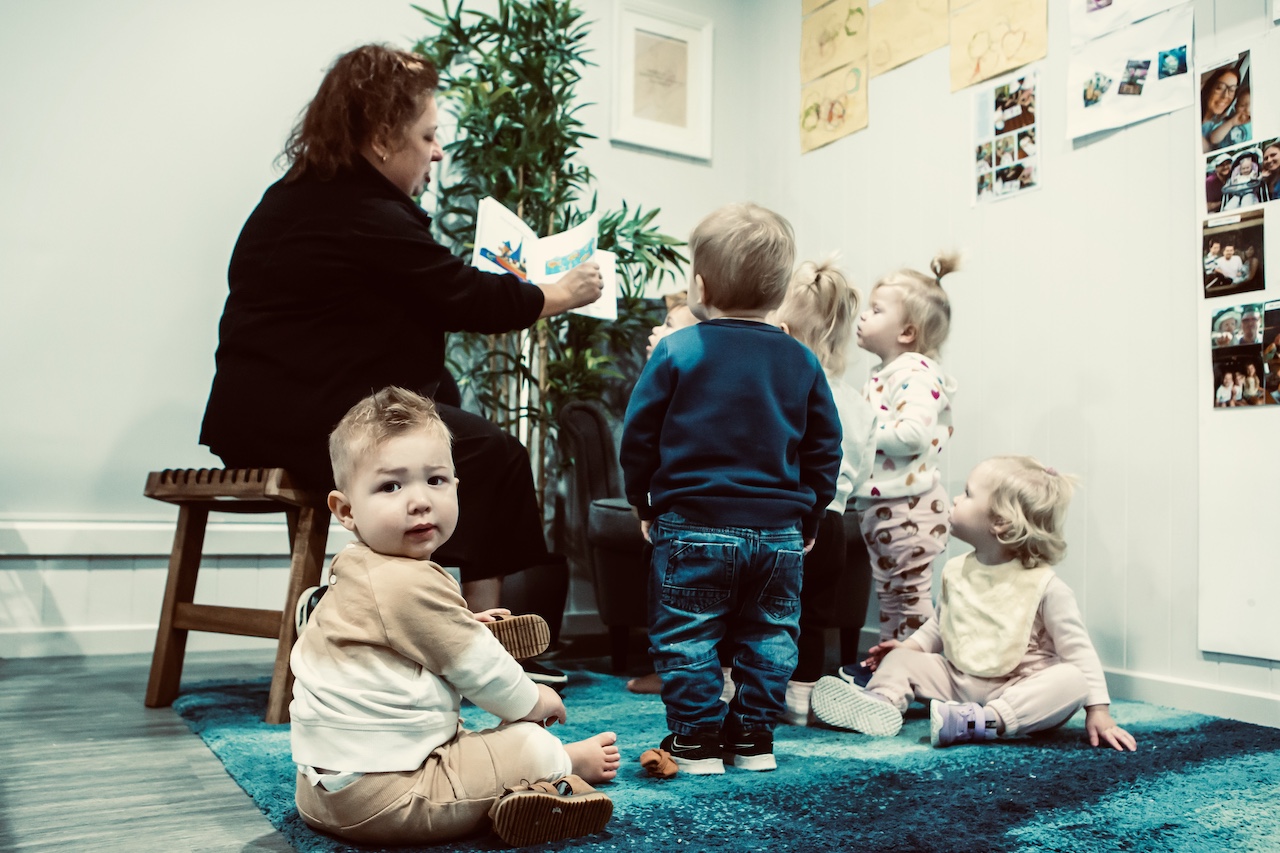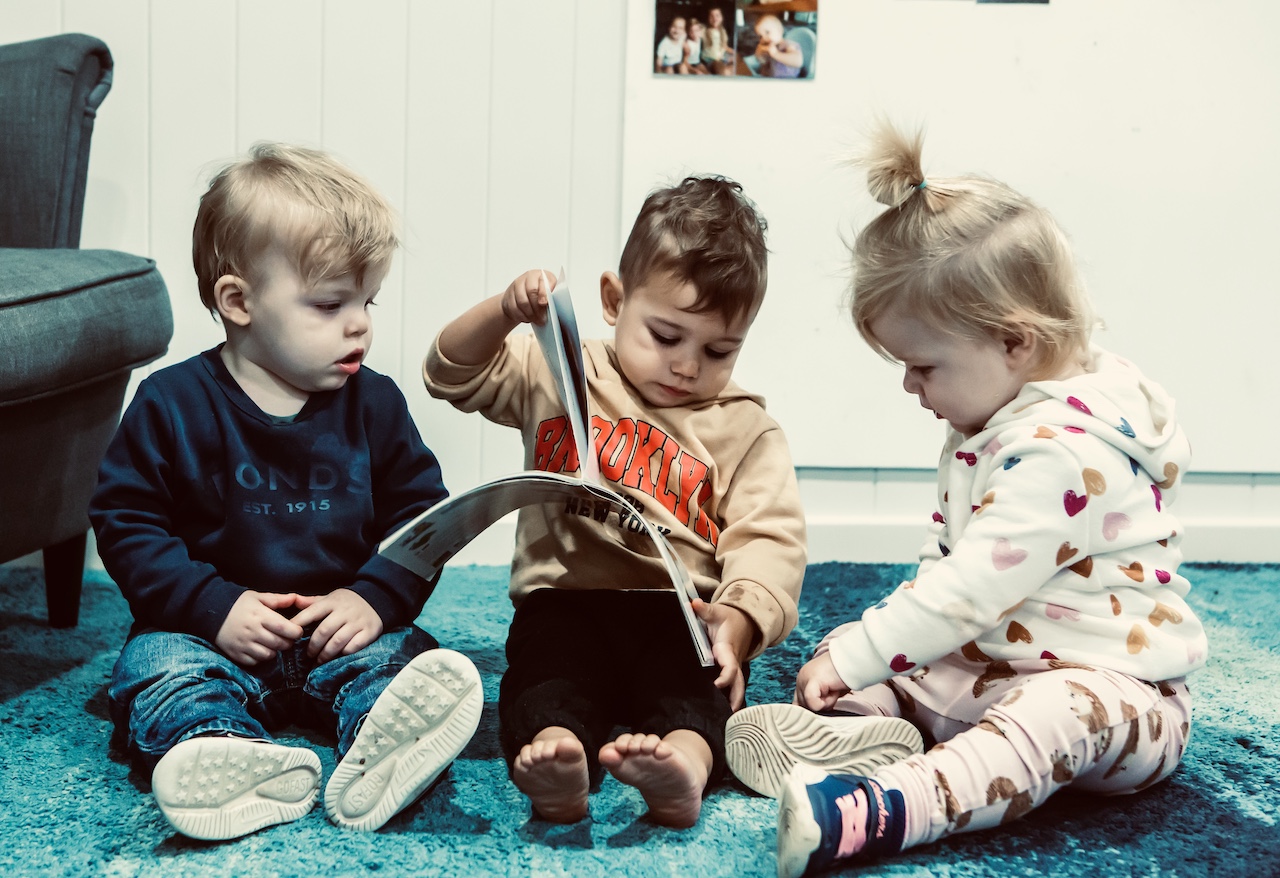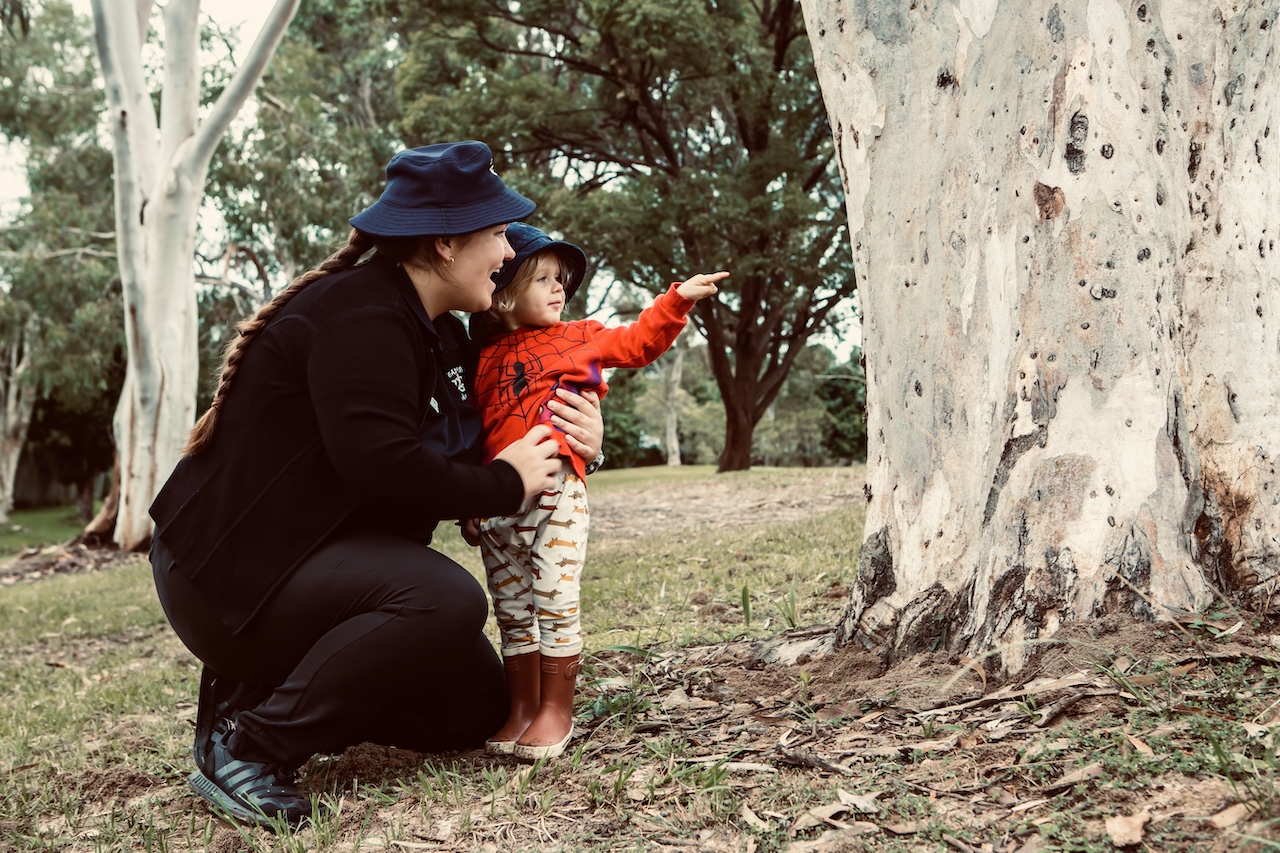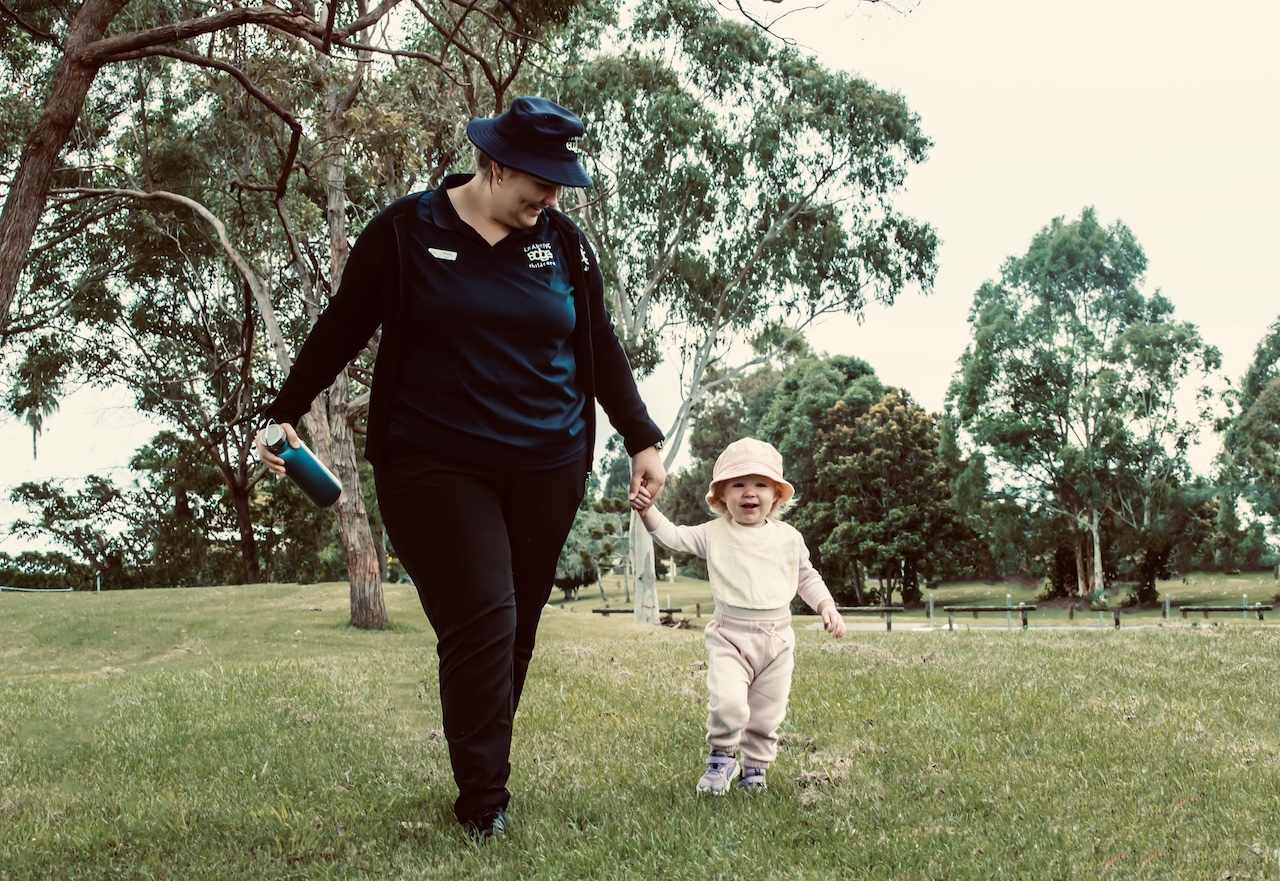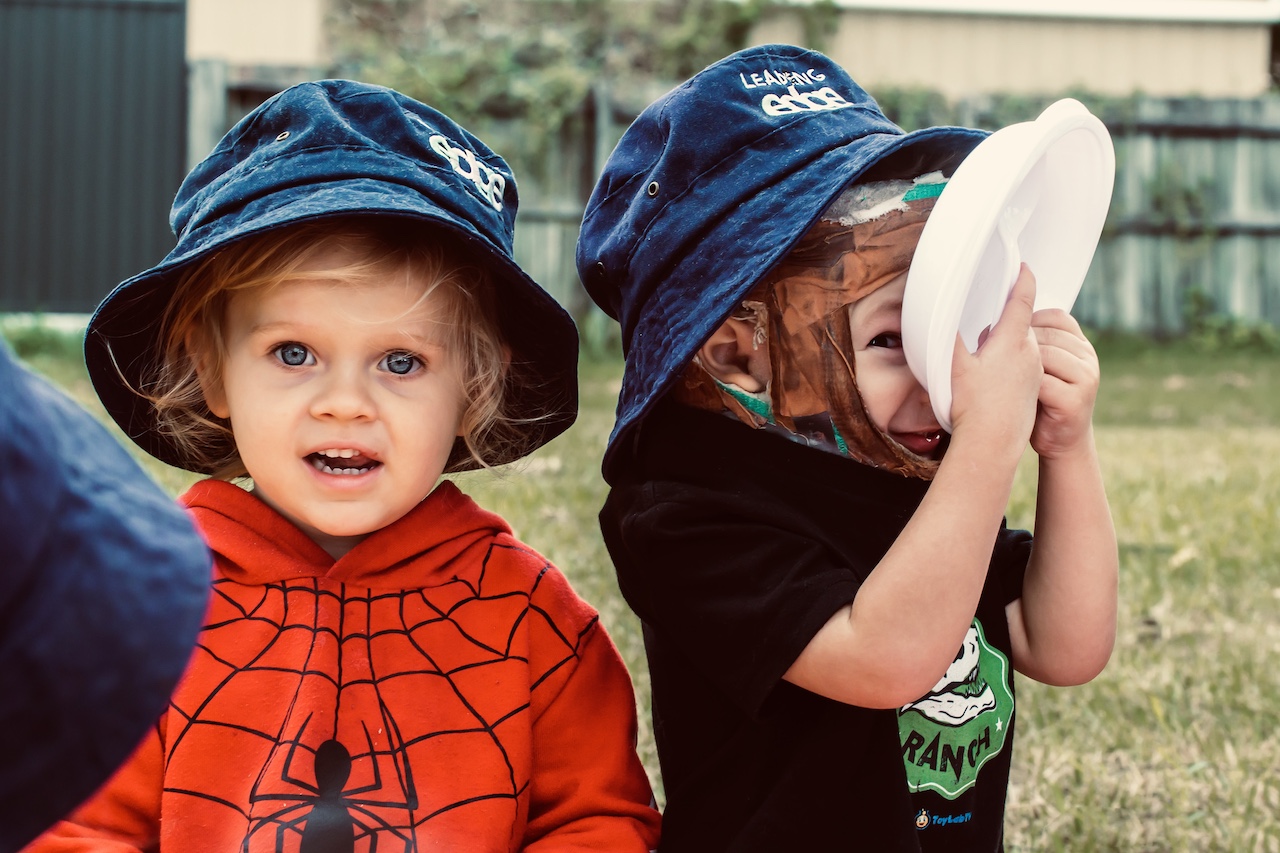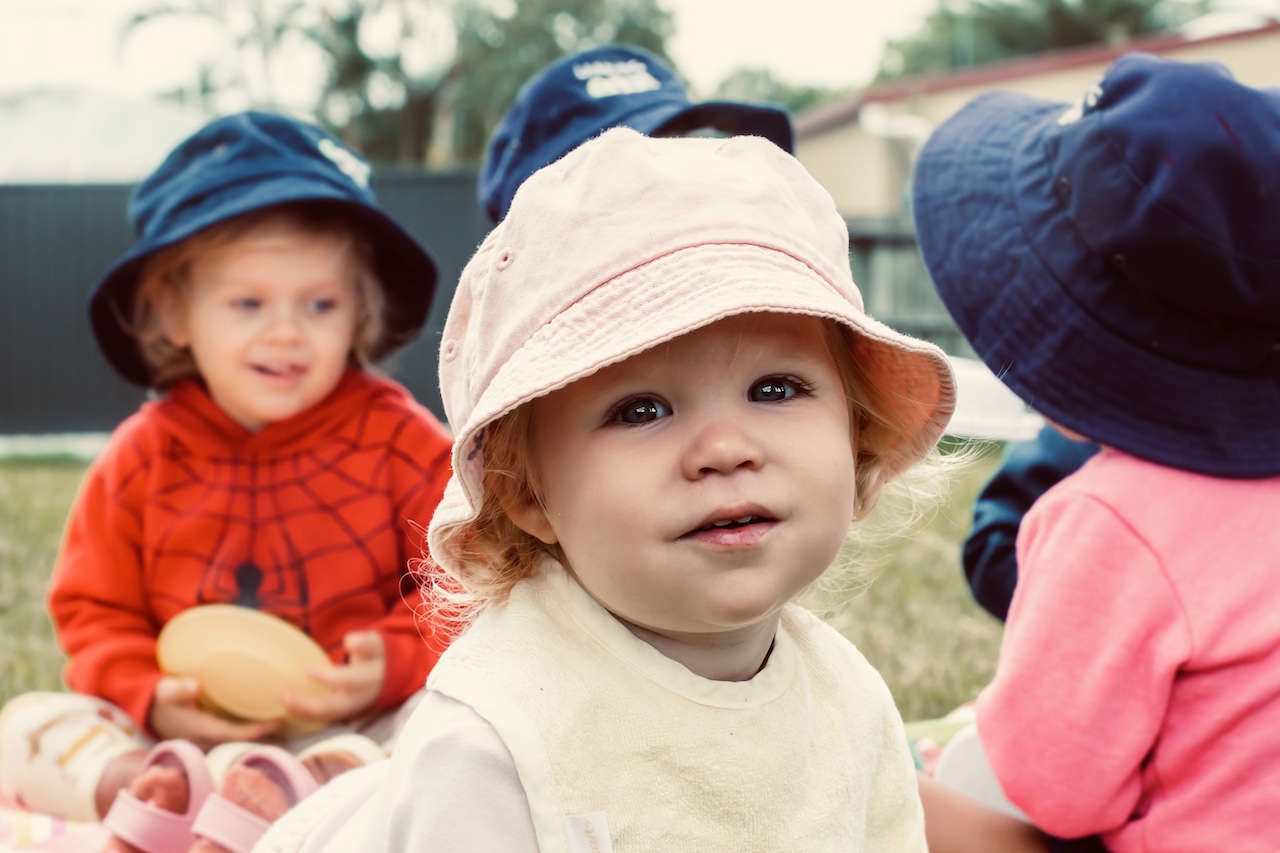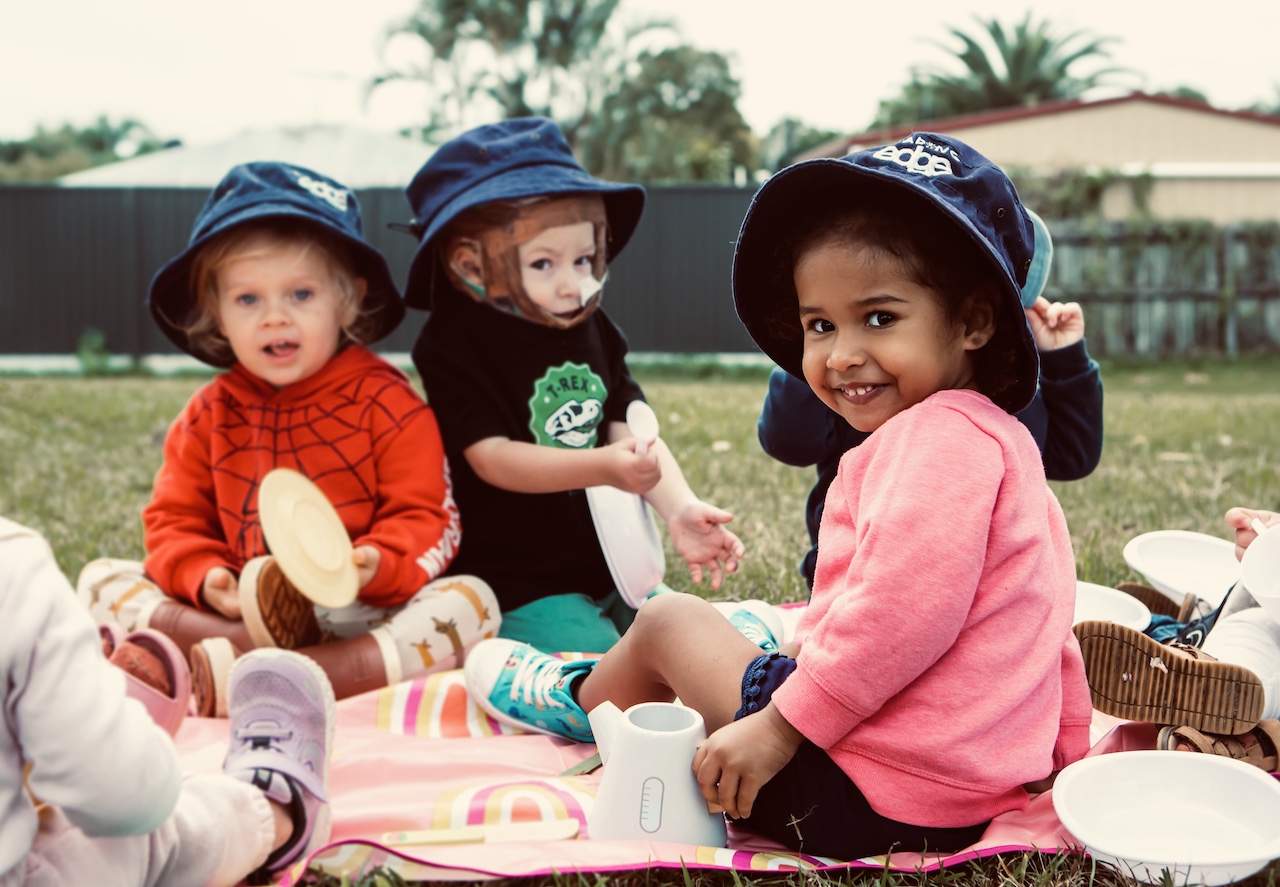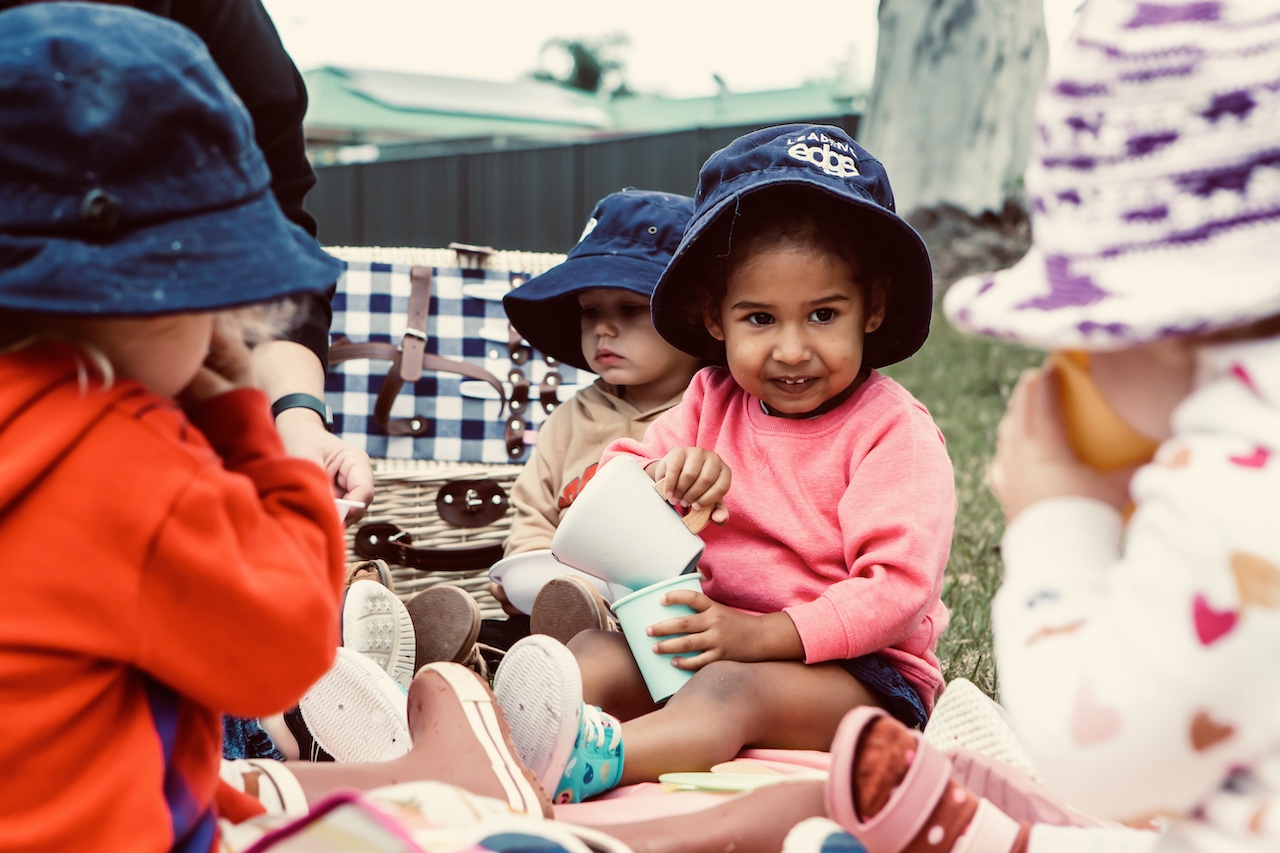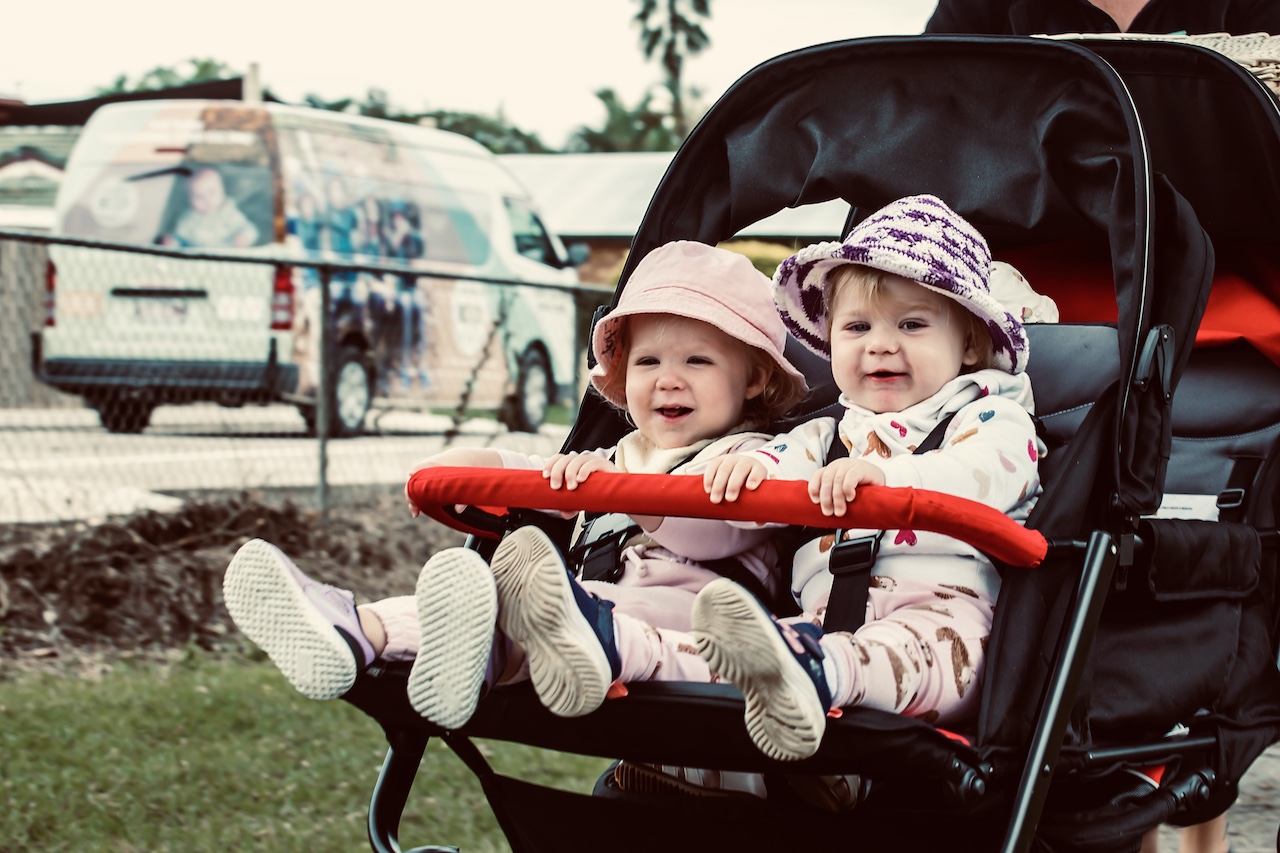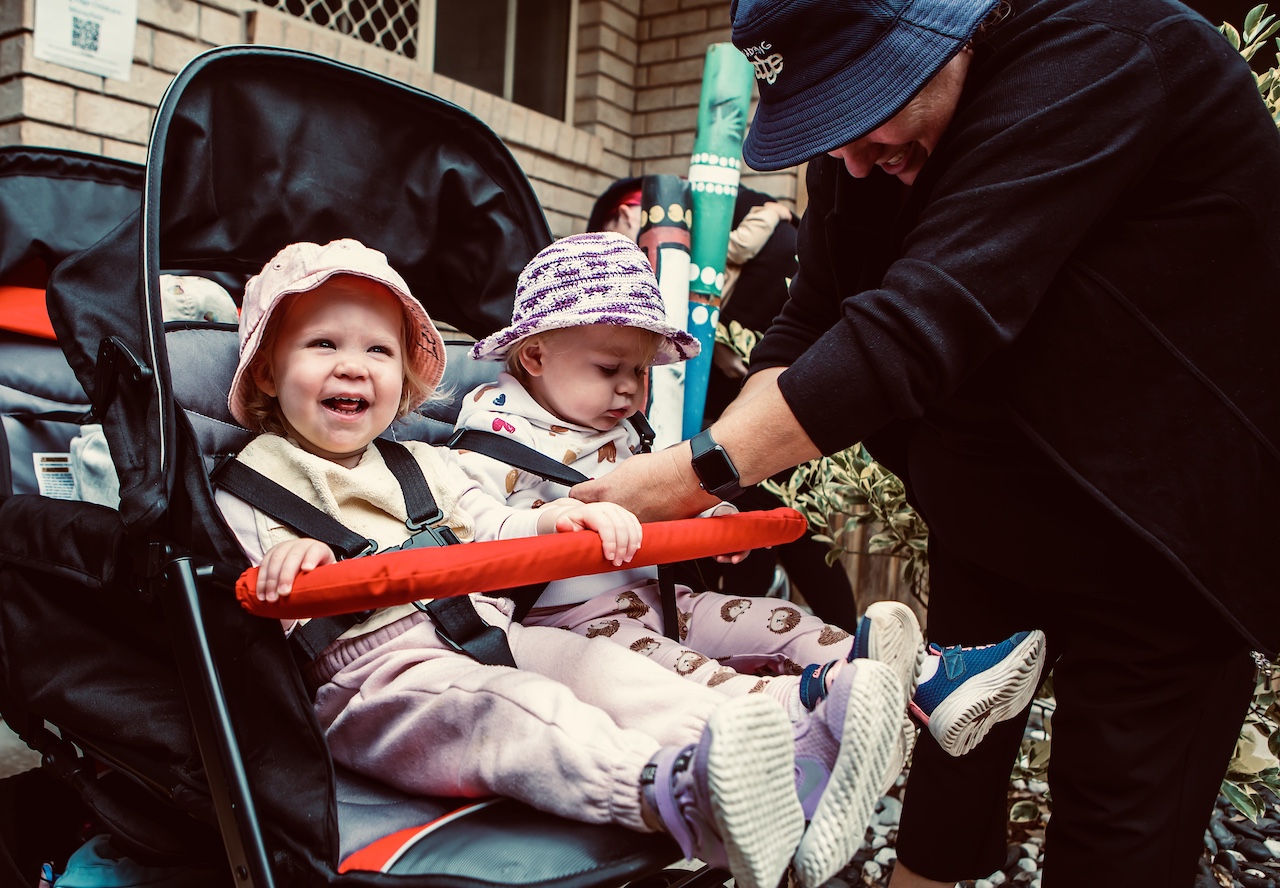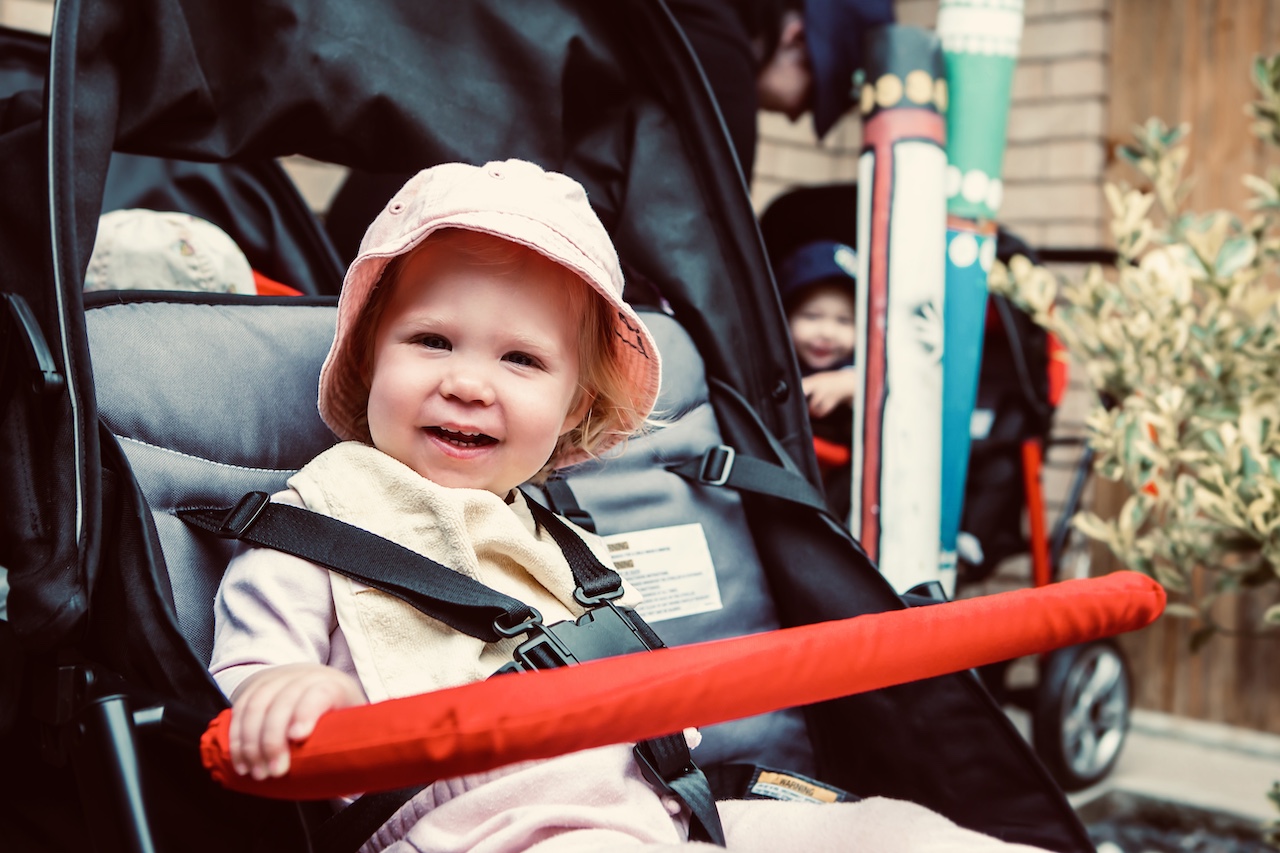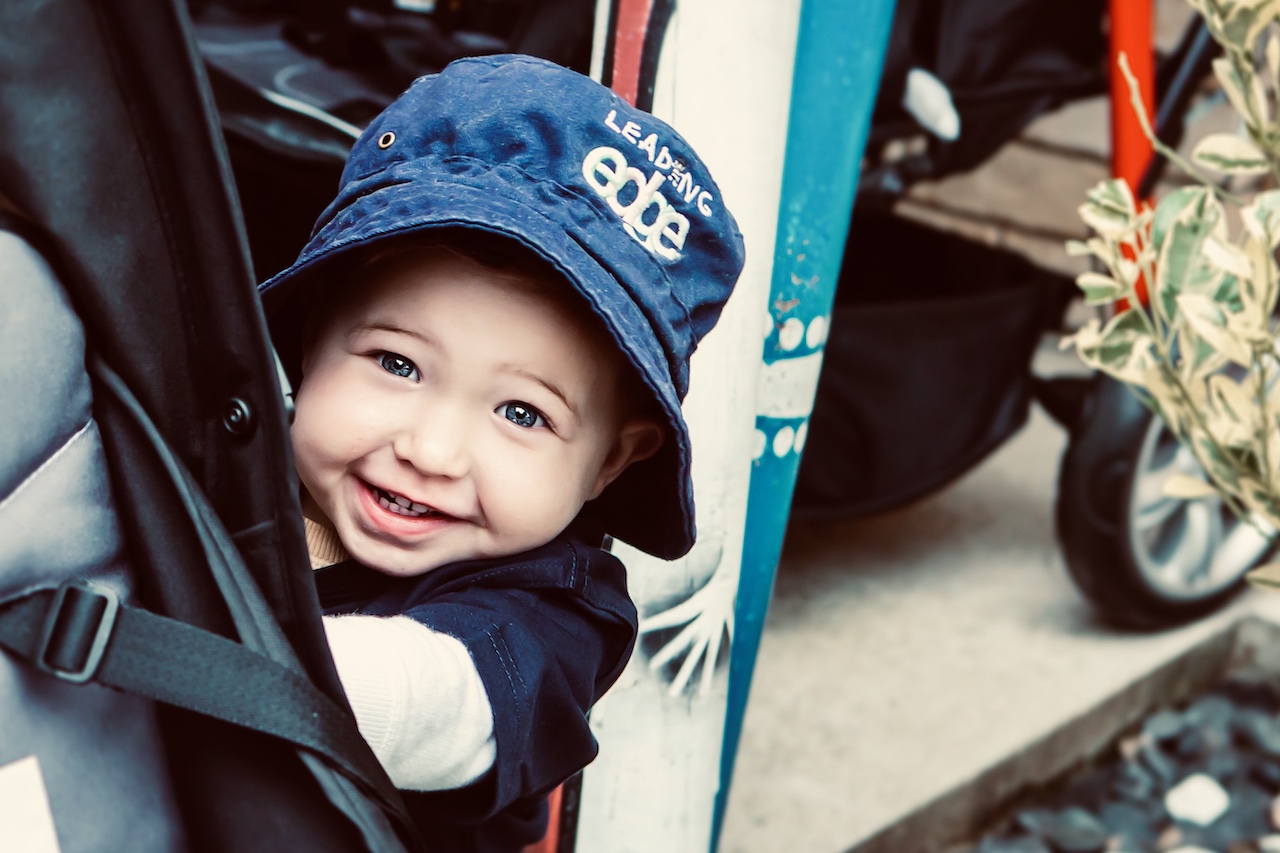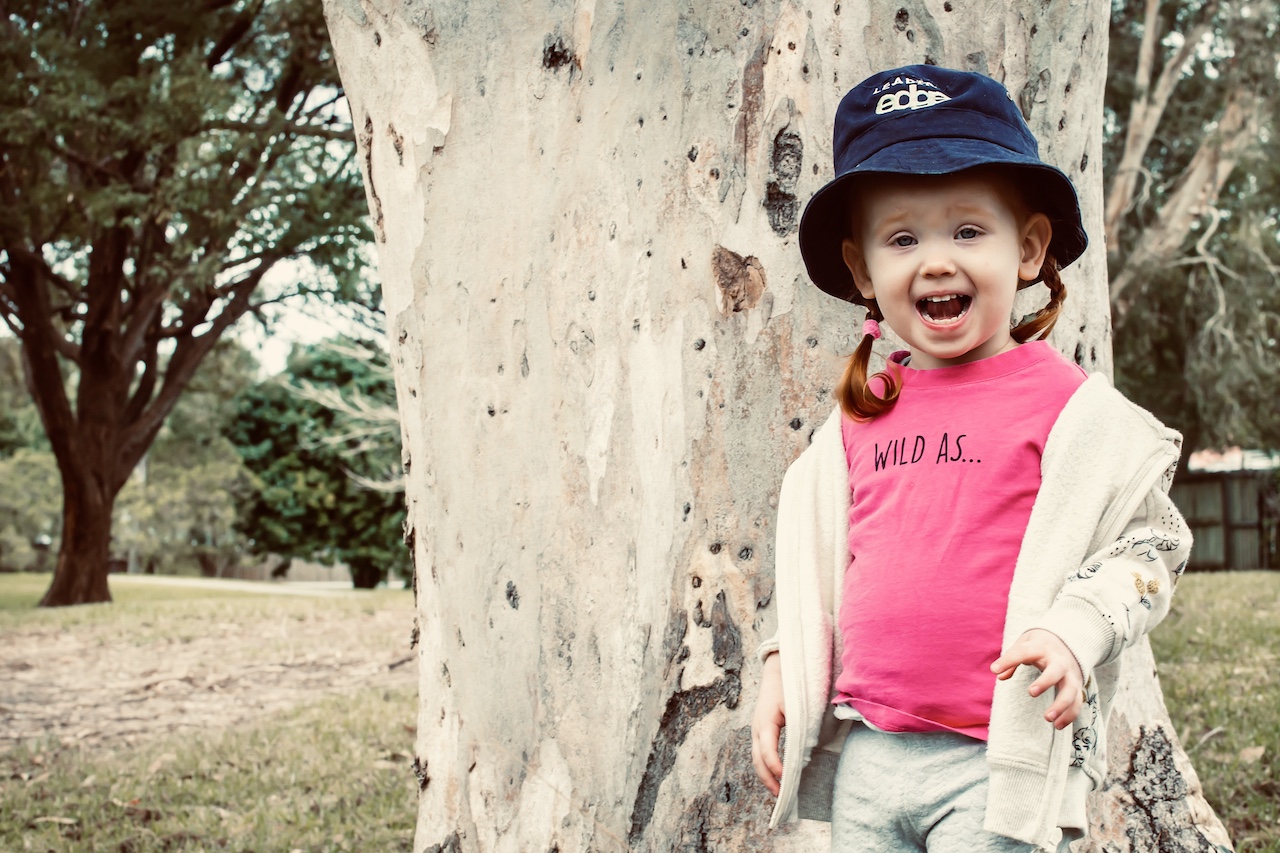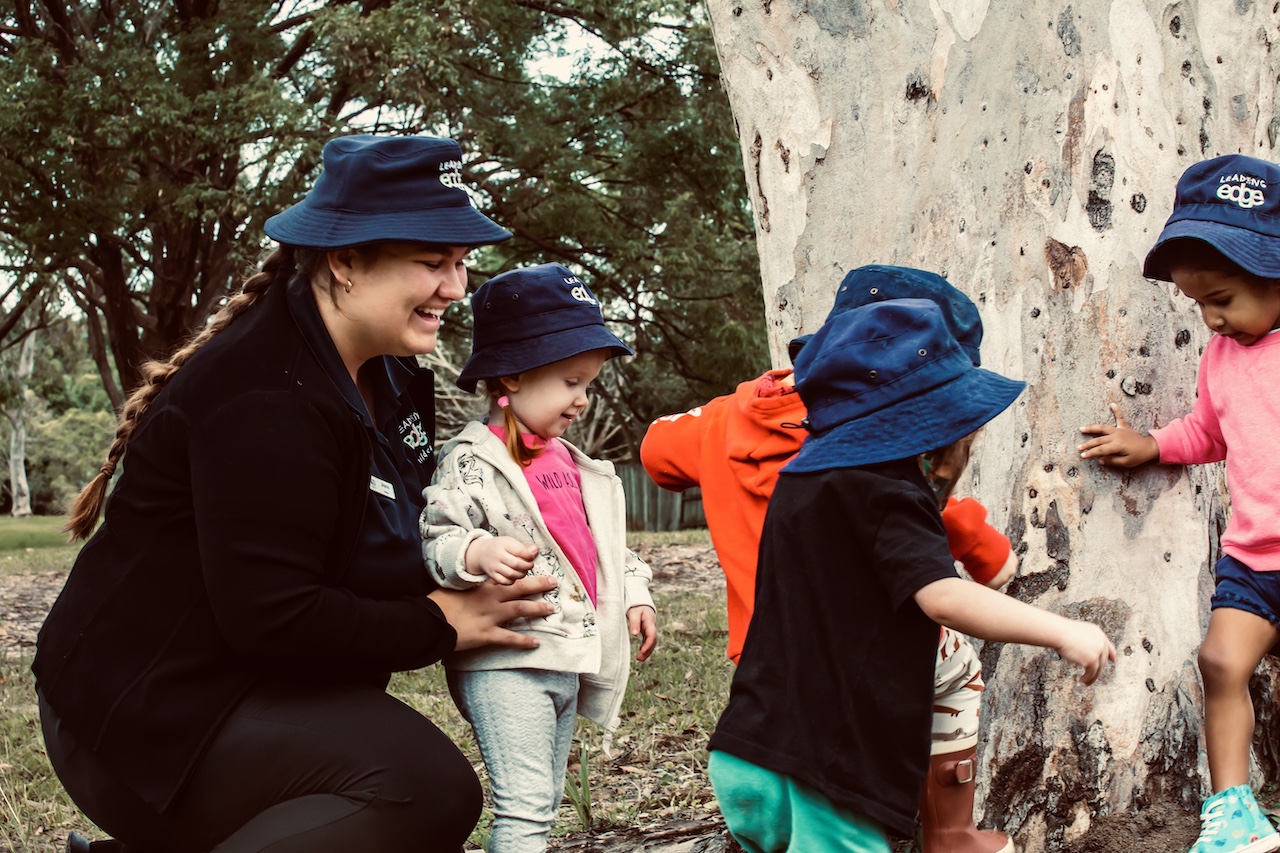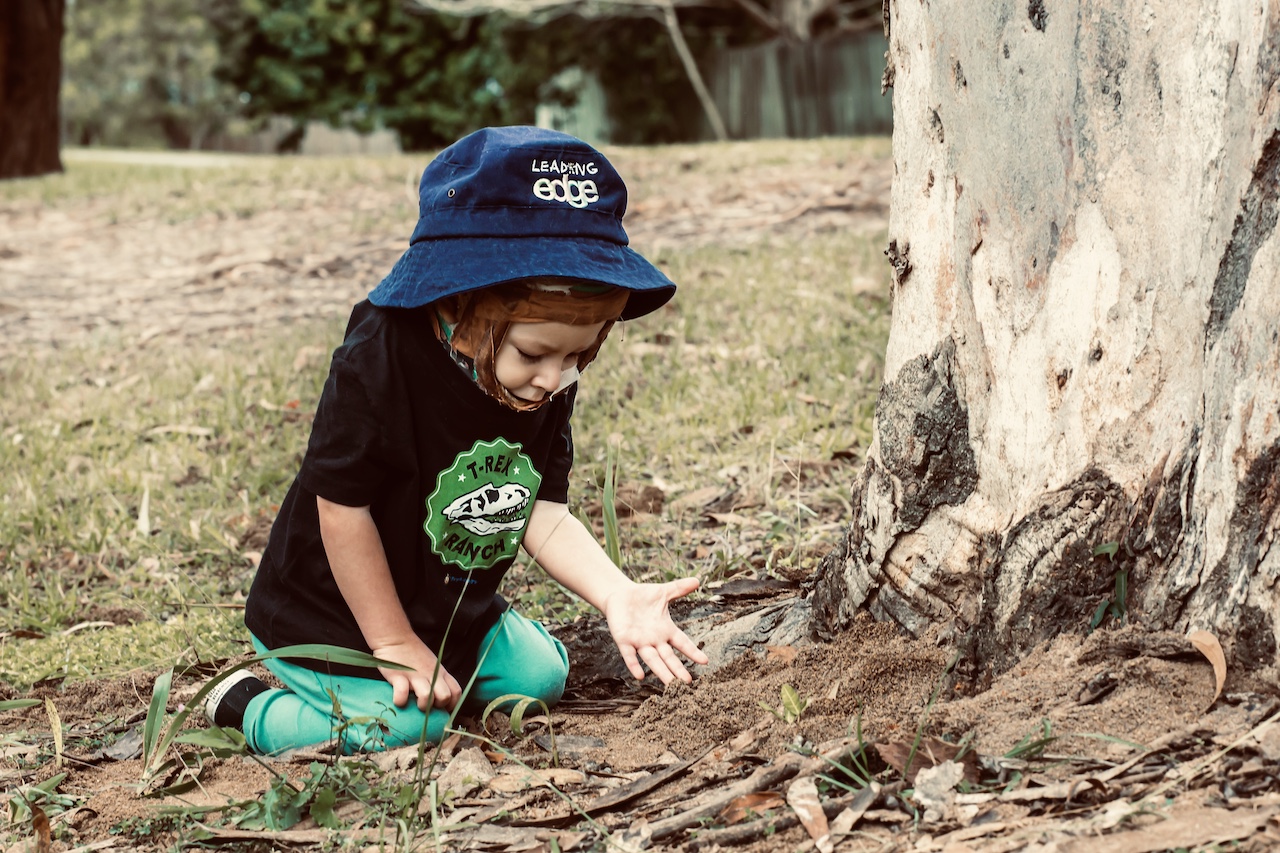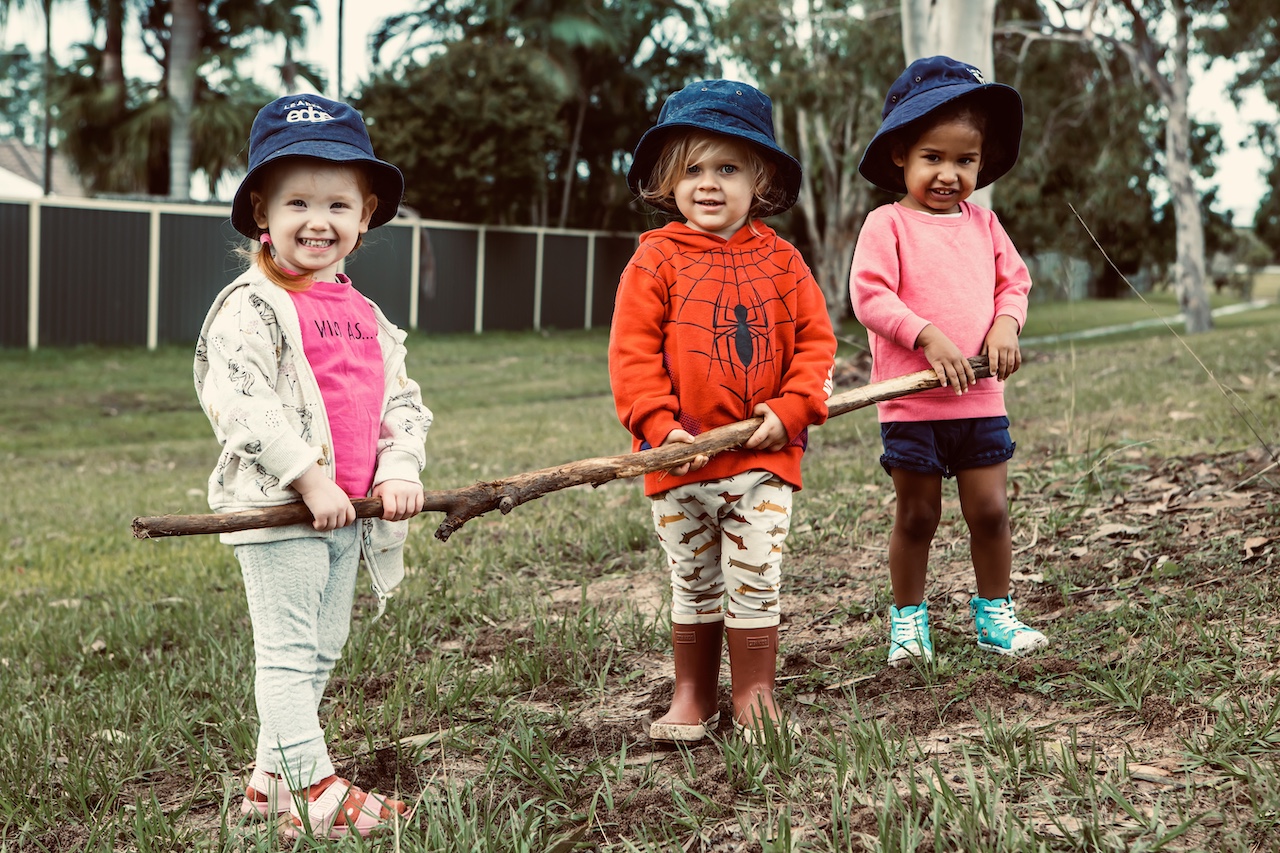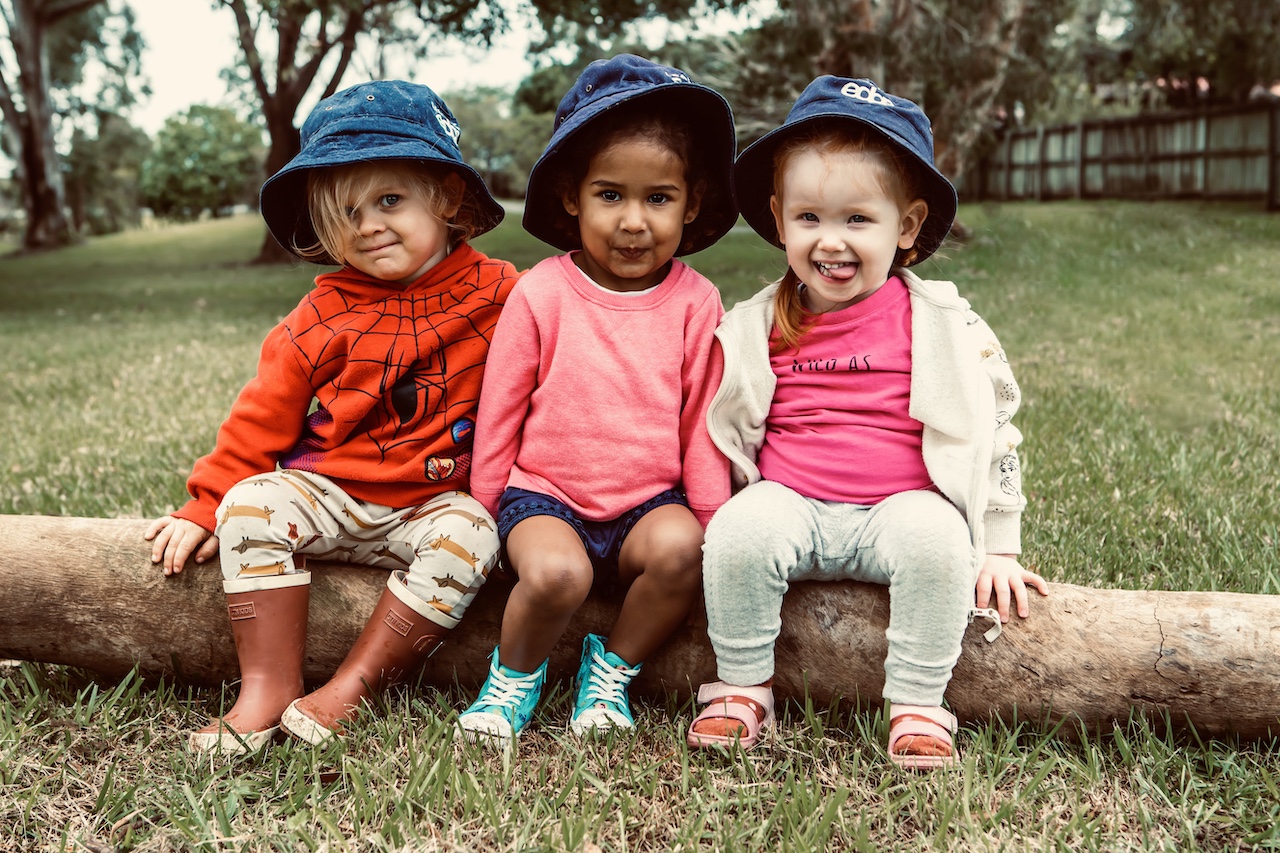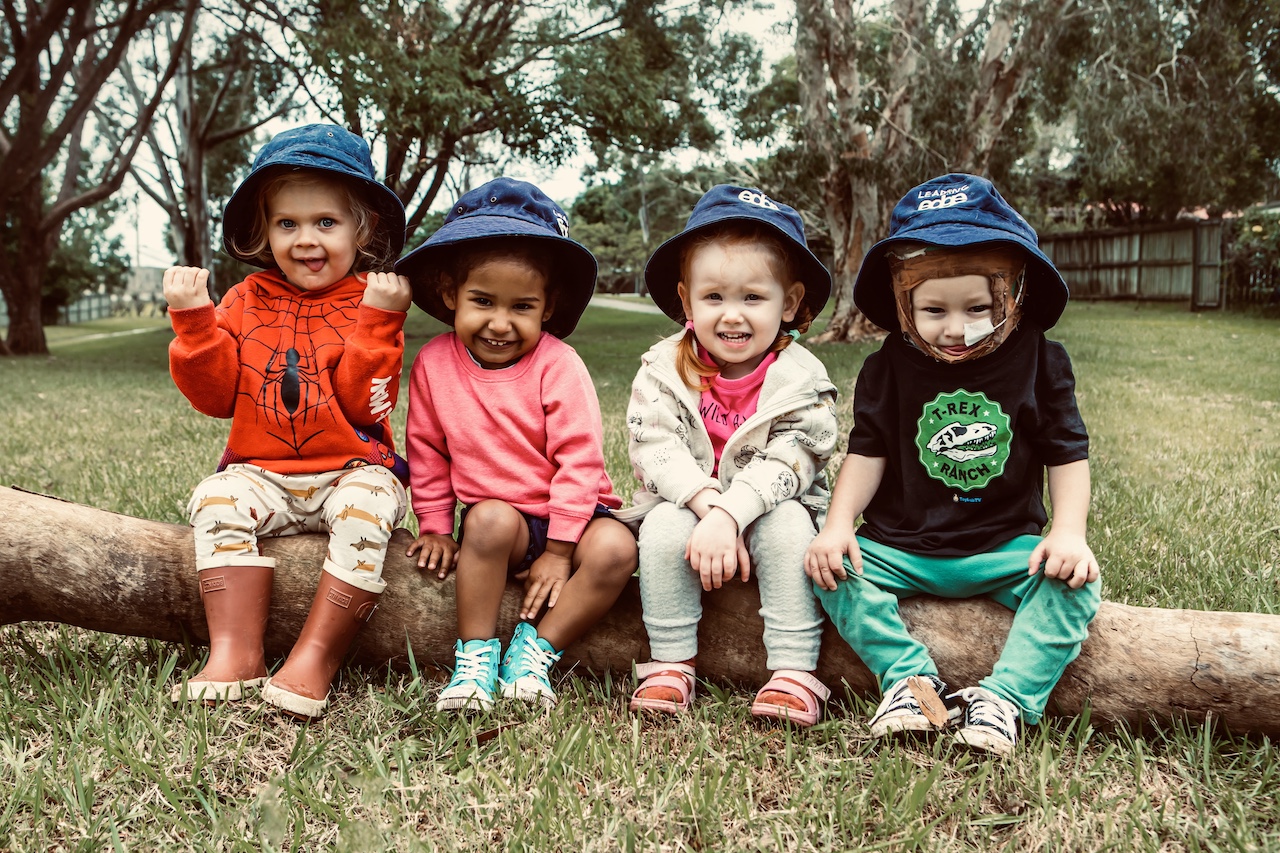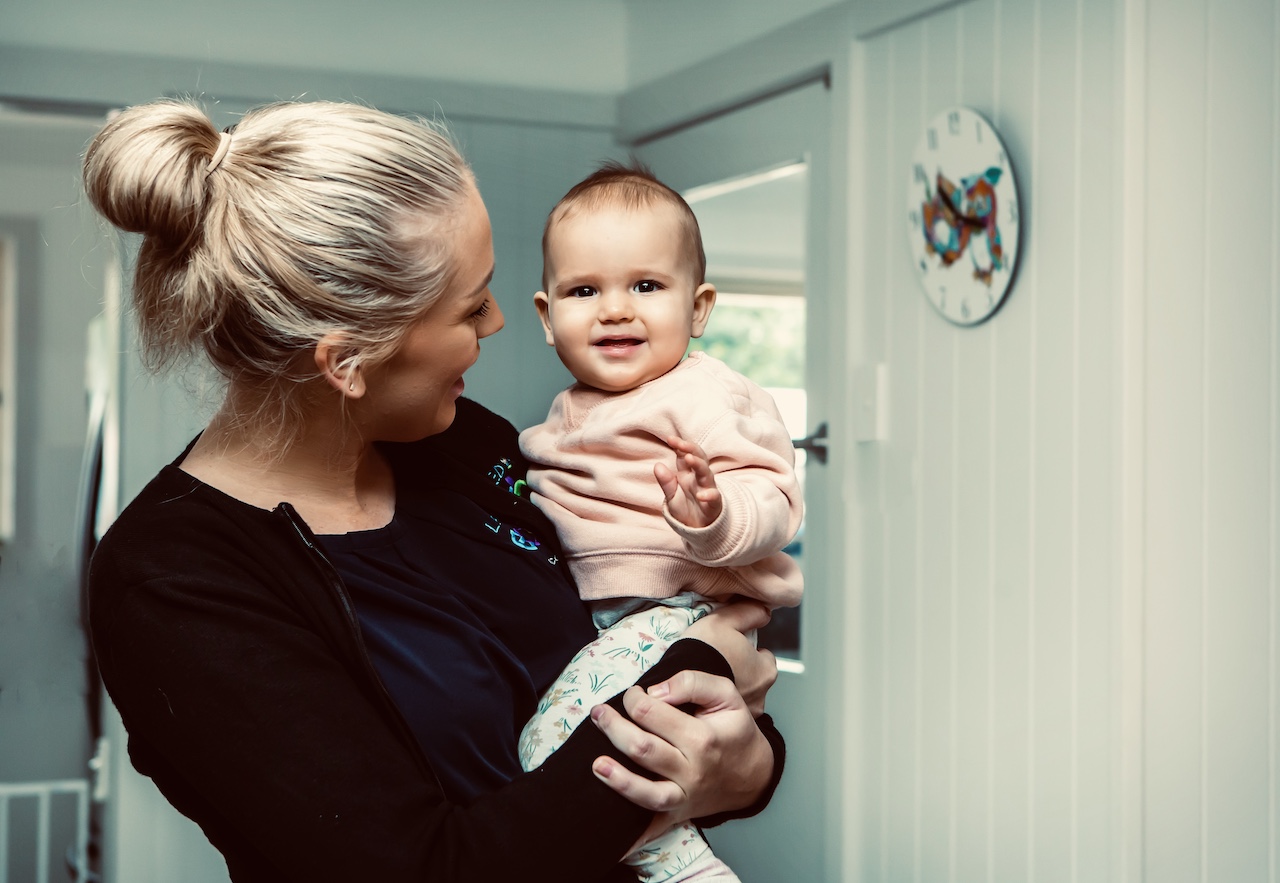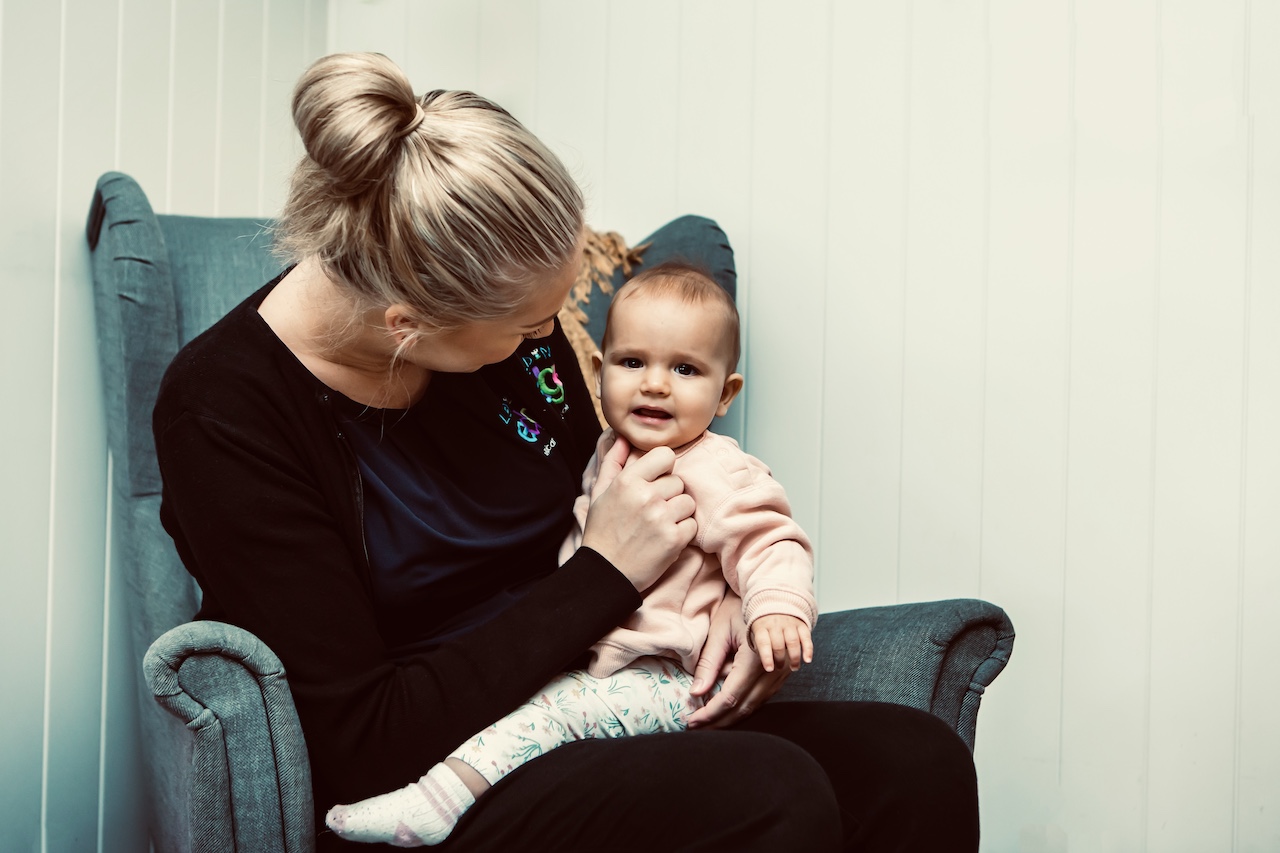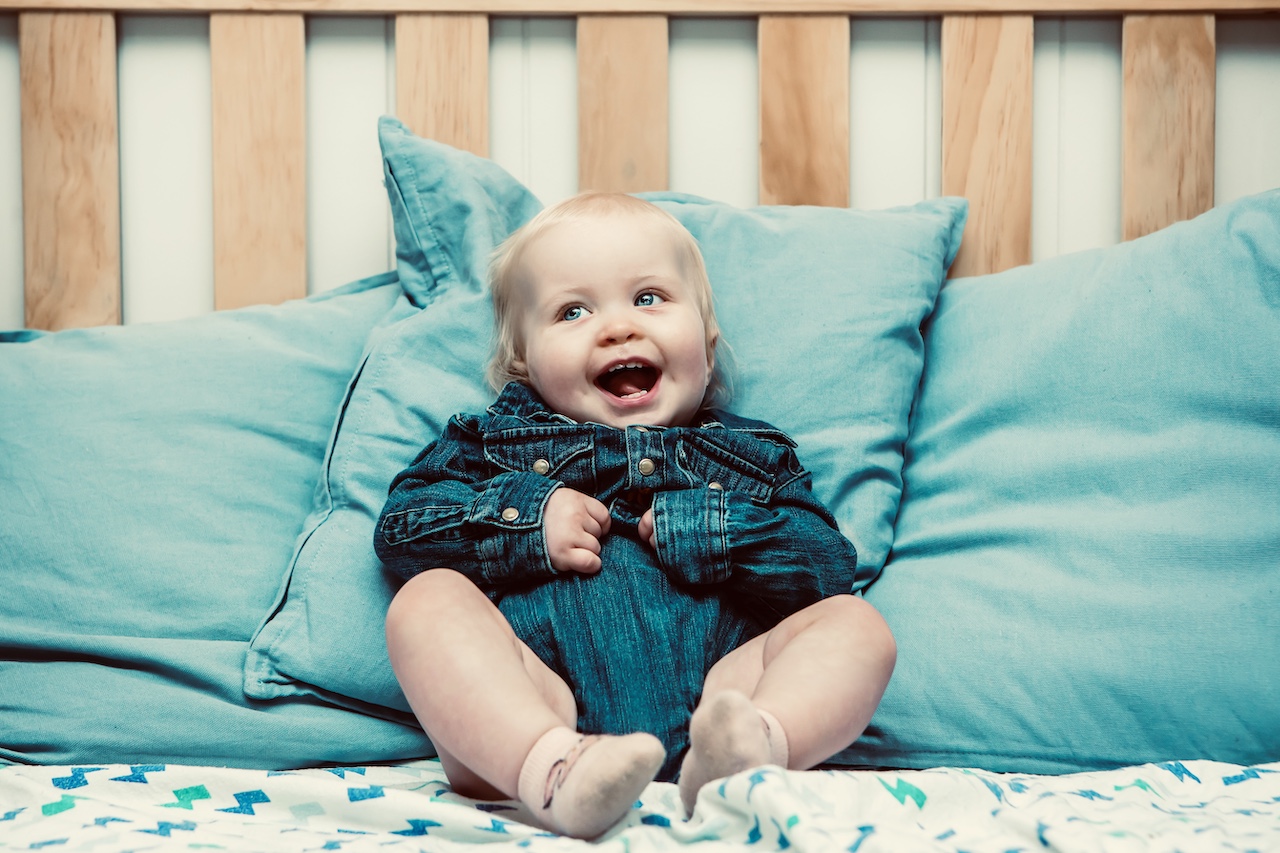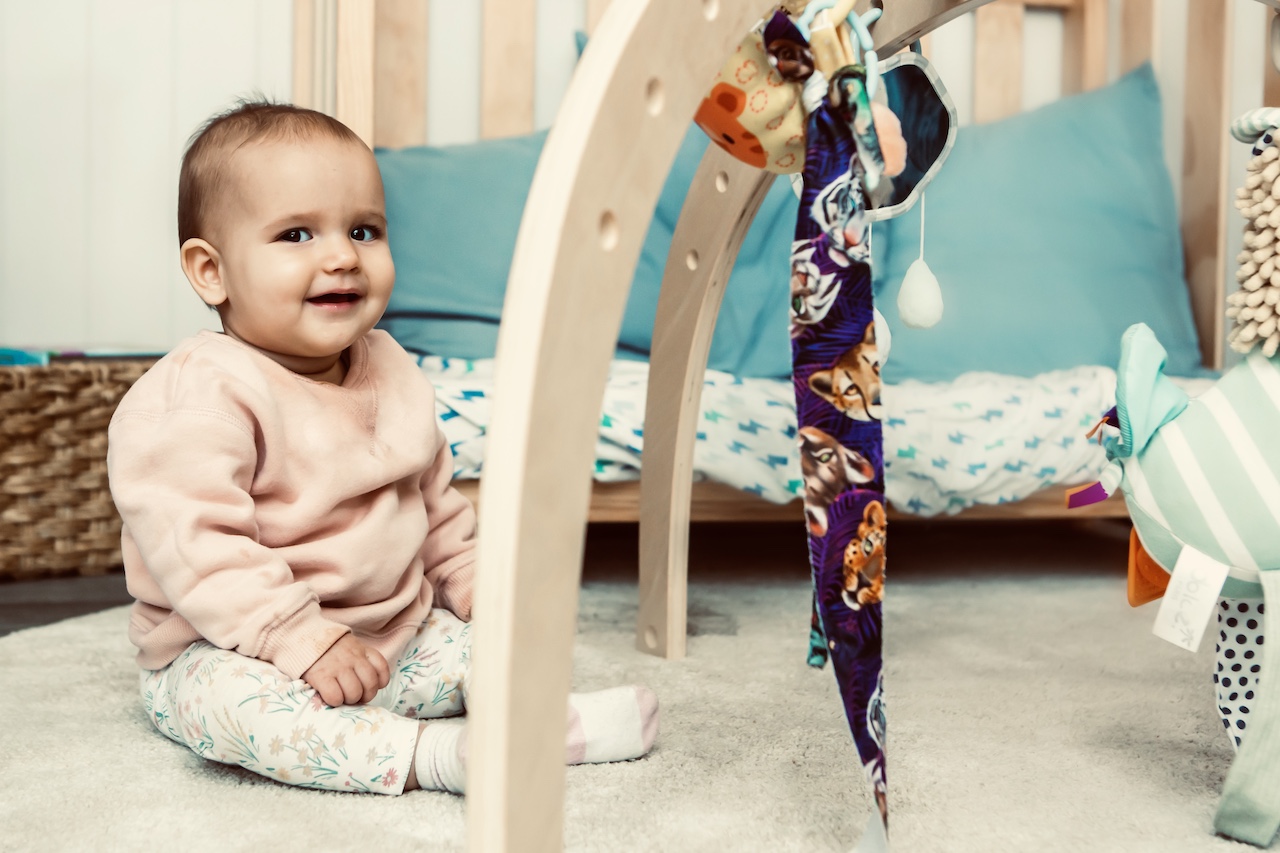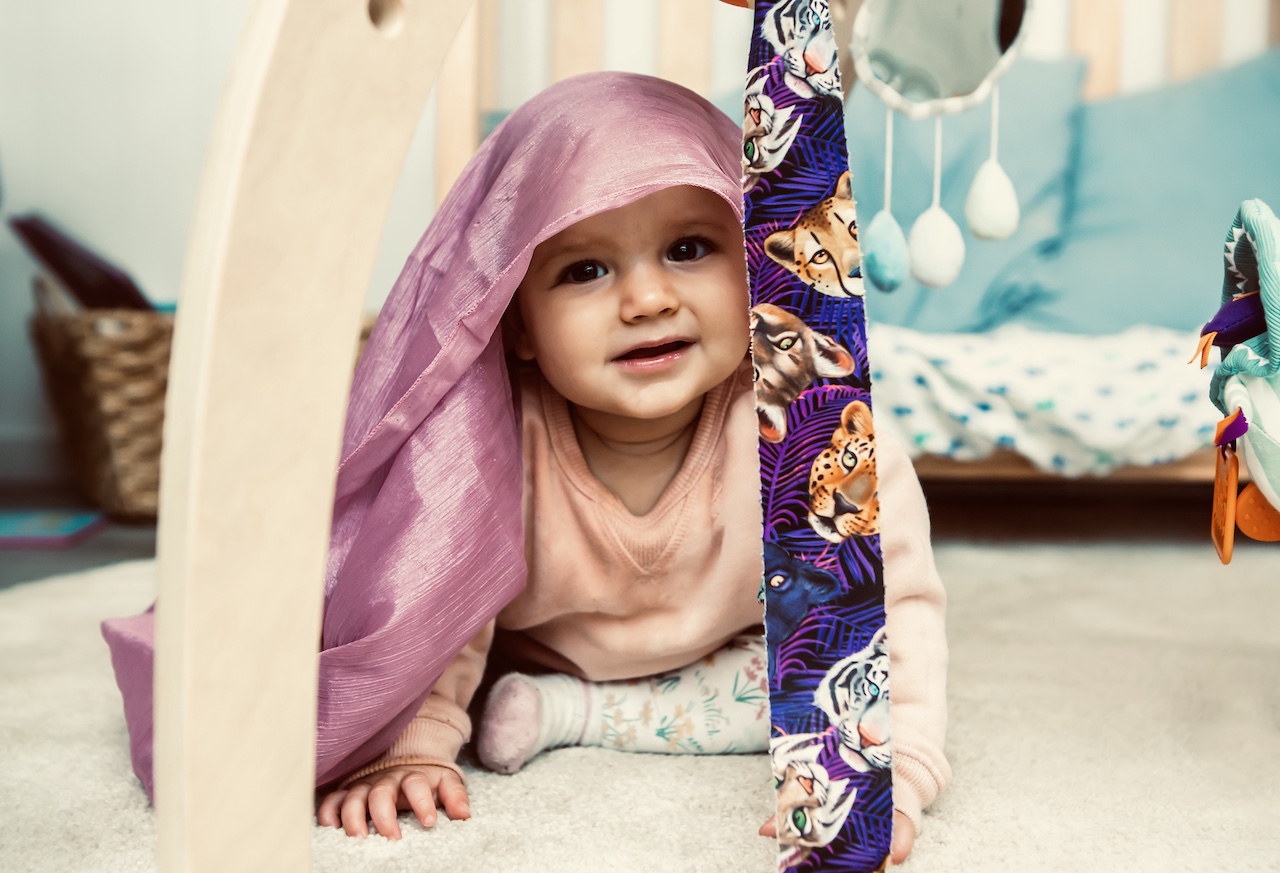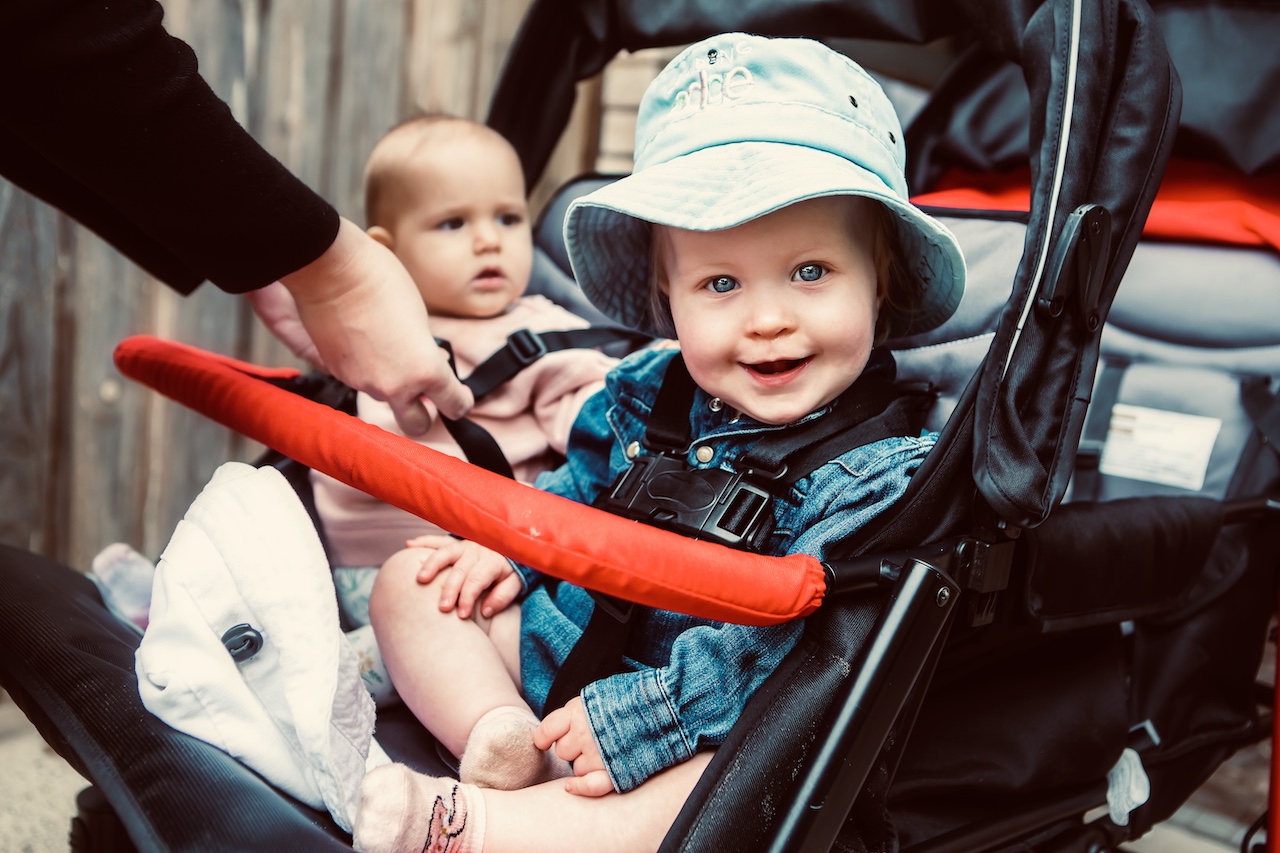 Enrichment Programs
An integral part of our service is to ensure children are actively engaged in the community and feel a sense of belonging. We offer elective swimming lessons, bush kinder programs, local library visits and nursing home visits as part of our Morayfield centre.
Swimming
Our centre provides swimming lessons with qualified teachers. Swimming lessons are an essential part of early education and water safety is key for children who reside in Australia. Structured swim classes can help children become familiar with and confident around water and can build their gross motor skills. As children revel in their swimming progress and success, they gain confidence within themselves.
Bush Kindy
Our bush kinder program gives children an opportunity to engage in a rich natural environment and encourages exploration, cooperative play, physical development and offers a safe avenue to engage in risky play. Children who engage in the natural world are often happier, healthier and have a greater appreciation for the world around them.
Community Engagement
Community excursions form a vital part of a child's early education. These excursions enable them to gain a sense of the wider world they are in and encourage children to embrace the diversity of people and places.
Our service offers excursions to the local library and nursing home. Engaging with the older generation and others in the community enables children to learn and develop and be an active member of the Morayfield community.
Fee Structure
Child Care Subsidy Eligibility
As per the Department of Education Click Here some basic requirements must be satisfied for an individual to be eligible to receive Child Care Subsidy for a child.
These include:
• Child must be 13 or under and not attending secondary school
• The child meets all immunisation requirements
• The individual, or their partner, meets the residency requirements
In addition, to be eligible for Child Care Subsidy the individual must be liable to pay for care provided, the care must be delivered in Australia by an approved child care provider, and not be part of a compulsory education program.
How does CCS work?
There are three factors that will determine a family's level of CCS. These are: combined family income, the activity test and the type of child care provider. Visit the Department of Education to determine what you are entitled to https://www.education.gov.au/child-care-subsidy-
1. Family Income
The percentage of subsidy a family is entitled to is based on their combined annual income, with financial support available to lower income families.
2. Activity Test
The number of hours of subsidised child care that families have access to per fortnight is determined by a three-step activity test. In two parent families both parents, unless exempt, must meet the activity test. In the case where both parents meet different steps of the activity test, the parent with the lowest entitlement determines the hours of subsidised care for the child.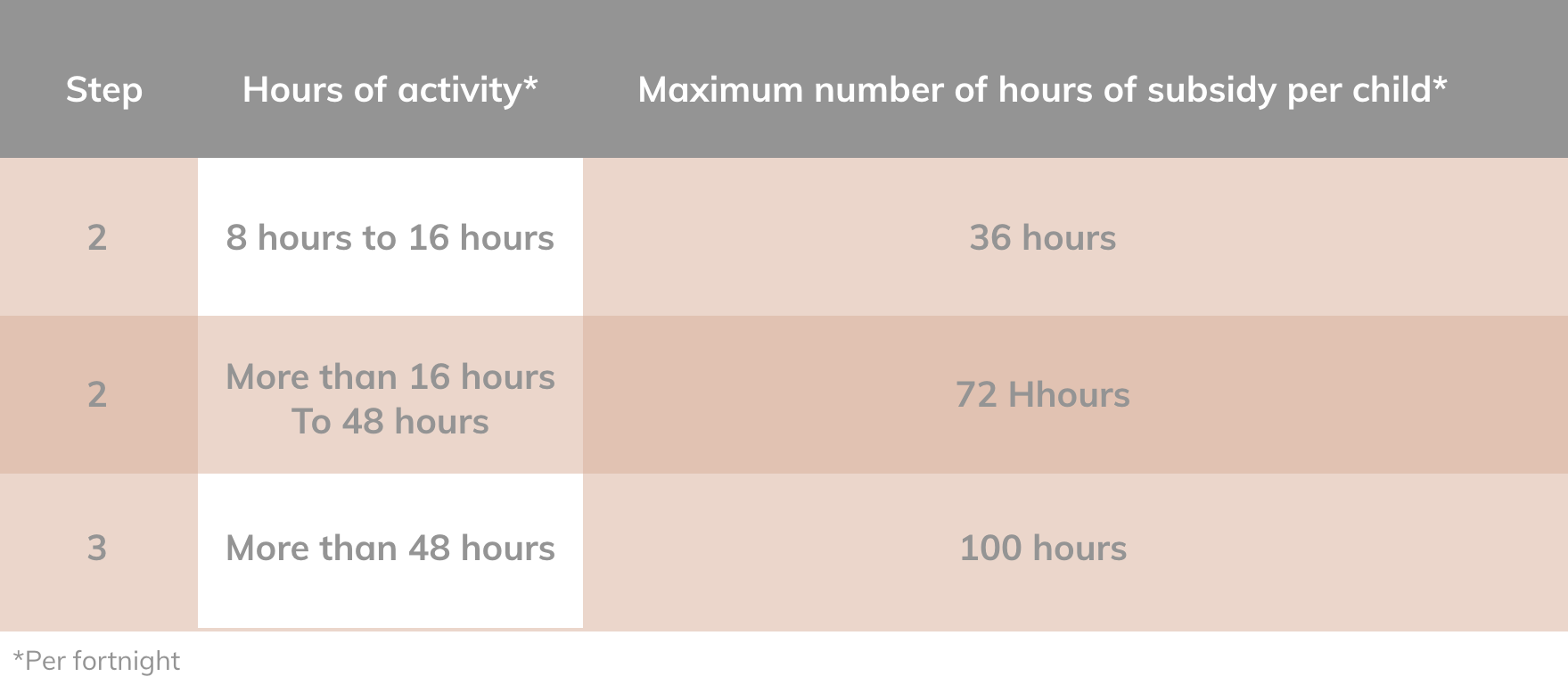 Low income families with a combined annual income of $69,390 or less who do not meet and are not exempt from the activity test are entitled to 24 hours of subsidised care per fortnight under the Child Care Safety Net.
Type of Service
The maximum hourly rate the Government will subsidise is based on the type of childcare service. Please discuss with our Centre Director what your hourly cap rate will be.
No Jab, No Pay
Your child must meet immunisation requirements to get Child Care Subsidy and Additional Child Care Subsidy and the full rate of FTB Part A. Under the No Jab, No Pay measure, parents who do not fully immunise their children up to 19 years of age will no longer be eligible for family assistance payments, with exemptions for children with medical contraindications or natural immunity for certain diseases and those on a recognised catch-up schedule. More information about the No Jab No Pay measure is available at https://www.health.gov.au/sites/default/files/no-jab-no-pay-fsheet.pdf
If your family is eligible for the childcare subsidy then you need to apply through Centrelink for this payment and this money will be deducted from your fees. This means you only need to pay the 'gap' amount. The amount will vary depending on how you are assessed by Centrelink.
Please contact our Centre Director if you have any fee queries and we can discuss your individual circumstances with you and provide a fee estimate based on your information.